COVID-19 Fraud: $100 Million in Losses and Counting
COVID-19 remains a popular fraud tool
State-by-state comparisons show interesting discrepencies
Phone is used most by fraudsters, but email is used most effectively per attempt
Motley Fool's The Ascent recently took a look at FTC statistics in order to get a handle on mounting COVID-19 fraud losses losses to persons and businesses. COVID-19 fraud is defined in this case as any type of scam, fraud, or identity theft related to the novel coronavirus.
Their key findings are rather awe-inspiring:
As of August 10, 2020, Americans have reported over 160,000 cases of fraud and losses of over $106 million.
California has the highest in COVID-19 fraud losses with over $15 million.
Consumers in Alaska have the smallest dollar amount of COVID-19 fraud losses at $35,000.
Vermont has a median fraud loss of $627, which is by far the highest of any state.
COVID-19 identity theft has been much more prevalent in certain states, including Hawaii, Massachusetts, and Montana.
Maine, the District of Columbia, Massachusetts, and Nevada reported higher-than-average rates of fraud based on their populations.
Victims of COVID-19 fraud pay most often by credit card, but much more money is lost through money wires.
Fraudsters most often contact people by phone, but have nabbed more money via email.
Consumers ages 30–39 reported the most cases of fraud, but those 40–49 lost the most money.
Even more interesting is a group of charts delineating COVID-19 fraud losses by state. Predictably, California tops out total fraud losses at $15,630,000; sparsely populated Alaska is also predictably at the bottom with $35,000.
Click the buttons below to see state by state statistics:
More telling, however, is the median loss chart. Vermont leads there with $627 per person; Mississippi is last at $108.
Vermont and North Dakota, two states that were in the bottom-five in terms of total losses, are now at the top of the list. Mississippi does the best with a median loss of $108.

Consumers in 15 states, as well as Puerto Rico, had median fraud losses of at least $300. Those who received $1,200 stimulus checks, would have essentially lost a quarter of that money or more to fraud.

It's important to note that just like total fraud losses, median fraud losses aren't a perfect measure of how good or bad COVID-19 fraud is in each state. Median losses can fluctuate significantly in states with lower losses and fewer fraud reports.

Vermont, for example, went from a median loss of $449 on August 6 to that figure of $627 reported on August 10.
Phone Calls Are the Norm, But Email Scores Bigger Takes
Fraudsters still reach out via phone most of all in terms of attempts, but the income-per-attempt champion is email.
One set of data that may surprise people is the ages of fraud targets. We imagine that the elderly are prime targets and victims, but FTC data show that attempts and losses actually peak between ages 30 and 49.
Stimulus Checks from Car Dealerships - Why Not?
The FTC is warning of one particularly pervasive fraud scenario involving car dealerships and "stimulus checks":
In a complaint, the Federal Trade Commission says Traffic Jam Events, a direct mail marketing firm for car dealers, is falsely claiming in mailers that their "Economic Automotive Stimulus Relief Program" is affiliated with and approved by the government. It's not.

They're also claiming that people who come to designated sites will get stimulus relief checks. They won't.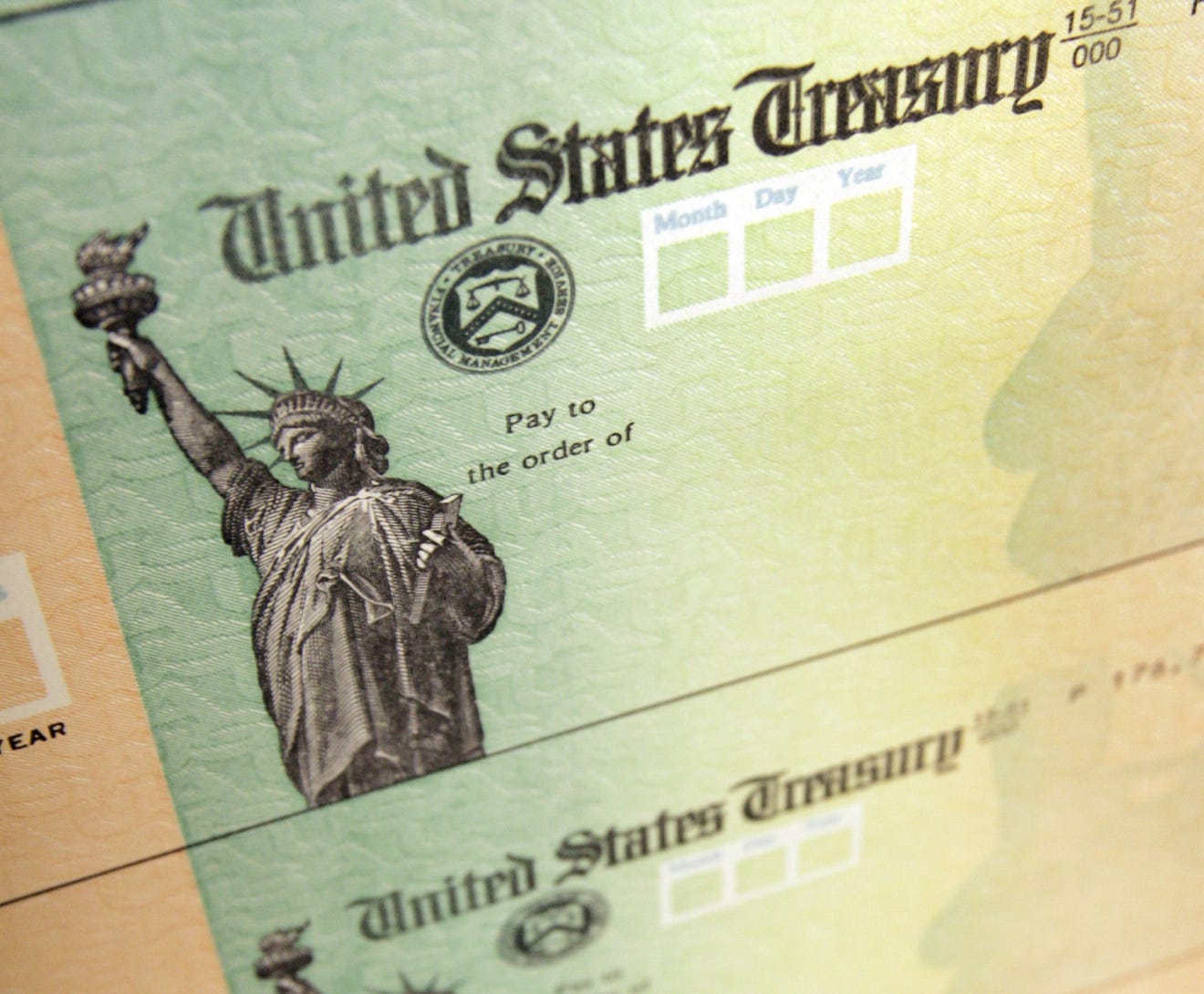 They're even sending out checks that say "COVID-19 Auto Stimulus" with space to endorse the check on the back. But the checks are fake, there's no car-related relief in the CARES Act, and the government isn't using car dealerships to give out economic impact payments.
Advising consumers to be vigilant about researching businesses that contact them -- and saying "no, thanks" to anyone who insists that they pay by gift card, wire transfer, or cryptocurrency -- is important any time, but especially during an unprecedented financial crisis like the COVID-19 pandemic has wrought. We have detailed other fraud schemes like "money mules" and scammers masquerading as the FDIC that banks and consumers need to stay aware of in order to lower the amount of losses for both the banks and the consumers.