Faster Payments May Not Be Fast Enough…To Market
They are called the Faster Payments Task Force. They've chronicled 252 meetings and teleconferences, 19 surveys and votes, and 120,000 estimated hours of work, the chronological equivalent of 13.7 years.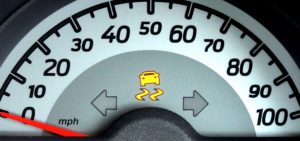 The output is two impressive strategic reports totaling 126 pages, part one released a year ago this month, part two in July.
And in retrospect, that might be the easy part.
Lauri Giesen at BAI Banking Strategies describes the process:
The journey began with a January 2015 paper, "Strategies for Improving the U.S. Payments System." The task force formed in May that year, comprised of more than 300 participants from all walks—from ADP to the IRS,  Wells Fargo to WalMart, Visa to NASA . (Yes, NASA. Their payroll is astronomical, you might say.)
The next task: An anticipated two-and-a-half years to create a unified method of handling real-time payments. Then, this technique will have to be standardized across the board for all banks regardless of their affiliation. On top of the prep and process is, of course, a new platform. This will be a truly amazing feat and we are all waiting for it…
Time to Market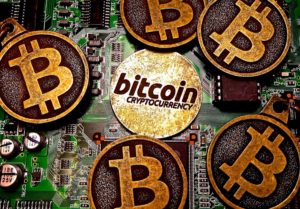 But seemingly out of nowhere comes a new competitor known as cryptocurrencies.
A few months ago, many in banking believed Bitcoin was a scheme to make money and feed money launderers. Now Bitcoin is trading on Wall Street this week in the futures market! These coins, one could argue, are cheaper, more efficient, and are a less controlled alternative than bank-driven products, with fewer fees as well. No one knows the true chances of Bitcoin taking over cash, wire, and other critical payments. But, what if adoption skyrockets? Might it leapfrog Faster Payments? I'm sure for some early adopters, it will.
On the flip side, it's a bit paradoxical that this post will also mention checks! If we've learned anything in studying payment behaviors over the past decades, it's that the check enjoys durability and longevity due to the fact that it serves a fairly stubborn niche that is slower to change and looks at something like Bitcoin the same way they might regard a self-driving car — neat idea, but I'll stick with the steering wheel, thank you.
For the (substantial) "hands on the wheel" segment, OrboAnywhere technologies are there to reduce operating costs and fraud losses in the paper-originated payments world. The beauty of the payments world is that if you want to survive, you must innovate, and we are seeing it at all levels!
SaveSave
SaveSaveSaveSave
SaveSave
SaveSave
SaveSave
SaveSave
SaveSave
SaveSave