Nigerian Email Scammer – ELITE Division
Nigerian "419 scammer" goes big time
"Hushpuppi" portrayed himself as successful and wealthy to recruit and fool victims
It was a small error that eventually snared him
By now, the phrase "Nigerian email scammer" has become a cliche to the extent that one wonders if they actually exist in the literal sense -- a person from Nigeria who scams people via email, successfully.
These scams are often called "419 Scams," after the Nigerian criminal code which addresses these crimes. BBC News outlines 419 scams thusly: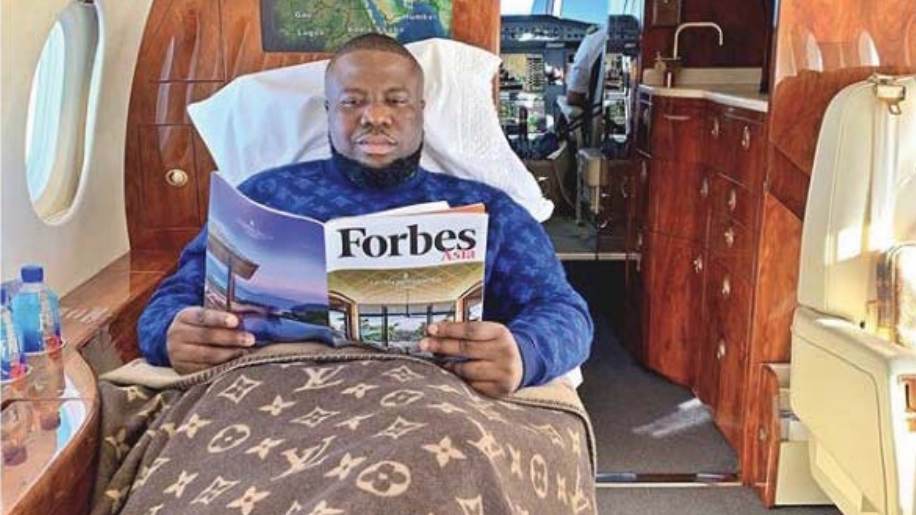 An individual may contact you via e-mail, explaining he needs help to transfer money
Will tell you that political turmoil or a natural disaster makes it difficult for him to make the transfer
Will ask you to give him your financial details so that he can transfer the money into your account
This allows him to access and steal from your account
Be careful what you post on social media and dating sites as scammers use the details to better understand you and target you
Meet Ramon Olorunwa Abbas, a 37 year-old go-getter who is better known as Ray Hushpuppi -- an honest-to-goodness Nigerian scammer. You can visit his Instagram account -- with 2.3 million followers -- and get a sense of the Hushpuppi lifestyle. Lots of posing by cars, standing in proximity to small planes while holding luggage, and leaning against sneaker shelves in his walk-in closet. You know -- rich, successful stuff.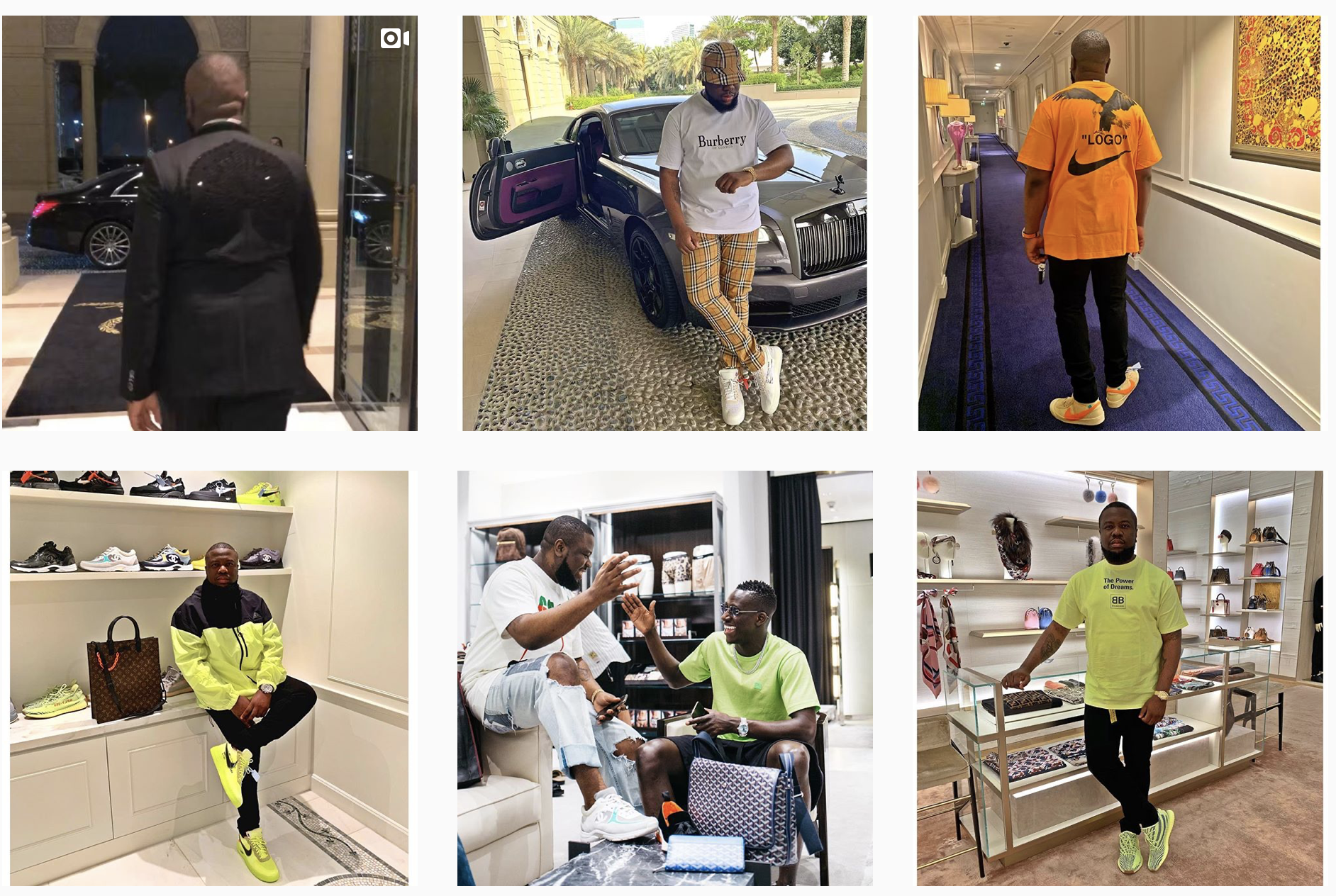 A cross-section of "Hey, I'm successful!" images from the Hushpuppi Instagram account.
According to a story in The Daily Beast:
He took private jets to Paris, shopped at Gucci and Louis Vuitton, and indulged in cakes depicting himself surrounded by Fendi bags. His address was 1706 Palazzo Versace in Dubai.

On Snapchat, under the username "hushpuppi5," he called himself "The Billionaire Gucci Master!!!"

Abbas claimed to be a real estate developer. But his wealth was instead the result of running elaborate email scams and hacking schemes, U.S. federal prosecutors argue—a rare example of a Nigerian email scam that actually fooled major companies into handing over millions.

"The FBI's investigation has revealed that Abbas finances this opulent lifestyle through crime," FBI Special Agent Andrew Innocenti wrote in a lengthy arrest affidavit, filed in the District Court for the Central District of California on Thursday.
Abbas' controlled a small network of scammers whose targets included a New York law firm, a foreign bank, and an English Premier League soccer club. They recruited "money mules" -- a person who transfers illegally acquired money on behalf of or at the direction of another (as explored in this space a couple weeks ago). This is where his clever use of social media paid dividends -- people believed he was a successful businessman, so they went along with his instructions believing they were getting a piece of the action on "clever transactions."
Abbas and his group would also hack businesses' emails to block or redirect emails so they could, for instance, pretend to be a vendor submitting a request for payment (as we explored in our recent post, The Prevalence of Invoice Fraud in Businesses.)
At one point, "the group were making $1 million to $5 million through a scam once or twice a week." He seemed untouchable - - until a crack appeared and the empire began to crumble.
The Daily Beast reports:
...When one member was arrested in October, 2019, shortly after a New York law firm was duped into wiring almost $1 million, investigators obtained a search warrant to go through his iPhone and found messages that blew open the inner workings of the group.

Abbas had allegedly tricked one of the law firm's paralegals into wiring $922,857, intended for a client's real estate refinancing, to a Chase Bank account controlled by Abbas. The paralegal emailed a Citizens Bank email address to verify instructions for the wire transfer but it was a spoof email address set up by Abbas.

About half the amount was instantly wired to a Canadian bank account and images of the wire transfer were shared between the group.
Abbas was arrested when he arrived in Chicago from Dubai. As often happens, it was a small broken link that brought down the operation.
As told in the Modernizing Omnichannel Check Fraud Detection Blog series, each fraudster has their own persona or story behind their motivations and techniques deployed -- some more grandiose than others. Fraud detection is about "finding the broken link" in the process in order to detect a possible fraud scenario. In the case of check fraud, image analysis is a key tool for identifying these situations.