RemoteDepositCapture.com Is At It Again!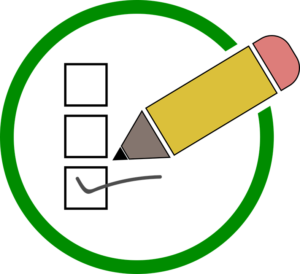 RemoteDepositCapture.com creates one featured poll question per month on RDC-related topics. If you're at all interested in check processing [who wouldn't be, right?], then we invite you to visit their site and register your input. While you're there, it's well worth signing up for their newsletter so you can get poll results regularly.
This month's featured polling question is: "Are you making any changes to your Remote Deposit Program related to the upcoming Reg CC changes?" We've talked about Reg CC issues in this space before; it'll be interesting to see how our peers are dealing with the upcoming changes.
From our standpoint, endorsements, or indorsements, depending on your preference, are the hot items in Reg CC. During the upcoming free April 23rd webinar, 67 Days and Counting…Is Your Bank Ready for the July Reg CC Changes and Restrictive Endorsements?, John Leekley, Paul Carruba, and OrboGraph's own Joe Gregory will speak to what's happening around Mobile Restrictive Endorsements, general RDC Restrictive Endorsements, and endorsement presence. The opinions vary greatly on this topic —  if you want your voice to be heard, here's your chance to participate.
So join the Reg CC party by taking the poll and joining the webinar. It could save your organization big $$$ on losses and keep the regulators out of your shop.
SaveSave
SaveSave