71% Call Check Deposit Critical or Important for Mobile Banking Capabilities
Mobile banking adoption is approaching ubiquity among Gen Zers and Millennials (ages 21 to 40) with 88% of each of the two generations accessing their bank accounts using a mobile device.

The adoption rate dips just a bit to 78% among Gen Xers (41 to 55 years old), and then drops to 57% of Baby Boomers and 41% of smartphone-owning Seniors.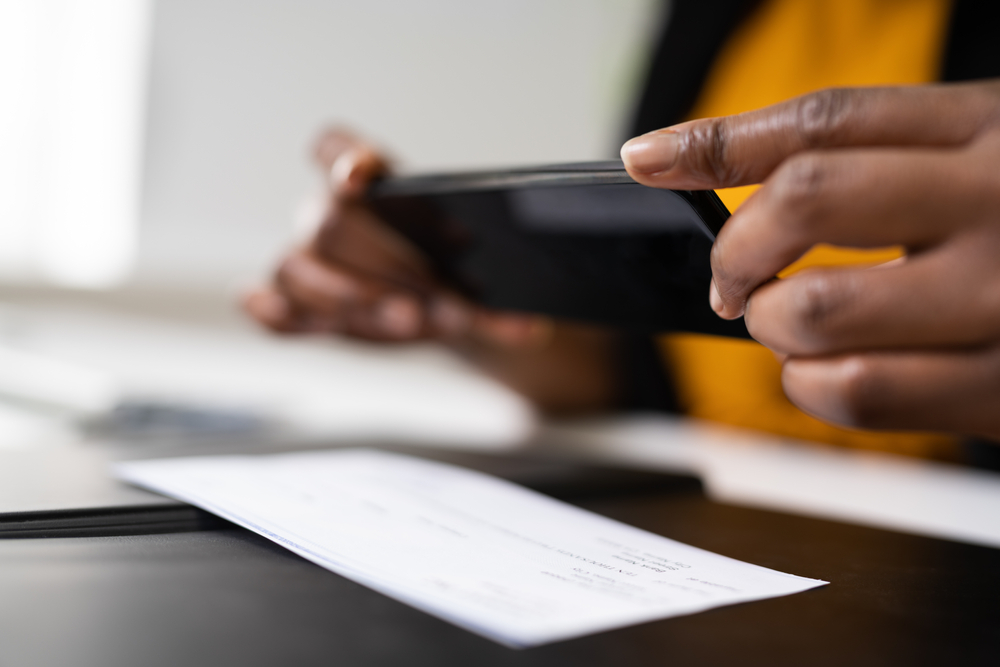 Then they took a look at what features consumers are using and expect to be available on their smart phone, and DEPOSIT CHECKS "checked" in at a whopping 71%.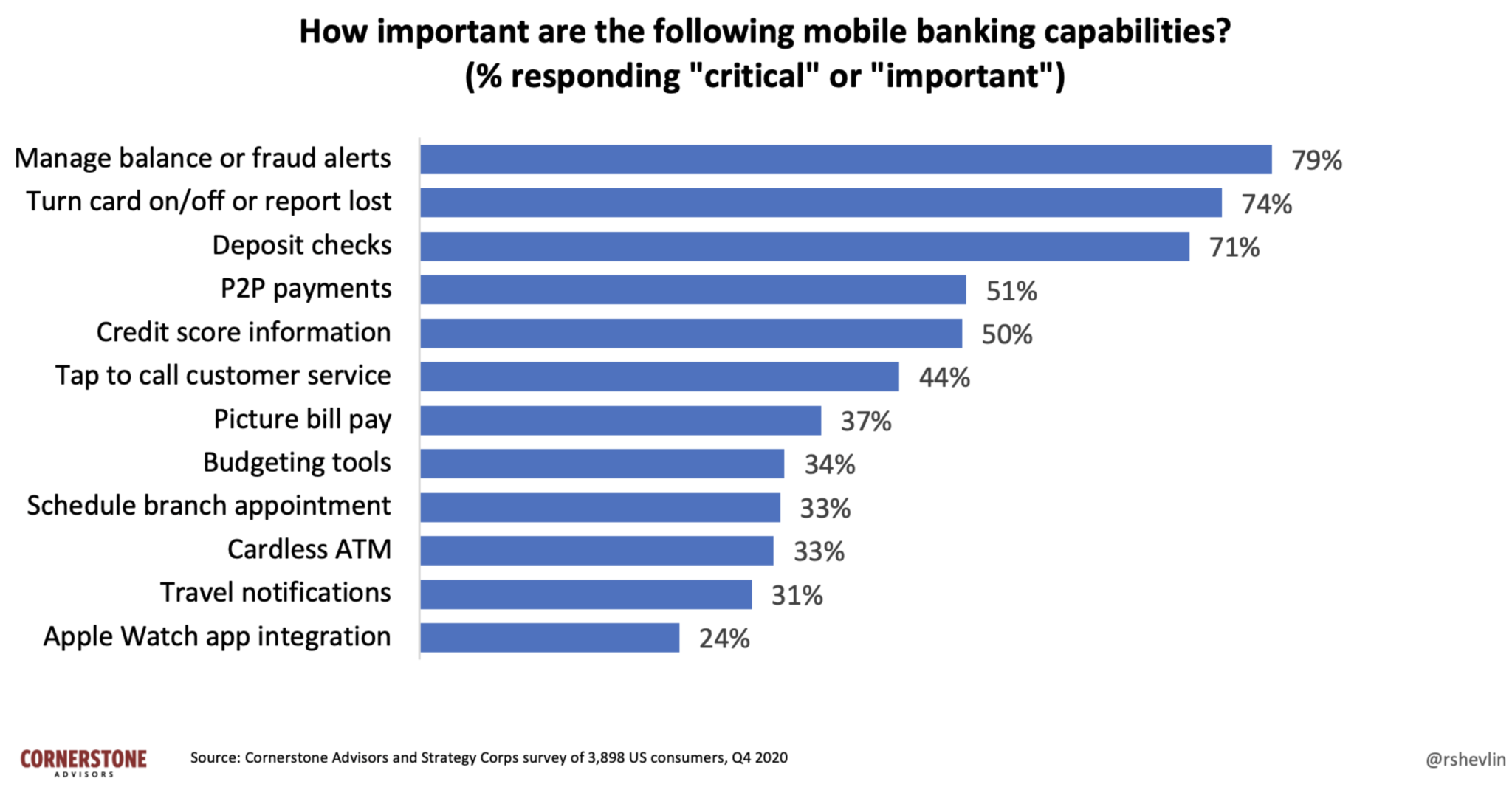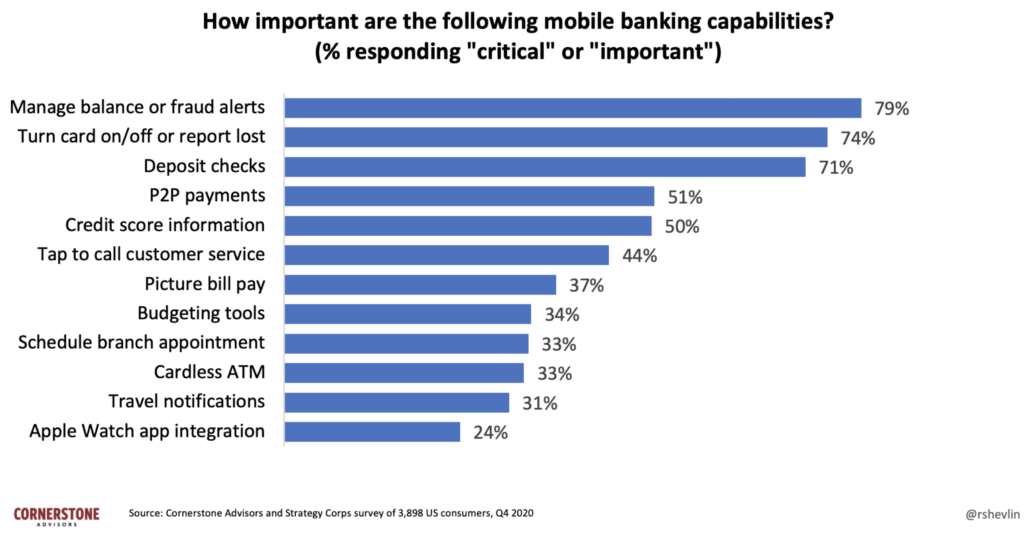 The importance of check deposit capability is consistent across age groups as well - something Millennials/Gen Z, Gen X, and Boomers can agree upon!

SOURCE: CORNERSTONE ADVISORS
More than a third of respondents (35%) rated mobile check deposit (the ability to deposit a check via mobile app) as one of their top three most valuable features over the last year. These days, mobile banking apps make this process quick and easy. Generally, you snap a photo of the front and back of the check within the app to make a deposit.

But mobile check deposit hasn't always been as intuitive. Banks and credit unions have worked hard to improve this feature's experience, and the experience of other features, over the years. "Check deposit has been around for over a decade, but the user experience has improved dramatically—it's just much easier to operate now," says Amit Aggarwal, managing director, digital solutions at market research company J.D. Power.
The two Forbes articles highlight the importance of check and how consumers of all ages put a high value on the ability to deposit checks through mRDC within a banking app. However, being able to offer a service is not enough. Consumer expectations continue to rise and banks and financial institutions must provides a quality service that meets or exceeds those expectations -- not just in mRDC, but a consistent experience throughout all channels. Deploying OrboGraph's Anywhere Recognition with OrbNet AI across the omnichannel ensures that banks and financial institutions achieve recognition and accuracy levels of 99%+.