A Look at U.S. Personal Check Use
Use of Personal Checks: Drilling Down to "Who and Why"
A report by the Federal Bank of Atlanta reveals some useful trend information regarding check usage in the United States. The report is described as "a snapshot of U.S. consumers' use of paper checks in 2017 and 2018, combining data from the 2017 and 2018 Diaries of Consumer Payment Choice." It gives us a look at who uses checks, and why they use them (in terms of where check payments tend to go).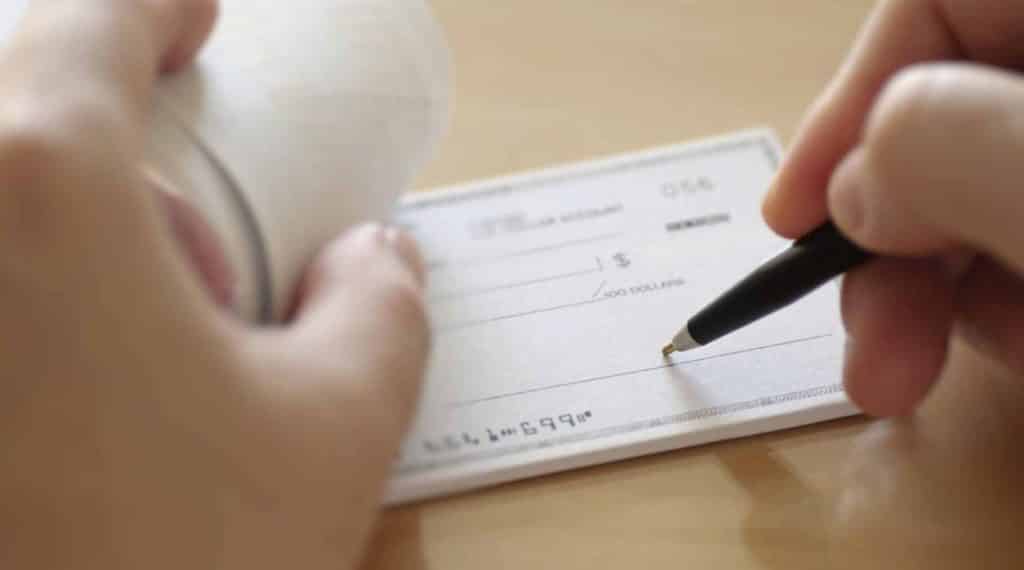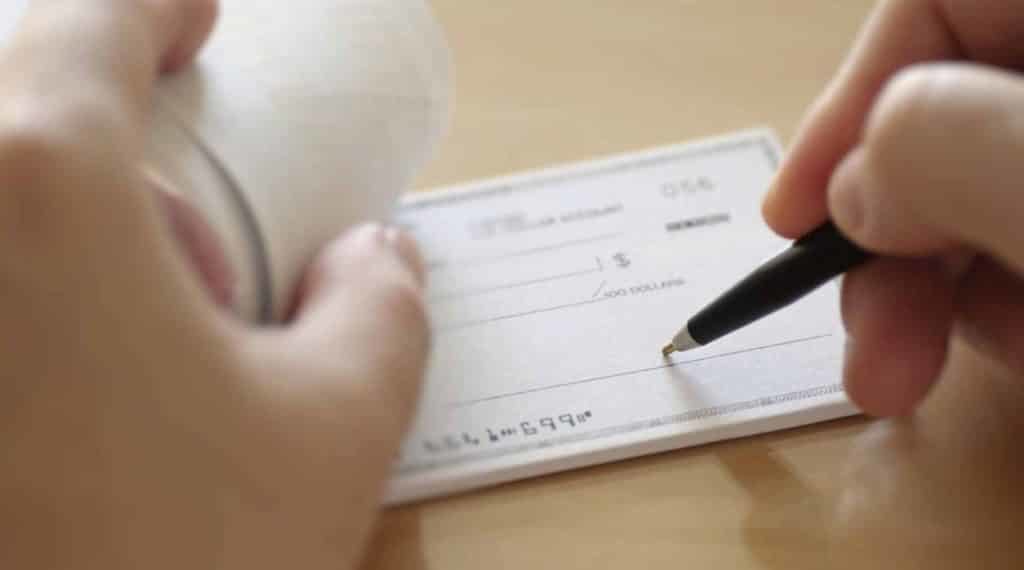 Some of the report's findings include:
Most paper checks are written by businesses and government—60 percent of checks by volume in 2015, according to the 2018 Federal Reserve Payments Study (FRS 2018)
The share of checks written by consumers has declined since 2000, when 45 percent of checks were written by consumers. From 2000 to 2015, the number of checks written by consumers declined from 19.3 billion to 7.1 billion, a drop of 63 percent.
In 2009, U.S. consumers age 18 and older made 13 percent of their payments with checks; in 2018, 5 percent.
In 2009, 87 percent of consumers reported using a paper check at least once during the year. In 2018, 61 percent of consumers reported using a paper check at least once.
From 2015 to 2018, the proportion of consumers who state checks are their preferred payment method declined by 23 percent for bills and 8 percent for purchases. (Keep in mind that consumers' stated responses on payment instrument preference could be unrelated to their behavior in the moment.)
Consumers used checks for 7 percent of all transactions in the two years, 2017 and 2018, and wrote about three checks per month.
Compared to transactions using other payment instruments, checks had a relatively high average dollar value, around $300, compared to $84 for all the rest of the transactions.
The median dollar value of checks written in the two years was $100. Three-quarters of checks are for less than $250.
And where are check payments going?
By number, most checks were written to pay merchants traditionally associated with household bills (57 percent).
Of checks not used to pay bills, 7 percent were written to pay another person (P2P), 12 percent were charitable or religious donations, and 6 percent were to grocery stores and gas stations.
One percent was used to make a transfer from one account to another.
The remaining 17 percent were written to pay other merchants.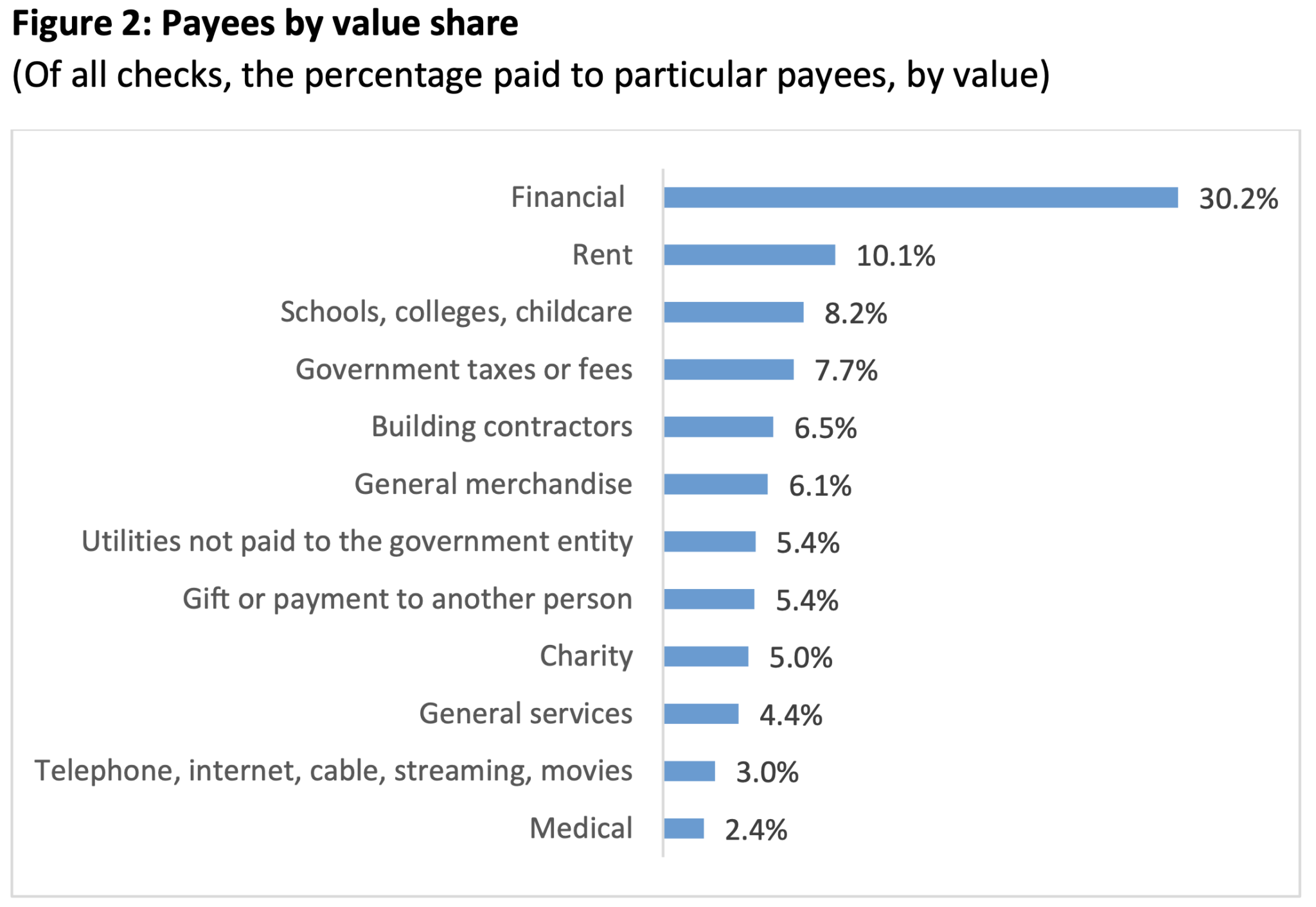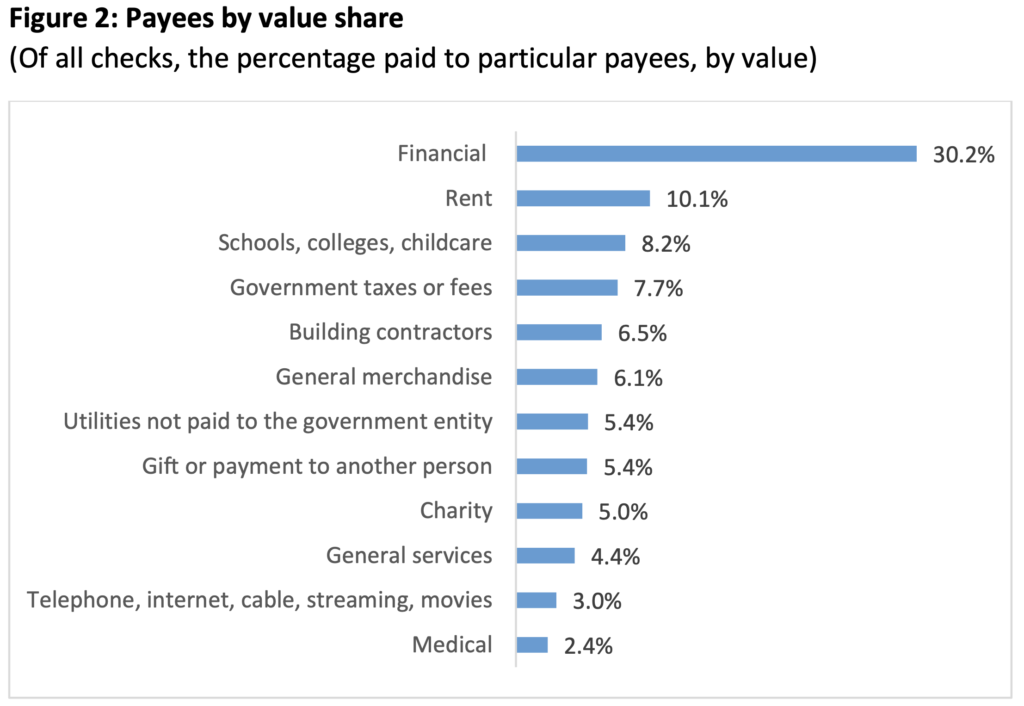 Perhaps most interesting is the study's findings regard who uses checks:
Only consumers with a checking account—90 percent of U.S. consumers in 2018—can write a paper check. Asked in 2017 what payment instruments they prefer to use, 2 percent of U.S. consumers said they preferred checks for purchases and 14 percent said they preferred them for bills. By age, 25 percent of consumers 65 and older, 15 percent of consumers 45–64, and 7 percent of consumers 18-44 said they preferred to write checks for bills. Note that a consumer's stated preference may not necessarily match the consumer's preference indicated by the actual payment type used.