2020 ABA Fraud Survey Delivers Shock Value
Fraud attempts affected an estimated $25.1 billion held in deposit accounts, ABA's survey found, with $22.3 billion protected per the Banking Exchange
Prevention was the equivalent of $9 for every $10 in attempted fraud, per Dodd Frank Update
Attempted check fraud spiked 43% in two years, per PYMNTS.com
Big Picture Interpretation
But what's a reader to think of the top three bullets from these reputable industry publications? On one hand, there is a message that banks are protecting payments and doing a pretty good job at it. On the other hand:
$2.8B of losses were incurred in 2018, up from $2.2B from 2016 (27%)
Fraud attempts increased from $19.1B to $25.1B (31%)
If we take step back and look at numbers historically, this new report basically gives us perspective. Not all payments experienced increases. Good news. Check fraud experienced the largest spike overall. Fraud against electronic channels could be the scariest, going from a mere $31M losses in 2014 to $265M in 2018.
Blame Check Losses On EMV and...
Keeping up with industry trends is incredibly important to software vendors and financial institutions. The inherent lag time between studies, such as this one, creates a window of uncertainly.
In early 2017, we saw a possible storm brewing:
EMV being implemented in the credit card industry in 2015 and 2016
Banks were being pressured to provide faster funds availability
Mobile RDC and RDC deposit channels were assuming greater risk by increasing deposit values, making it easier for consumers to deposit checks
Our theory was that fraudsters would try new techniques to penetrate the existing check channels. What happened? Now we officially know...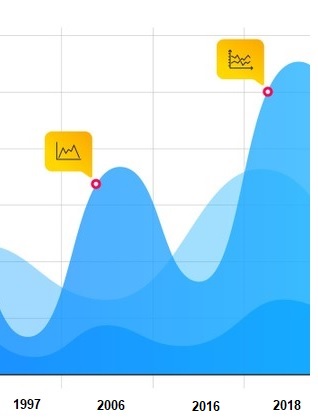 What's Next?
The State of Check Fraud in Financial Institutions – H1: 2017 Market Research completed by OrboGraph was spot on. While less statistically broad in its scope, it revealed much of the same trends, but ahead of the curve (Click here to download).
In 2020, one word comes to mind when looking at the ABA study: Opportunity! The opportunity to identify gaps, improve technologies, and try to reverse this new trend. Many banks are already revamping their prevention measures by implementing new machine learning systems and new decision support platforms along with image analysis, the "check-specific" tool needed as part a best-in-class check fraud detection solution.
The ABA study is of great value because it provides a consistent baseline to the industry with plenty of details. We fully endorse this report and recommend you purchase it if you are in the field of payment processing. OrboGraph is supporting the industry by working with banks and business partners (such as Deluxe, Actimize, Alogent, and others) to help fight financial crimes against banks. Let us know if you have feedback or specific data points for us to consider.