Artificial Intelligence-as-a-Service (AIaaS) Market 2019-2023
Technavio, a leading global technology research and advisory company, has released a report indicating that the industry is poised to grow by USD 15.14 billion during 2019-2023, progressing at a CAGR of over 48% during the forecast period.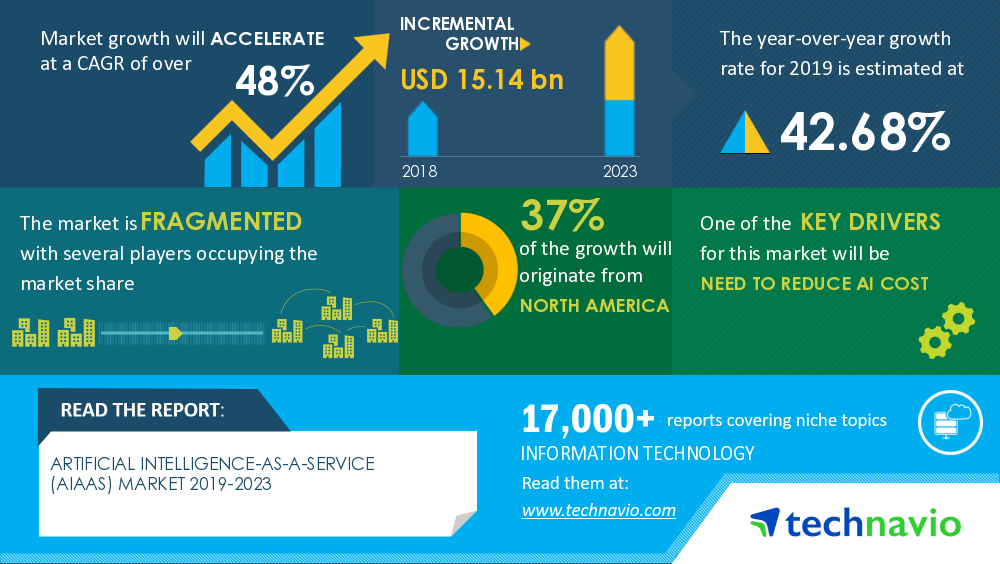 Entitled Global Artificial Intelligence-as-a-Service (AIaaS) Market 2020-2024, a free sample of the report can be obtained via BusinessWire.
Some key takeaways from the report:
The market is fragmented, and the degree of fragmentation will accelerate during the forecast period.
Alphabet Inc., Amazon.com Inc., Apple Inc., Intel Corp., International Business Machines Corp., Microsoft Corp., Oracle Corp., Salesforce.com Inc., SAP SE, and SAS Institute Inc. are some of the major market participants.
Need to reduce AI cost will offer immense growth opportunities.
Natural Language Processing (NLP) is Prime Driver in AIaaS Market Growth
According to becominghuman.ai, NLP is defined as "the technology used to aid computers to understand the human's natural language. The ultimate objective of NLP is to read, decipher, understand, and make sense of the human languages in a manner that is valuable." NLP is a subfield of machine learning and is used in various technologies including:
Virtual assistants including Google Home, Amazon's Alexa, and Apple's Siri
Google Translate
Microsoft Word
The article goes on to explain why NLP is so challenging:
While humans can easily master a language, the ambiguity and imprecise characteristics of the natural languages are what make NLP difficult for machines to implement.
Importance of AIaaS in Banking
Applications of AIaaS can be applied to many different aspects of banking including:
Process improvements
Mitigating risk and fraud detection
Customer service
Data quality and analytics
Customer onboarding
In order for banks to take full advantage the latest innovations and technologies, we feel engaging with multiple third party technology partners specializing in AI delivers a "best-in-breed" approach.
For check processing, technology partners are operationalizing AI, achieving results surpassing traditional OCR/ICR technologies by increasing read rates to over 99% and minimizing error rates to less than 0.5% -- levels achievable previously only by humans. Additionally, AI applied to image analysis and fraud detection dramatically improves detection rates and minimizes false positives.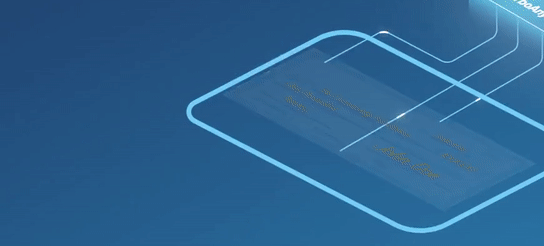 The applications of AI are limitless, but success can only be achieved when banks and technology partners work together.
---