Check Deposits: Turns Out the Amount Matters
In a recent PaymentsJournal Podcast, guest speaker Chuck Doherty, Fiserv's Director of Client Relations for Deposit Solutions, and Sarah Grotta, Director of Debit and Alternative Products Advisory Service at Mercator Advisory Group, discussed the growth in adoption of mobile deposits.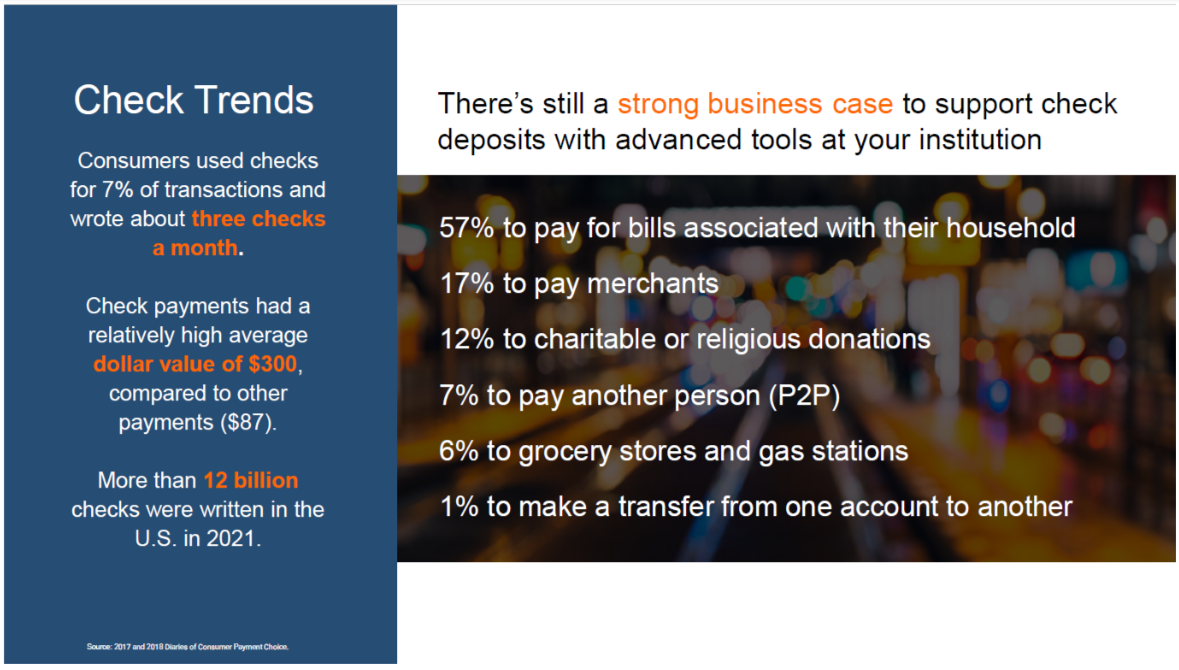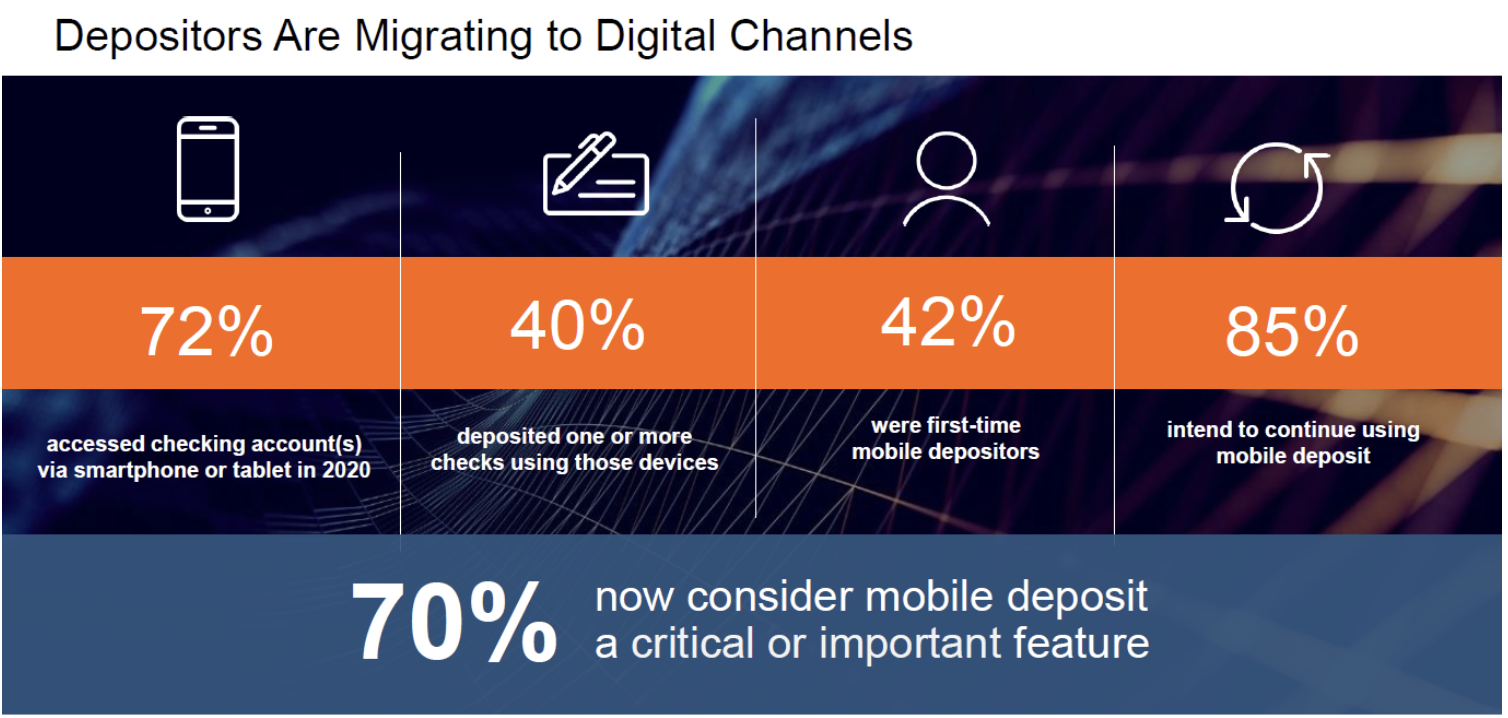 Click the images above to enlarge.
The podcast provided data points on customer behaviors and the need for banks to offer a mobile deposit application.
In contrast, the latest episode of Truth in Data, a video series by PaymentsJournal, took a look at the ways in which banking customers prefer to deposit checks.
Consumer Preferences for Depositing Checks
While there is a clear need for mobile deposits, drive-thru and walk-up have not been made extinct by digital solutions, it turns out. The size of the deposit very often plays a role in deposit choices.
According to their data, here are Consumers' Preferred Methods of Depositing Checks by Deposit Size: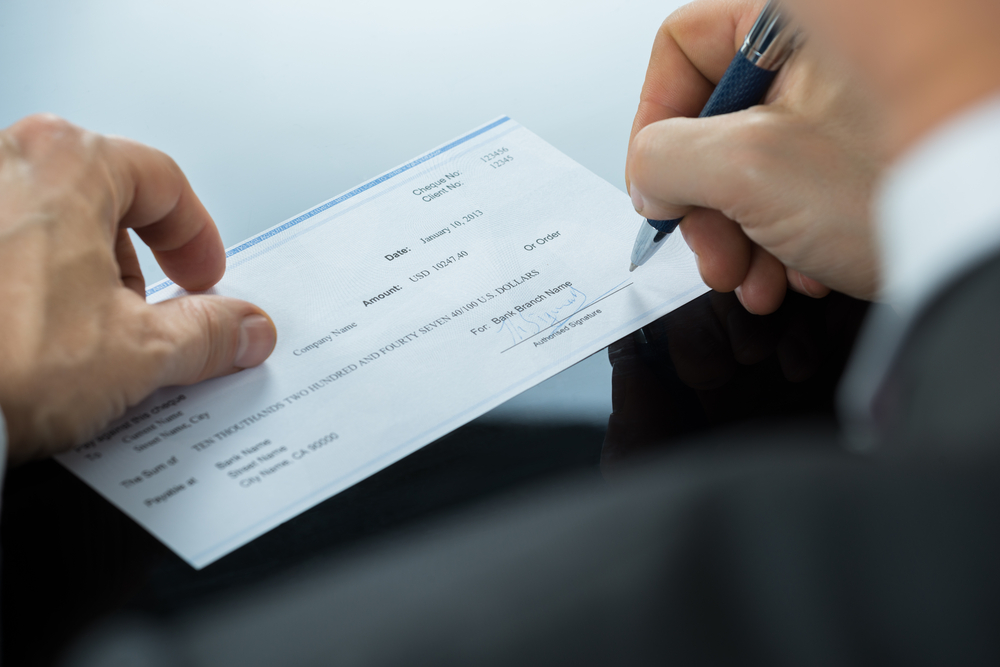 Going to a teller in a branch is consumers' preferred check deposit method for both $50 and $1,000 checks.
41% prefer to use a teller in a branch to deposit a $1,000 check.
35% prefer to use a teller in a branch to deposit a $50 check.
The second most preferred method of depositing a check is scanning it with a PC, smartphone, or tablet.
26% prefer to deposit a $1,000 check by scanning it with a PC, smartphone, or tablet.
30% prefer to deposit a $50 check by scanning it with a PC, smartphone, or tablet.
The data shows that consumers still prefer to deposit checks at a branch, and are more likely to deposit larger checks in-person at a branch vs. mobile.
Consistent Experience Throughout the Omnichannel
While the data reveals a preference for in-person depositing of checks, mobile deposit is still a significant channel. Banks are tasked with providing a seamless experience to consumers regardless of the channel they choose.
This is where technology becomes a major factor. Banks are deploying AI technologies across their digital platforms -- from AI assistants/chat bots such as Bank of America's "Erica®" to AI powered technologies --  to process check deposits faster and more accurately. This does not apply just to big banks, but also community banks.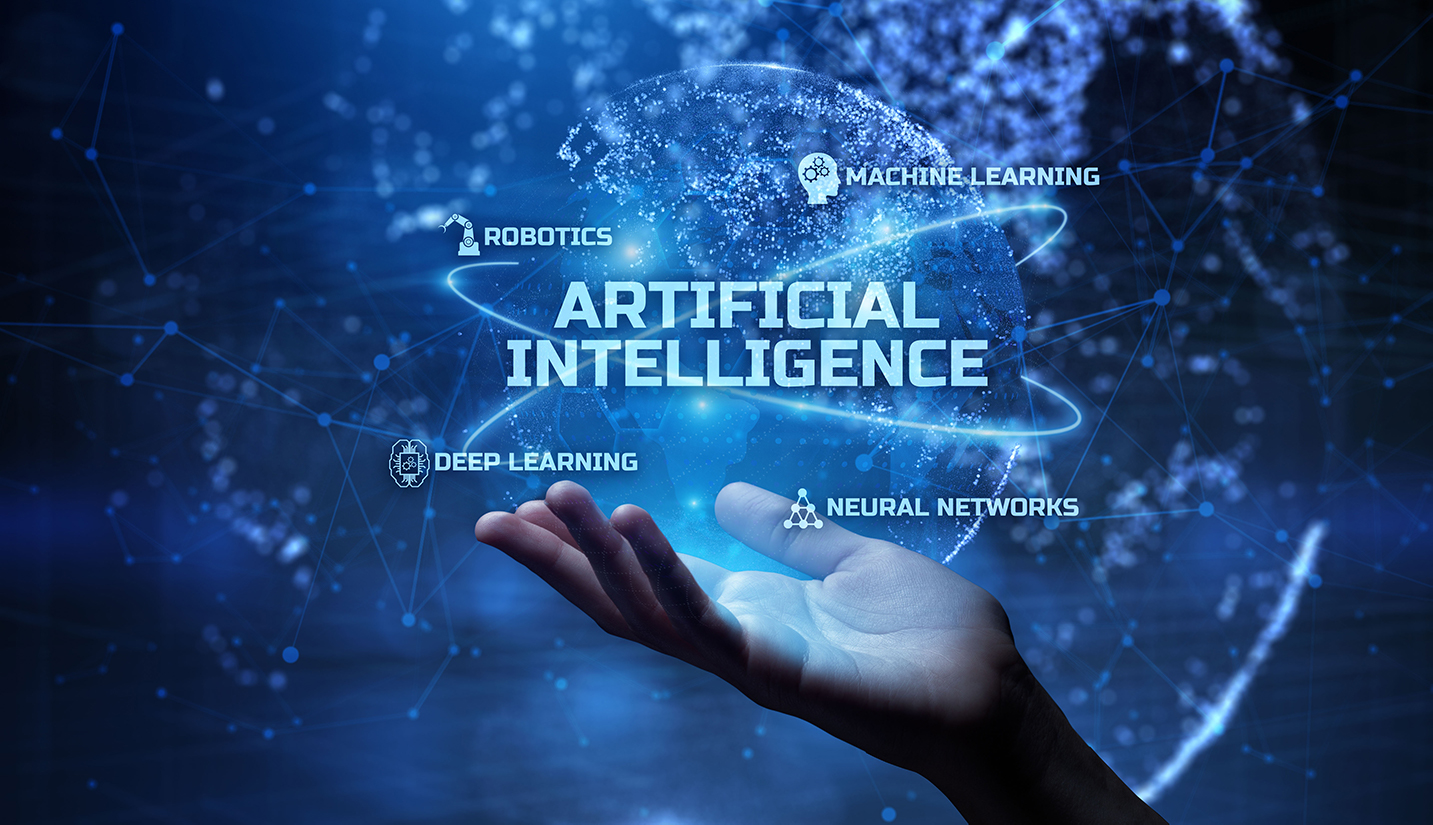 Community Banks are challenged to effectively connect with their customers and communities, in all available communication channels. Today's customers demand banking their way and want seamless access across all channels and touchpoints. They must be able to self-serve from account opening to frictionless transactions, conducted with speed and agility. But they also value the human touch and expect this to be available on demand.
Remember, no matter the size of the bank or the depositing preference of the customer, you must ensure that digital and core platforms integrate seamlessly.