Check Fraud: Protect the Millennials!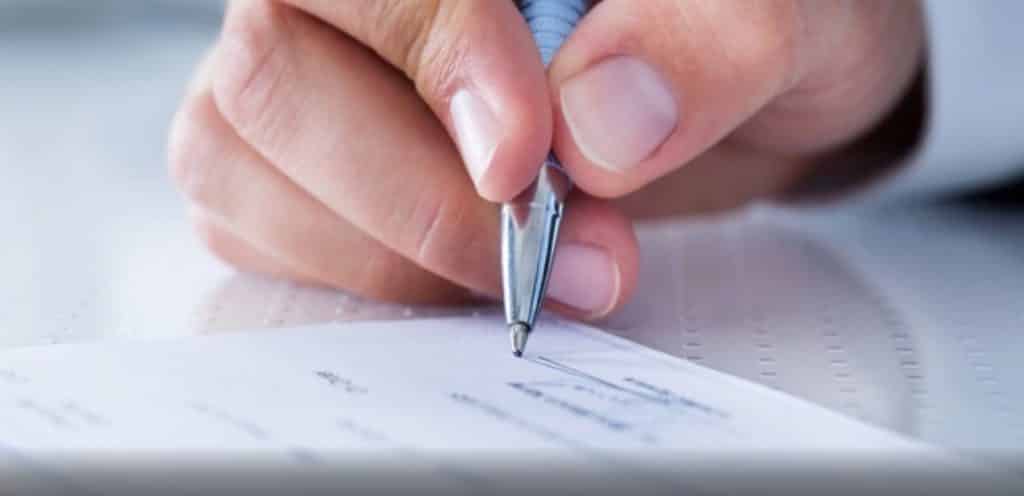 Persons who are older than 30 may feel the urge to gloat about this: Millennials – – the cohort, according to the Pew Research Center, born between the years 1981 and 1996, and who watch with glee as older folks struggle with social media and Ubers – – are currently the primary target when it comes to check scams.
Rahn Rampton writes in Digital Transactions:
According to the "2017 Better Business Bureau Scam Tracker Annual Risk Report," fake check fraud is one of the most common tricks played on Millennials ages 25 to 34. On top of that, the Federal Trade Commission found twice as many Millennials who reported fraud in 2017 lost money compared to people over 70.

Here's a real-world summary from a CBS News report detailing how a 29-year-old Los Angeles man was scammed:

In an attempt to make extra money, he did an online search for a mystery-shopper job he could do in his spare time.
He found a company offering to pay him to evaluate money-transfer businesses, such as Western Union. His first assignment was to deposit a $2,900 check into his bank account, and as soon as the money was available, he was to wire the money back to his "employer" via Western Union.
A couple of hours after wiring the money, the victim got a call from Wells Fargo letting him know the check was fraudulent. The problem was that he was on the hook for the entire amount.
This is not the first time that Millennials have been warned about check security. What makes them more vulnerable? Many people—particularly Millennials—have learned to depend upon their smartphones as the porthole to all that is worthwhile. Groceries from Amazon; dinner reservations; a ride home from a night out; even a possible date – – all of these things are available via smartphone. Why not cash checks via the same mobile device that does virtually everything else? Of course, by snapping a picture of the check, mobile deposit methodology bypasses any MICR-reading and authentication technology and relies instead on optical character recognition (OCR).
In part 2 of his column, Mr. Rampton offers security advice:
If you receive a check from someone you don't know, don't use mobile deposit. Instead, take it to a local bank and explain where the check came from so the teller can run it through the necessary inspections, starting with a MICR scan.
In addition to verifying the MICR authenticity, there are additional visual signs bank tellers look for such as:

Is the check-stock flimsy or suspicious?
Is the company name or address misspelled on the check?
Does the check number match the check number included in the line at the bottom of the check?
Does the check have the correct routing number at the bottom for the bank it is supposedly drawn on?
There's no legitimate reason for someone who is giving you money to ask you to wire money back. If a stranger wants to pay you for something, insist on a cashier's check for the exact amount, preferably from a local bank or a bank that has a branch in your area.
Checks remain popular among consumers — particularly with corporate banking customers — even in the age of digital transaction. Banks should evaluate their current processes and technology in order to mitigate risks and preventing check fraud to ensure that they and their customers are protected.