Economics of AI Swing Dramatically In Favor of Business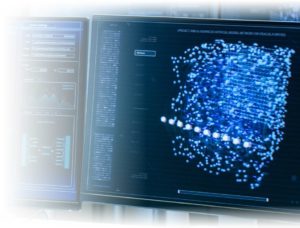 A new article about AI on the Which 50 website cites a recent report from McKinsey Global Institute that makes two vital points about Artificial Intelligence as a tool:
The AI revolution is no longer in its infancy
The main economic impact of artificial intelligence hasn't yet arrived
That's what many industry pundits like to call "the sweet spot," and one of the many reasons that OrboGraph has invested early and heavily in developing our AI capabilities. As an example, we deploy Deep Learning, an advanced form of machine learning built with multiple layers of the neural network. OrboGraph's Access EOB Conversion, which automates healthcare payment processing via Intelligent Payment Automation technologies, is dramatically enhanced via the integration and deployment of targeted AI and Deep Learning models for EOB processing. Other advancements are right around the corner as well!
In terms of impact, the report predicts companies that embrace AI will double their cash flow by 2030, while those that don't could lose 20% of their revenue.
McKinsey's report goes on to state that companies — and even countries — that don't embrace AI now will find it increasingly difficult to catch up. Early adopters will wield considerable advantages over their rivals.
"Their ability to reinvest these gains and pull even further ahead of competitors may create an insurmountable advantage, and increases the importance of all companies to consider how automation and AI could affect their businesses."
Count OrboGraph as one of the early adopters at the front of the innovation line!  See our AI video!
SaveSave
SaveSave
SaveSave