Financial Services Leading in Hybrid Cloud Adoption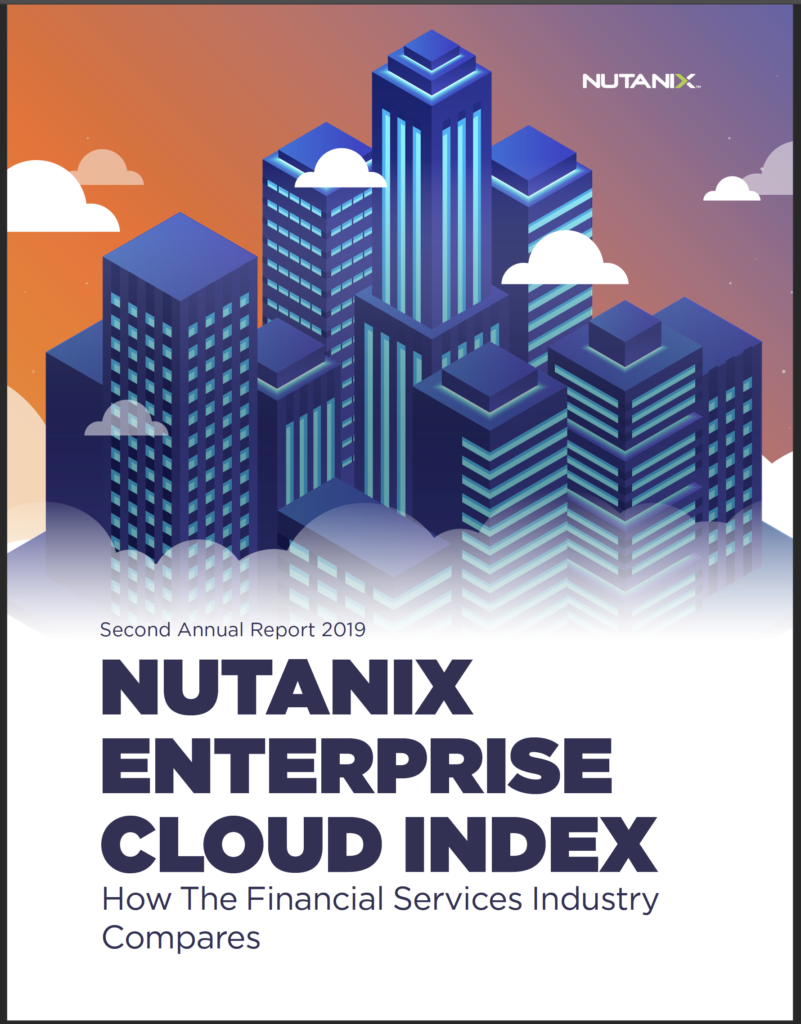 Nutanix presented an informative webinar exploring the findings in their new publication, the Nutanix Enterprise Cloud Index Report.
Kevin Lash, Director of Global Financial Services Strategy and Solutions at Nutanix; and Callum Budd, Research consultant with Vanson Bourne, held forth on issues and trends encountered on the path to hybrid cloud capability.
First, a cloud terminology review from the 2019 Edition of the Nutanix Enterprise Cloud Index:
PRIVATE CLOUD: A cloud-enabled IT infrastructure running in a corporate datacenter or privately hosted by a third-party service provider.
PUBLIC CLOUD: Infrastructure-as-a-service (IaaS) and platform-as-a-service (PaaS) offerings from third-party cloud service providers. Examples of these offerings are Amazon Web Services (AWS), Microsoft Azure, and Google Cloud Platform.
HYBRID CLOUD: A combination of private and public cloud environments, with some level of interoperability between them.
MULTICLOUD: An IT environment that uses multiple public cloud services, with some level of interoperability between them.
TRADITIONAL DATACENTER: Centralized location housing computing, storage, and networking equipment for the purpose of running applications and for collecting, storing, and processing large amounts of data, without the benefit of cloud technology.
How does the financial sector stand in relationship to other industries when it comes to cloud adoption? Pretty much front of the line, it turns out:
Through this report, Nutanix learned that the financial sector outpaces all other industries in hybrid cloud deployments – hosting workloads in both private and public cloud – but trails others in their use of multiple public cloud services. It is clear that most financial institutions are defining cloud first strategy as a journey to hybrid cloud with 91% saying that this approach is the ideal IT model for organizations. More importantly, 51% of respondents plan to have their hybrid cloud infrastructure inclusive of modernized cloud-enabled data centers fully implemented in the next 3 to 5 years.
Mr. Lash notes that "business strategy is technology strategy, " which is borne out by UBS Evidence Lab survey findings. Tier 2 institutions (below $100 bn) are spending far more of a percentage of their assets on IT maintenance than Tier 1 institutions (above $100 bn) — a condition Mr. Lash says needs to change.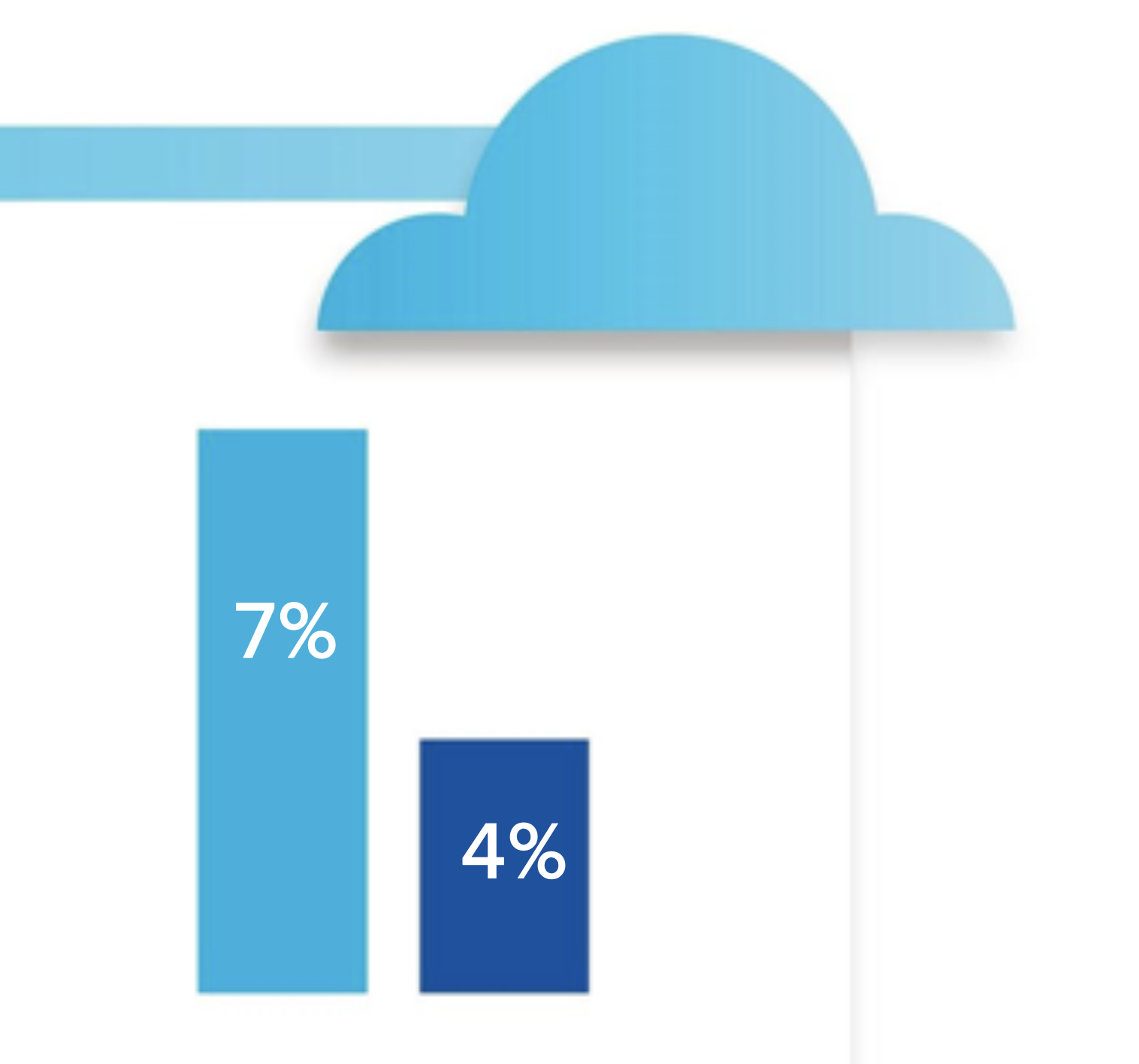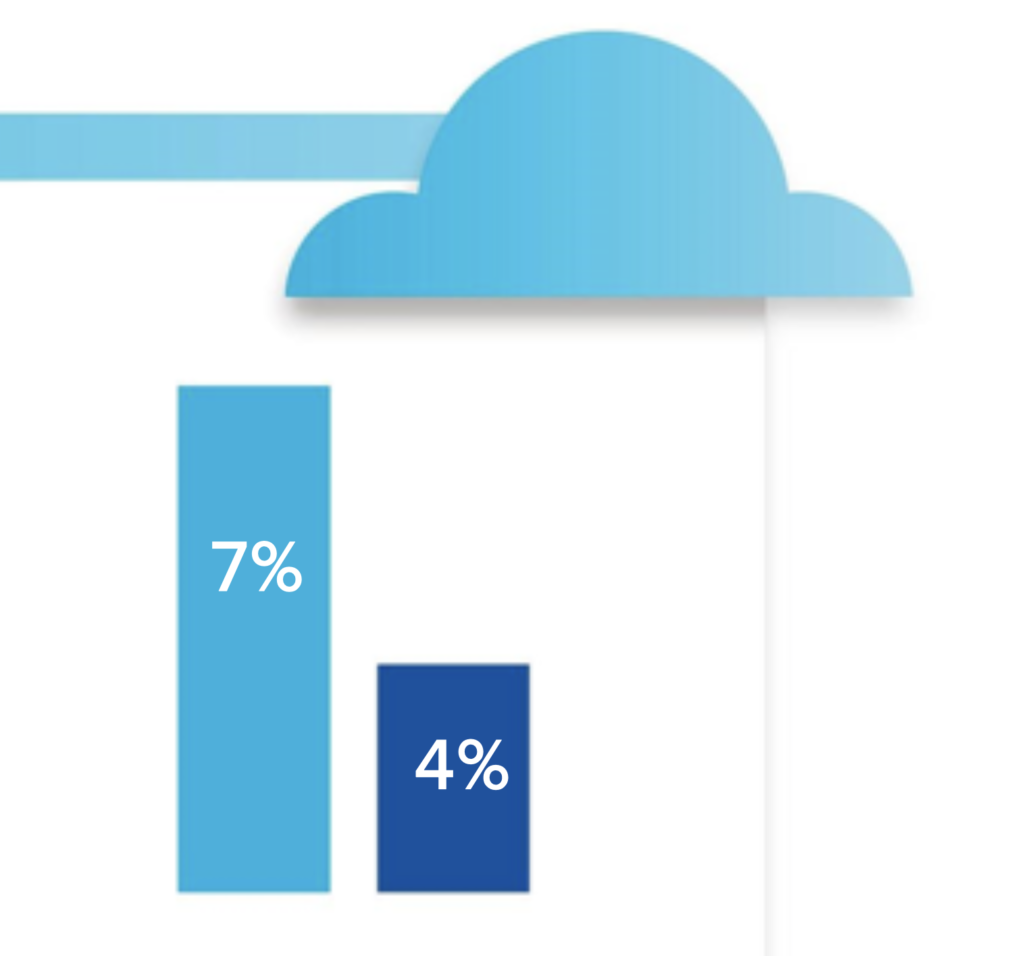 In a year, according to Nutanix, only 7% of enterprises will have no cloud deployment — in two years, that number will drop to 4%.
Adoption of cloud and hybrid cloud data systems may be inevitable, but it will require overcoming significant challenges related to cost, privacy, and flexibility.
We have detailed the importance of cloud deployment for banks and the substantial economic advantages in leveraging outside vendors. OrboGraph continues to be cloud-ready for all applications involving check recognition, payment validation, and check fraud detection.
---
This blog contains forward-looking statements. For more information, click here.