Happy Silver Anniversary, Symcor!

Symcor got its start as a joint venture between three of Canada's largest financial institutions (the Toronto Dominion Bank, Royal Bank of Canada, and Bank of Montreal), and evolved from processing checks and printing financial documents into a market-leading organization with unique expertise in digital-first solutions.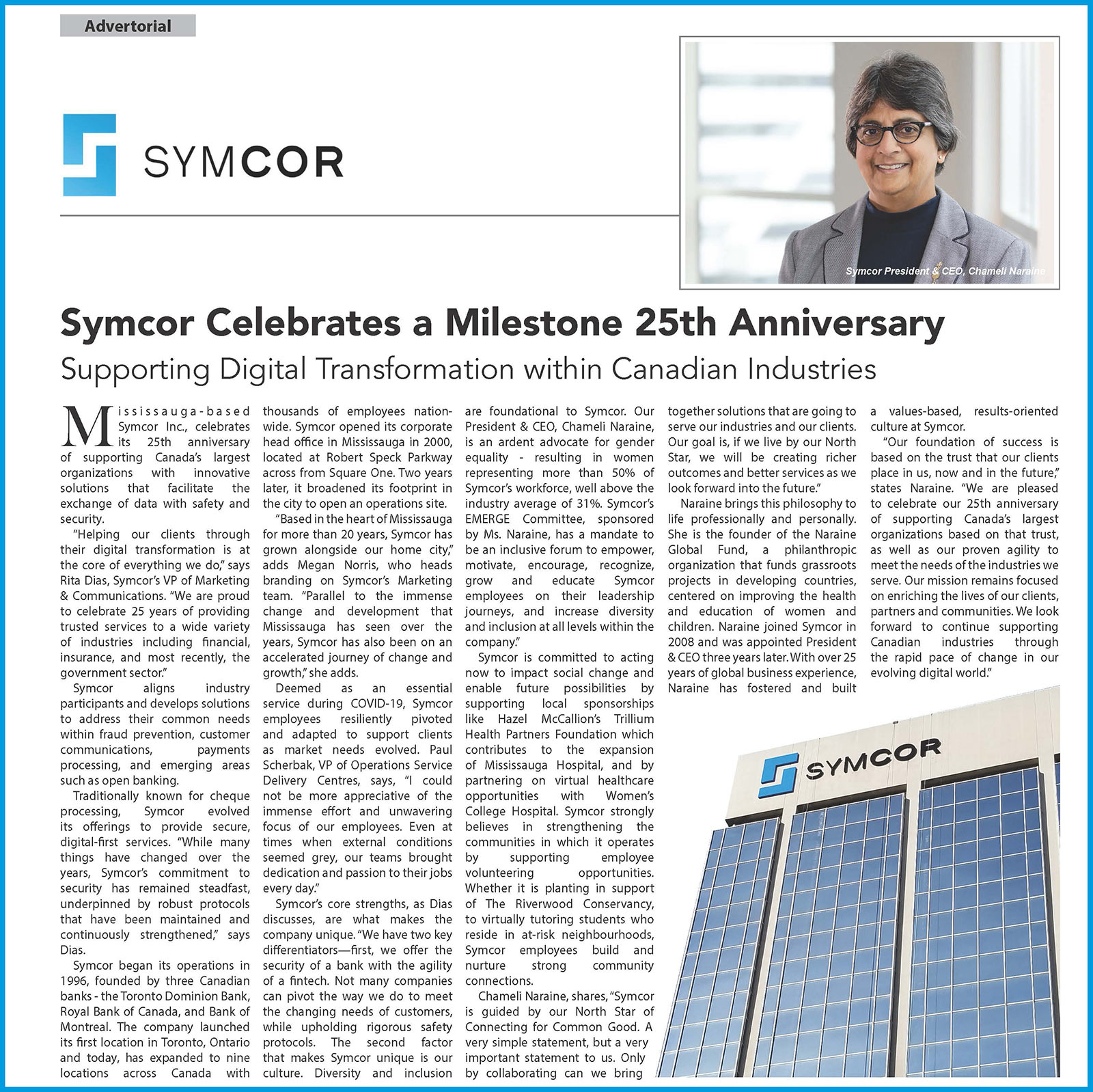 Click the image above to read the article.
"Helping our clients through their digital transformation is at the core of everything we do," said Rita Dias, Symcor's VP of Marketing & Communications. "We are proud to celebrate 25 years of providing trusted services to a wide variety of industries including financial, insurance, and most recently, the government sector."
Symcor develops solutions to address client needs within fraud prevention, customer communications, payments processing, and emerging areas such as open banking.
First known for check processing, Symcor has since evolved its offerings to provide secure, digital-first services. "While many things have changed over the years, Symcor's commitment to security has remained steadfast, underpinned by robust protocols that have been maintained and continuously strengthened," said Dias.
Symcor was deemed an essential service during COVID-19, and Symcor employees resiliently pivoted and adapted to support clients as market needs evolved.
"I could not be more appreciative of the immense effort and unwavering focus of our employees," noted Paul Scherbak, VP of Operations Service Delivery Centres. "Even at times when external conditions seemed grey, our teams brought dedication and passion to their jobs every day."
Symcor's core strengths, as Dias mentions, are what makes the company unique.
"We have two key differentiators—first, we offer the security of a bank with the agility of a fintech. Not many companies can pivot the way we do to meet the changing needs of customers, while upholding rigorous safety protocols. The second factor that makes Symcor unique is our culture. Diversity and inclusion are foundational to Symcor."
Rita Dias, Symcor's VP of Marketing & Communications explained:
"President & CEO, Chameli Naraine, is an ardent advocate for gender resulting in women representing more than 50% of Symcor's workforce, well above the industry average of 31%. Symcor's EMERGE Committee, sponsored by Ms. Naraine, has a mandate to be an inclusive forum to empower, motivate, encourage, recognize, grow and educate Symcor employees on their leadership journeys, and increase diversity and inclusion at all levels within the company."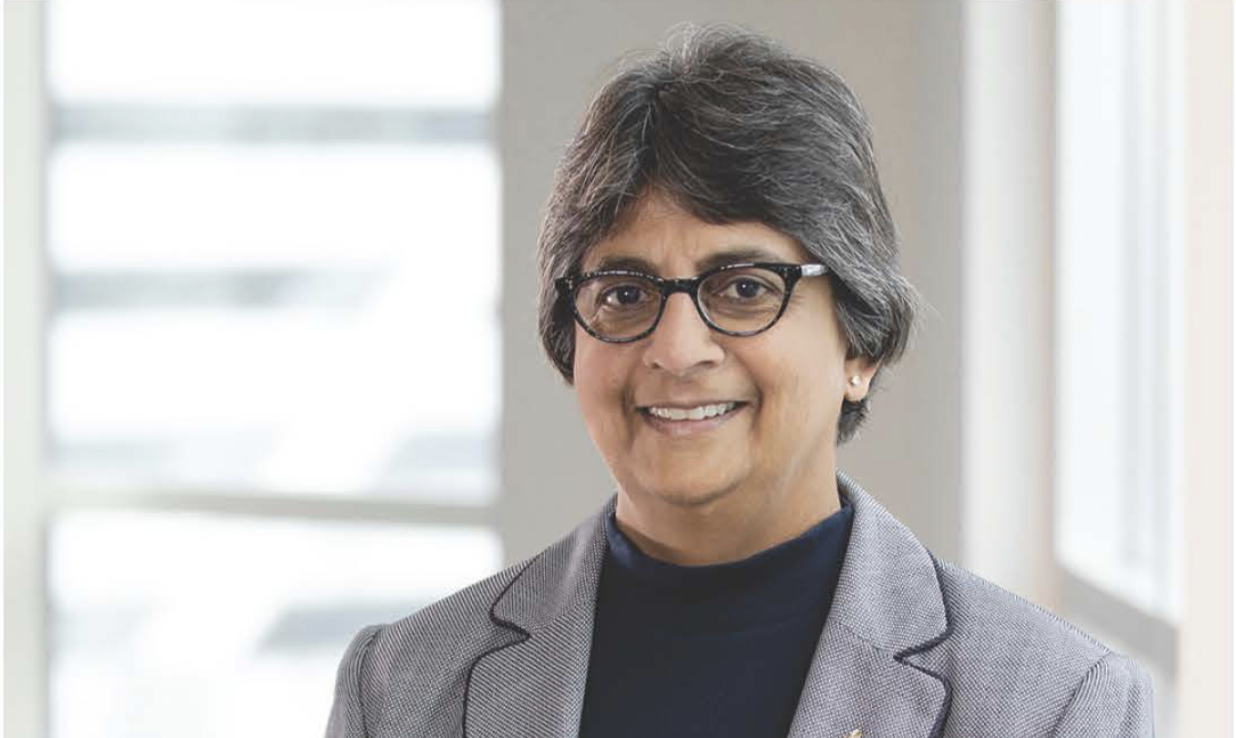 Symcor President and CEO Chameli Naraine