How Did Enterprise Payments and Payment Hubs Change the Industry?
Many of us who have been working in the bank and financial industry for more than a few years can remember when the concepts of cloud services, enterprise payments, and payment hubs were speculative and almost "science fiction." However, one day you wake up and what used to be "Star Trek" is real. As noted at Banking Exchange:
Almost half of financial service industry businesses use either public or private cloud services, despite nearly 60% not having sufficient in-company knowledge for proper cloud execution.

The usage of cloud computing technology by financial services businesses is set to hit 90% by 2023, according to a Frost & Sullivan white paper, with North American and Canadian firms leading the way when it comes to converting to cloud computing – 54% and 52% of their workload, respectively, is on the cloud.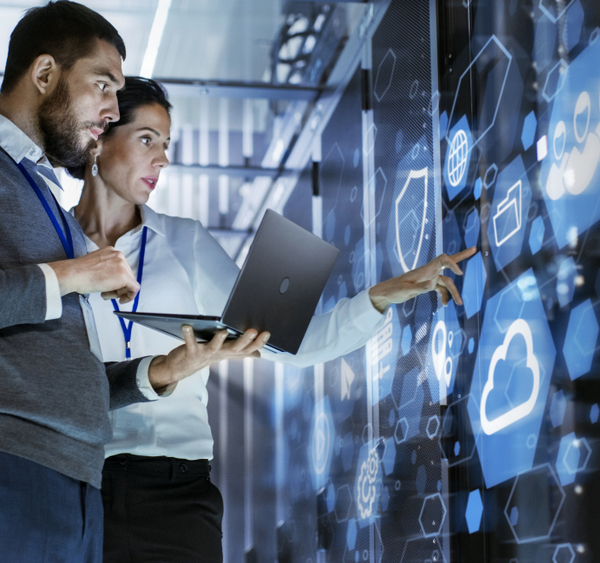 The article is careful to note, however, that banks have unique requirements when compared to many other industries, complicating their embrace of the cloud. These include (but are not limited to):
High regulation
Protection of personal information
Lack of technical knowledge to migrate to the cloud and competitive challenges
According to the Frost & Sullivan white paper, data compliance and security are at the top of list of concerns for cloud implementation in the financial services industry -- that affects 66% of businesses, as 89% of IT executives in the industry reported an increase in cyberattacks last year.
As banks look toward incorporating novel forms of payments such as cryptocurrencies, they are much more concerned with regulations and risk than they are with the technical issues."
As technology has innovated, so has the way we integrate these technologies. Many of us in the industry can remember the times -- not long ago -- that projects to integrate new technologies would costs millions and would last years. Not so much anymore, and the industry has adopted agile development methodologies and prototyping that have accelerated integration to mere months.
This is not unlike what we are seeing in check processing and fraud detection. Financial institutions are looking to modernize their payments platforms with new technologies like AI and machine learning technologies. These have shifted from on-premise processing utilizing CPUs, to more cloud-computing utilizing GPUs. Furthermore, OrboGraph and many other technology vendors have launched "Innovation Labs" where financial institutions are able to test and evaluate the capabilities of technologies -- which helps speed up integration time.