Now Checks Are Causing Hardships?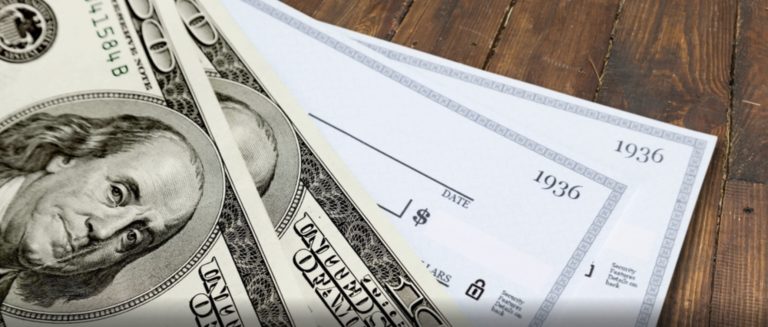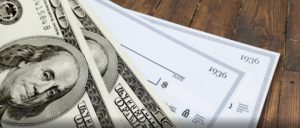 The "death" of the check is still way behind schedule, according to many organizations that predicted the end of paper checks many years ago. We keep reporting that checks are still popular when they were supposed to have been dwindling years ago. (That's the boring part of the post)
The latest installment in PYMNTS' Kill the Check series, a collaboration with Ingo Money, tries a different tactic. Shaming check writers. Here's an excerpt from this strange angle:
Recently, a power outage at the Atlanta airport grounded 920 Delta flights in a single day. (Other airlines were also affected, but to keep the math simple, let's just look at Delta.)

An average flight seats around 120 passengers, so, all told, there were suddenly about 108,000 unhappy customers roaming the airport with mobile phones in hand, trying to make a decision about what to do now: Should they call a cab? Book a hotel room? Buy dinner for the family?

Whichever they choose to do first, at the end of the day, it's going to cost them a couple hundred extra dollars beyond what they'd planned to spend on visiting grandma for the holidays. For some, that unexpected expenditure may be easy to absorb. For most, it's a hard pill to swallow. And for many, it's simply not possible, because they're still waiting for that paycheck from the work they did 29 days ago.
Of course, the author forgets that these travelers probably used their credit card to buy their ticket. Additionally, quoting "there are still 22 billion checks in the U.S" is a nice number.
Managing Paper Checks is Still Vital
Steve Traut, co-owner and SVP of Sales at Superior Press, spoke with PYMNTS about why the company is helping banks stay up-to-date with technologies to help manage paper check volume, in spite of talk of their "fade."
"Specifically, in certain categories like B2B check payments, the decline is slowing at a much more gradual pace than [in] the past," he said, citing recent data from the Federal Reserve, whose payments study, released in December 2016, found a slowdown in the reduction of check use in the U.S. Separate data from the Association for Financial Professionals (AFP) found use of the paper check increased in 2016.
Not to mention, companies like Alogent, FIS, Wausau Financial (now Deluxe), and Fiserv prolonged the life of check with capture innovations like teller, branch, and remote deposit capture. Then Mitek re-invented the check experience and added huge value to the mobile device with Mobile RDC. Mobile vendors love Mitek.
I still find great pleasure in making a deposit from the confines of my home, knowing I get full credit for the next day. Most electronic transactions can't even do that! Join us as we continue to fight for freedom and equality of the check at the 2018 Healthcare and Check Payment Innovation Conference in Nashville, TN.
SaveSaveSaveSaveSaveSave
SaveSave
SaveSave
SaveSave
SaveSave
SaveSaveSaveSave
SaveSave