Orbograph Client Conference Summary: Payments and Check Update
To say the 2017 Orbograph Client Conference in Atlanta turned out to be a great event would be shameless self promotion, which we would never do.  So speaking objectively, it all started with a must-see introduction movie trailer.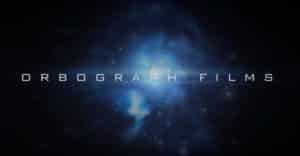 Then, on the check and payments side, we recruited a number of the best companies and speakers in the industry…
Luke Huys of Wells Fargo launched the conference into the stratosphere, talking about how volumes were stable — if not growing — in certain areas. His perspectives as a big bank representative were enlightening to the audience, to say the least.
Greg Smith of FT Partners hit a home run with his power-packed session illustrating a dynamic payments marketplace.
David Walker of ECCHO fought industry misnomers about checks and hit back hard with the truth in his session, "Making Sense of Payment Trends/Future."
A panel of clients including Iberia, Athena, Digital Check, and The FNB of Long Island showed that the benefits of check recognition are tremendous, yet there are many opportunities for improving check processing within the omnichannel with new technologies from Orbograph.
Tara Walker of Amazon highlighted that cloud computing is here to stay for all industries; yes, including financial institutions!
Mark Riddle of BAI presented the BAI Retail Banking Outlook as part of a session titled, "Delivering Innovations to a Payment Market Paradox."
What about the healthcare speakers?  You will have to wait for the blog post tomorrow on that one!
And, of course, there were a lot of fun activities, in typical Orbograph style. Check out the pictures online on Facebook.
So, if you missed the conference, I'm sorry but you won't be able to experience the excitement of our opening reception or the entertainment event at the Atlanta History Museum.  However, you will have the opportunity to register for the follow-up webinars over the next 2 months!  Click here to register for your favorite topics as part of our post conference webinar series.