Payments Innovation: "Check" Launches With $35 Million in Series B to Streamline Payroll
"We built Check to enable innovation in the way people get paid, and I'm thrilled to share our public launch," said Check Co-Founder and CEO Andrew Brown in the release. "With Check, developers can now build wage payments into their apps just as easily as accepting an online payment."

Long story short, Check is a payroll-as-a-service API that allows embedding payroll directly in vertical SaaS, HR, or time-tracking platforms. Still, one cannot help but note that this particular "innovative new frontier" is leveraging -- right out front -- the sturdy, reliable term "check." And perhaps ironically, most HR systems require a voided paper check be submitted to set up a direct deposit for new employees influenced the name as well?
With a business name simple as "Check Technologies, Inc." which combines two well-known and well-utilized terms, it was surprising that the name was available at all. A simple search on the US Patent and Trademark Office website reveals 9492 different business names with the word "check," yet with the numerous definitions of the term, it is astonishing that "Check Technologies" was still available.
Which makes one also wonder if they'll alter it to "Cheque" for the European market...
"The check is in the mail." "Bad for the checkbook." "Two-paycheck household." "Paycheck Protection Program." The term "check" continues to be synonymous with sending/receiving payments. While digital payments are certainly growing steadily in mainstream popularity, millions of Americans, and most notably busineses  around the globe still regularly write checks and will continue to use the term colloquially.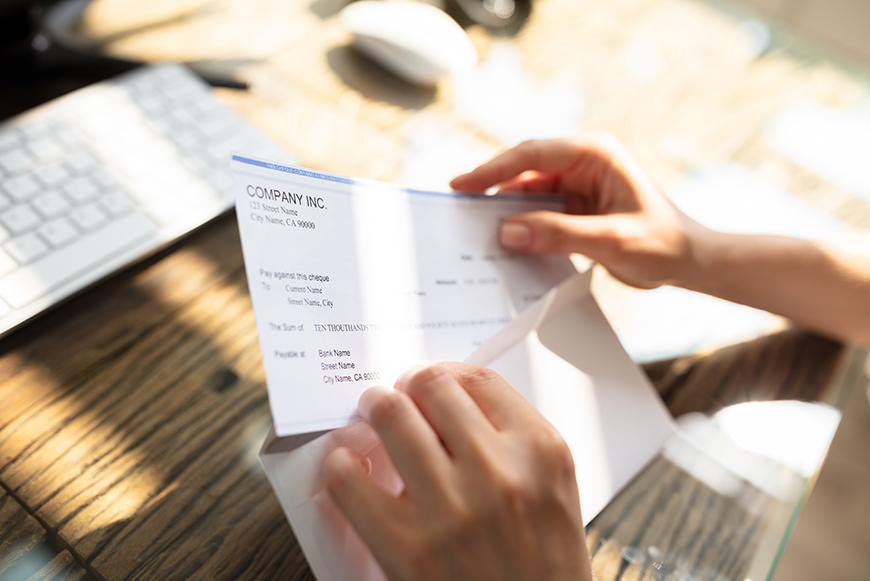 With all that being said, the payments industry and consumers are still comfortable utilizing paper checks -- let's not forget the US government mailing millions of stimulus checks -- and companies like Check Technologies, Inc. and OrboGraph continues to invest in new technologies to drive innovations in the payments industry. In fact, OrboAnywhere Version 4.1 is on it's way, featuring a forensic approach to fraud detection -- so be on the lookout for updates!