PwC Report: Inflationary Impact Baked Into Healthcare Costs Before It Hit the Economy
PwC, a leader in Customer Experience Strategy Consulting, released a report that examines medical costs trends in this unique period of time:
The pandemic has shifted how and where Americans gain access to care, a shift large enough to influence multiple aspects of price and utilization and, thus, medical cost trend. The aftereffects of the pandemic and the health system's response to changes and failures observed during the pandemic are expected to drive up spending (inflators) in 2022. At the same time, some positive changes in consumer behavior and provider operating models that occurred during the pandemic are expected to drive down spending (deflators) in 2022.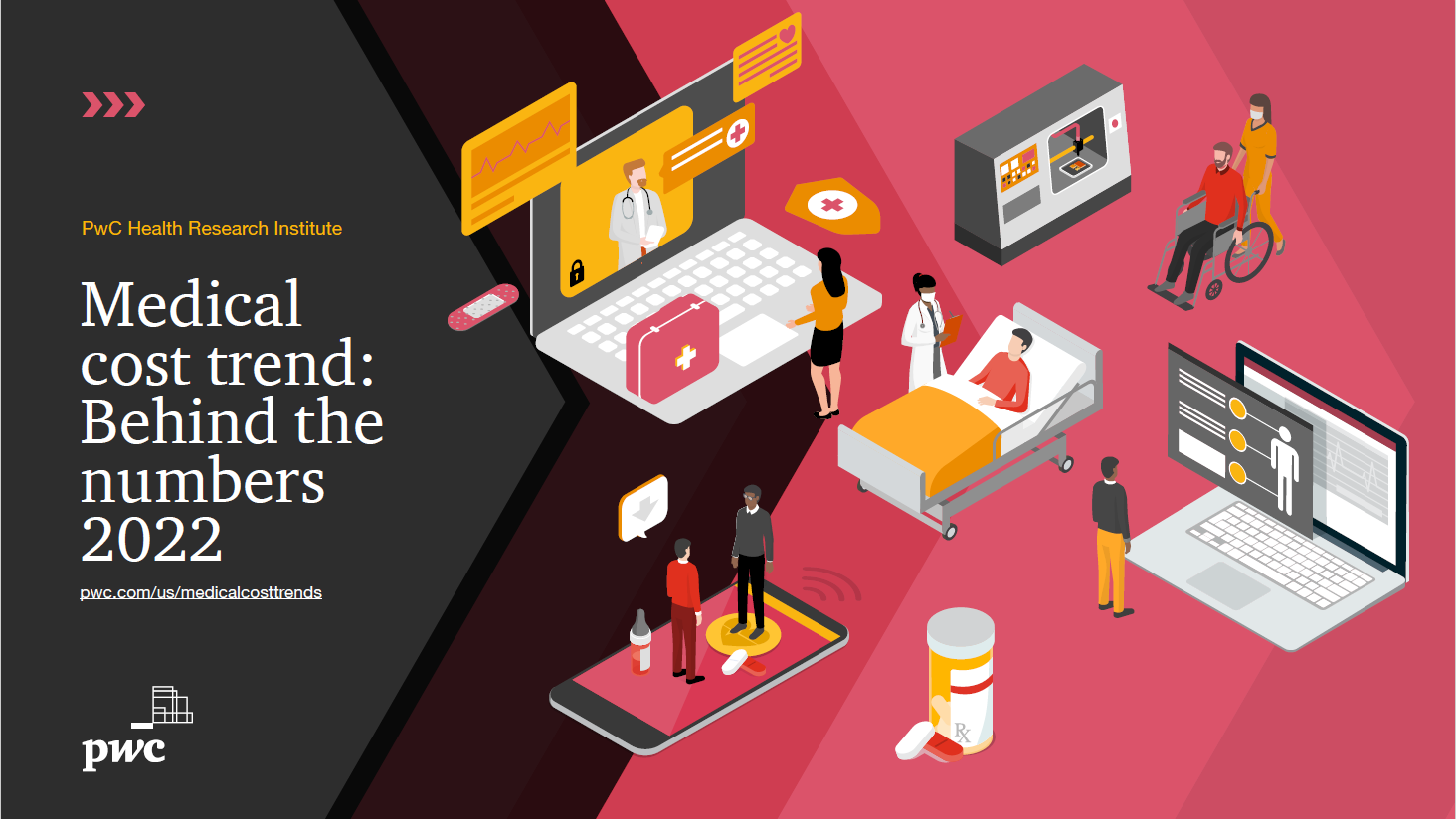 An examination of the chart below shows shows that medical costs, after many years of trending downward (2007 - 2017), began creeping upward even before the dawn of the COVID pandemic. In fact, between 2017-2020, when inflation was lower than today, we see an increase from 5.5% to 6.0%.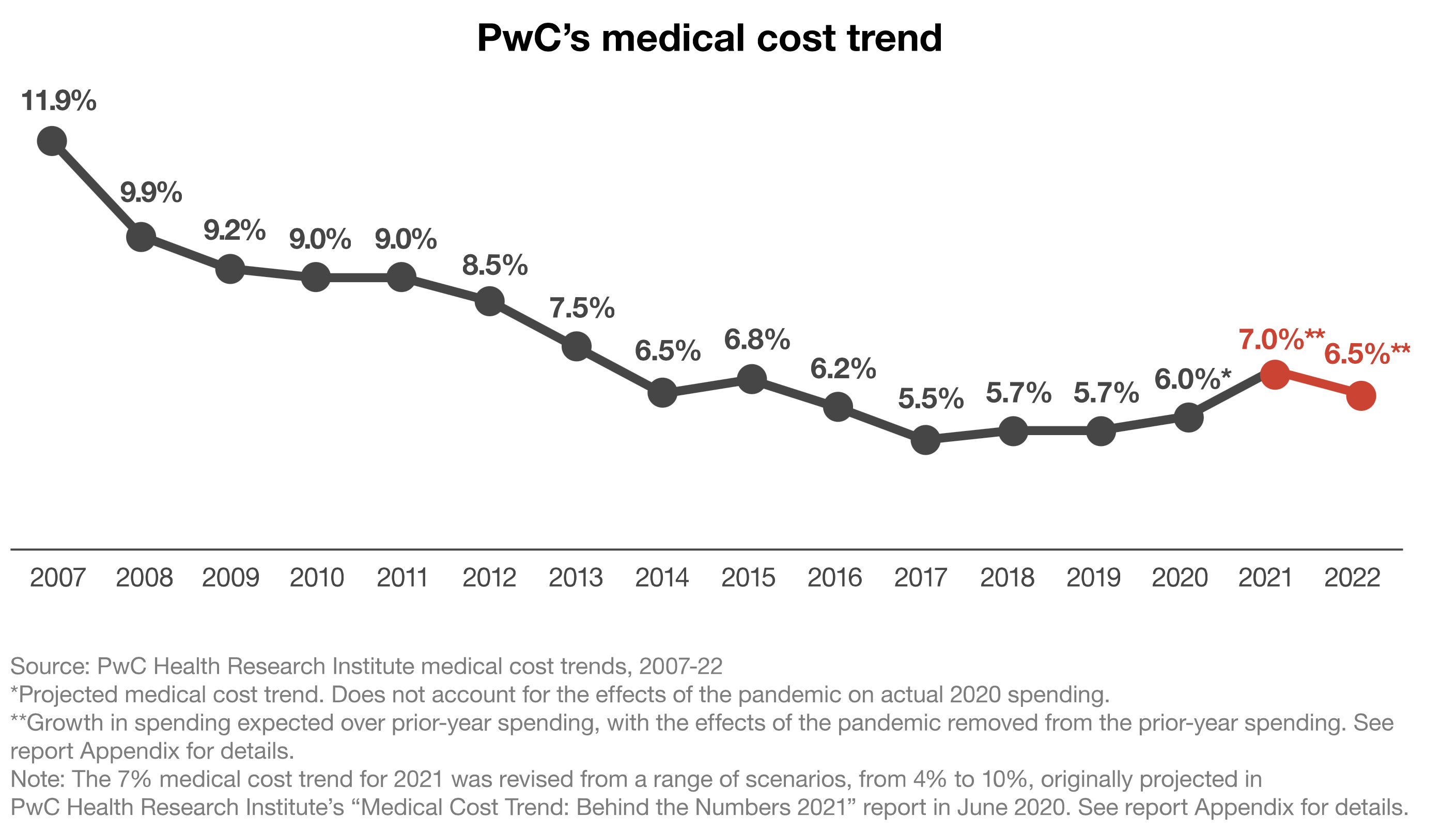 So, what can we as an industry do to counteract the rise in medical costs?
Before we can project what may occur in the future, we must understand factors from the past. PwC provides several reasons for medical costs increases over the past few years:
Additionally, PwC reports that digital investments made to connect patients and providers have also increased medical costs.
The pandemic accelerated providers' improvements in digital experiences so they could maintain their relationships with patients through the challenge of COVID-19 while reaching new segments. Providers are fine-tuning "digital front door" mobile apps that connect them to their patients, beefing up portals and intensifying use of customer relationship management (CRM) tools. They are using virtual care and analytics to not only improve the customer experience and create regular touchpoints with patients, but also to expand capacity to avoid frustrating or alienating patients. HRI expects these digital investments in the patient relationship to expand consumers' access to care, increasing utilization and medical cost trend in 2022.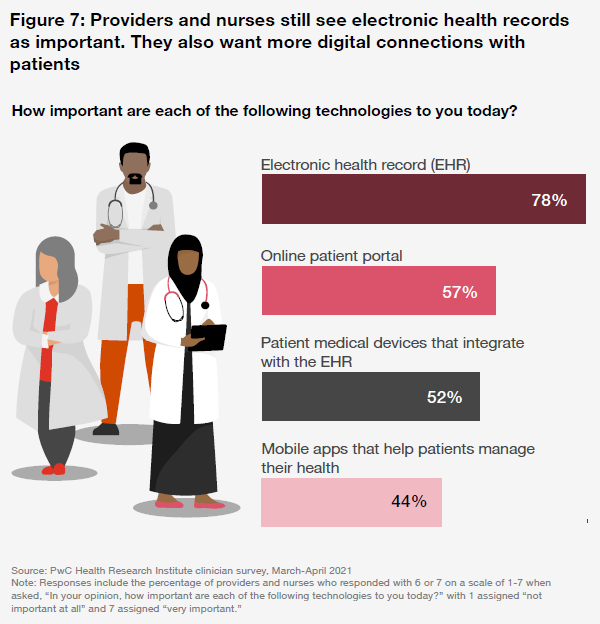 Methods of Reducing Medical Costs
Now that we understand the factors affecting the rise in medical costs, what can we do as an industry to reduce the costs? PwC provides details on why medicals costs will most likely decrease, as well as additional methods the industry should be trending towards.
Current and previous investments in digital technologies will alleviate medical costs in the next few years. Things like tele-health, creation of patient portals and utilization of mobile apps, and end-to-end digital patient journeys all increased the medical costs to deploy. However, in the next few years, these technologies will be fully implemented (if not already) and will create a reduction in medical costs.
Additionally, back-end processes and tasks are being automated. According to the PwC Health Research Institute Health Executive Survey, 71% of provider executives reported significant investments in automating administrative functions, up from 47% the previous year.
PwC points to a few factors for both payers and providers: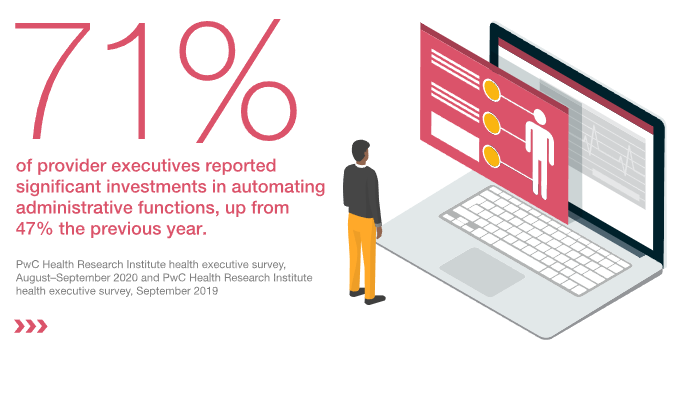 Payers - Use technology to reduce your medical and administrative costs. Payers should invest in the data and analytics needed to decipher provider price transparency information and use it for network negotiations. Payers will also be subject to price transparency rules and must plan to accumulate and communicate the required information in a way that will benefit their members.

Providers - Consider what cost-saving measures and back-office initiatives are right for your organization. While many organizations have been working remotely for a year, most have used makeshift collaboration tools and should consider investing in more permanent solutions. Lessons from the pandemic and cost-saving measures in administrative functions may set up providers to apply similar measures to improve the clinician experience and reduce costs in clinical settings. As providers consider these changes, they should apply human-centered design to increase the quality of those changes: consider how their clinicians actually perform tasks, identify pain points and engage clinicians in designing new ways to get the job done.
This includes evaluating revenue cycle to automate processes and tasks like payments processing. The pandemic brought on many challenges directly affecting staff and business continuity -- for example, their inability to perform tasks remotely due to HIPAA compliance, or BPO operations closing offices, shutting down revenue cycle operations. To address this issue, revenue cycle has turned towards AI and machine learning technologies to electronify PDF and paper-based EOBs into EDI 835 files. These technologies are able to lower medical costs and ensure business continuity for the future.