Switching Banks is in Fashion Again for the Small Biz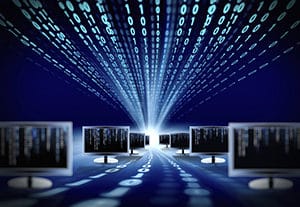 The American Banker podcast is a pleasant way to spend your commute. Their latest segment features a conversation from our business partners FIS, Doug Brown, senior vice president. He examines a recent survey that shows 14% of small and medium-size businesses switched banks last year and 18% are considering switching this year.
"Business owners gravitate toward things that make them successful," Brown explains.  Their propensity to switch is based on the bank helping them meet their business objectives.
This brings us to the study's conclusion that "super millennials" – the top edge of the cohort, aged 26-36 – have patterns, needs, and expectations from financial institutions that match older Gen X consumers. Referred to as "Gen MX," this combined group agrees that they like apps just fine, but they gravitate toward regional banks and share a need for a relationship in their banking experience.
By creating and leveraging a database of "payor/maker" names read from processed checks, OrboGraph's OrboAnywhere technology is vital to banks who are looking to gain new business via proactive marketing toward this high turnover group. As the FIS study makes clear,  small and medium-size businesses are in play, and the smart banks will be the ones that maintain vital continuity of contact as well as access to new business!