Value-Based Purchasing Still on the Table Despite Risk to ACA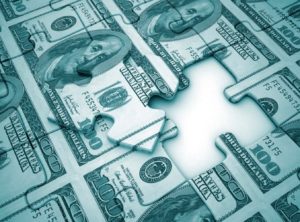 RevCycle Intelligence reports on a recent BDC Advisors survey stating that, in spite of a possible Affordable Care Act repeal, healthcare executives still plan to stay the course with value-based purchasing implementation and healthcare cost reduction initiatives. However, political and legislative uncertainty has prompted executives to slow major capital investments.
The report went on to say:
Among the dozen C-suite leaders from leading health systems and AMCs [academic medical centers] in nine states who we interviewed over the past two months, most believe that the healthcare market has many of the same characteristics and challenges as it did in 2011: Cost growth is an issue, quality and value are ongoing concerns, and breaking even on government programs is a challenge.
Some expected continued responses include:
Value-based care implementation to move forward with clinical integration, care coordination, and high-quality care as the paths to full adoption
Scale will continue to be a strategic method to reduce per unit costs of care
Commercial insurance will remain the top driver of growth for providers, with Medicare Advantage the most financially attractive government option
Skepticism remains with Medicaid and Affordable Care Act marketplaces, especially among healthcare organizations disproportionately treating safety-net patients
Move to quality versus quantity to push on despite possible government support for innovation waning
Speed to market for innovations continues to be important
Healthcare cost reduction and asset redeployment remains on the top of executive priority lists
A possible Affordable Care Act repeal may change the government's healthcare reform path:
"Just as in 2011, imperatives to reduce costs and to achieve profitable growth through the delivery of value remain key. In fact, cutting costs, improving clinical integration, and addressing quality and customer service needs—all while focusing on profitable markets for growth—arguably will be even more important strategies in 2017 and going forward than they were in 2011."
Meanwhile, initiatives around payments and remittances can still be pursued as well.  OrboAccess, providing transactional data and business intelligence on a variety of payment sources, is crucial to staying "lean" in the value-based paradigm that is widely predicted to remain in place.