A New Era for Medical Lockbox
The medical lockbox has existed for decades -- with many banks offering this treasury management service to their healthcare clients. Traditionally, medical lockboxes are the consolidation point for paper payments and remittances, where banks process multiple payment types including ERAs, EFTs (ACH), checks, wire transfers, and now virtual cards.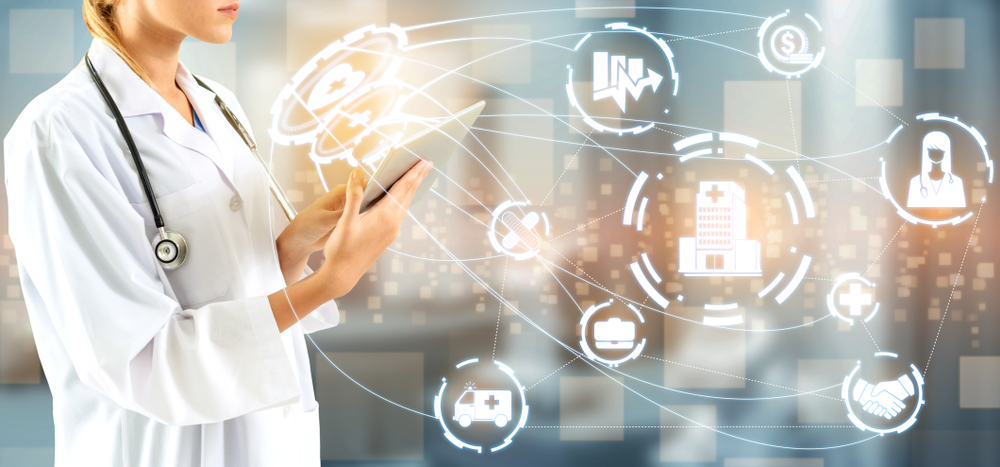 However, over the past decade, a standard medical lockbox has evolved to become an all-encompassing integrated receivables solutions. As noted in the white paper entitled "The Medical Lockbox of the Future":
Delivering integrated receivables requires an aggregation point of all the data, so a singular view of AR and collection activity can be achieved. This type of medical lockbox is actually better positioned than any other generic lockbox, because data is generally normalized, aggregated from multiple channels, and involves other input/output functions tied to both the banking core, along with the hospital information system, practice management or billing system. Some providers also have a separate accounting/ finance system too.
Achieving Integrated Receivables for Medical Lockbox
At OrboGraph's 2019 Healthcare and Check Payment Technology Conference, presenters Norman Picard, President of Technology Management Resources, Inc.; Rod Springhetti, VP of Product Management at Deluxe Corporation; and Derek Anderson, Director of Financial Services Operations at Athenahealth, laid of the groundwork for integrated receivables:
What was predicted back in 2019 is now a reality in 2022. Healthcare RCM technology companies like RMS (see news release) partner with banks to provide their healthcare clients with a best-in-class business tool that allows them to work more effectively and efficiently within their current billing system and their existing banking services. This helps increase the speed of the revenue cycle for improved cash flow, greater data integrity, and the ability to analyze accounts to help promote growth.
There are myriad companies providing medical lockbox solutions to banks. When evaluating the right partner, there are many important factors to consider.
The major factor to focus on is the underlying technology utilized by the medical lockbox providers. Within healthcare RCM, accuracy is critical for claims management, as poor quality leads to delayed payments and denied claims. With 36% of remittances still partially or fully paper-based, this represents a large portion of remittances prone to error.
This pertains not only to the claims themselves (aka EOBs), but also includes the associated check payments. As seen below, there are numerous fields that hold critical information related to a claim: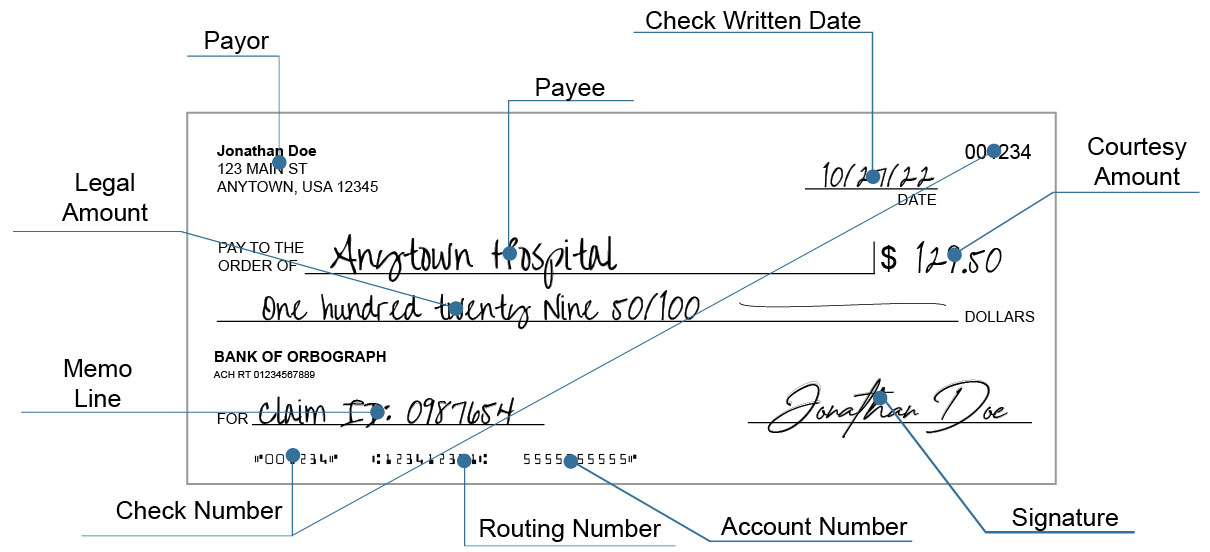 All of these fields -- from the amount to the memo line -- can be electronified and utilized to reconcile payments, which is increasingly important now as patients are becoming payers.
This is where medical lockboxes deploying AI and machine learning technologies for check recognition will create a huge benefit. The technology achieves accuracy rates of over 99.5%+ and read rates over 99% -- enabling full automation of the processing of paper-based payments. This extracted data can be used to reconcile payments -- effectively closing the payment loop -- and transferred to downstream BI systems to provide a full scope of payment analytics for the healthcare provider.

As healthcare companies continue to find ways to increase efficiency in an ever-changing healthcare landscape, it's more important than ever to ensure that they are partnering with providers deploying innovative technologies and solutions that will grow with the organization.