Did Hospital Operating Margins Fall 80% Below Pre-Pandemic Levels in Q4?
One of the primary topics covered was the impact the pandemic is having on the efficiencies and financials of hospitals.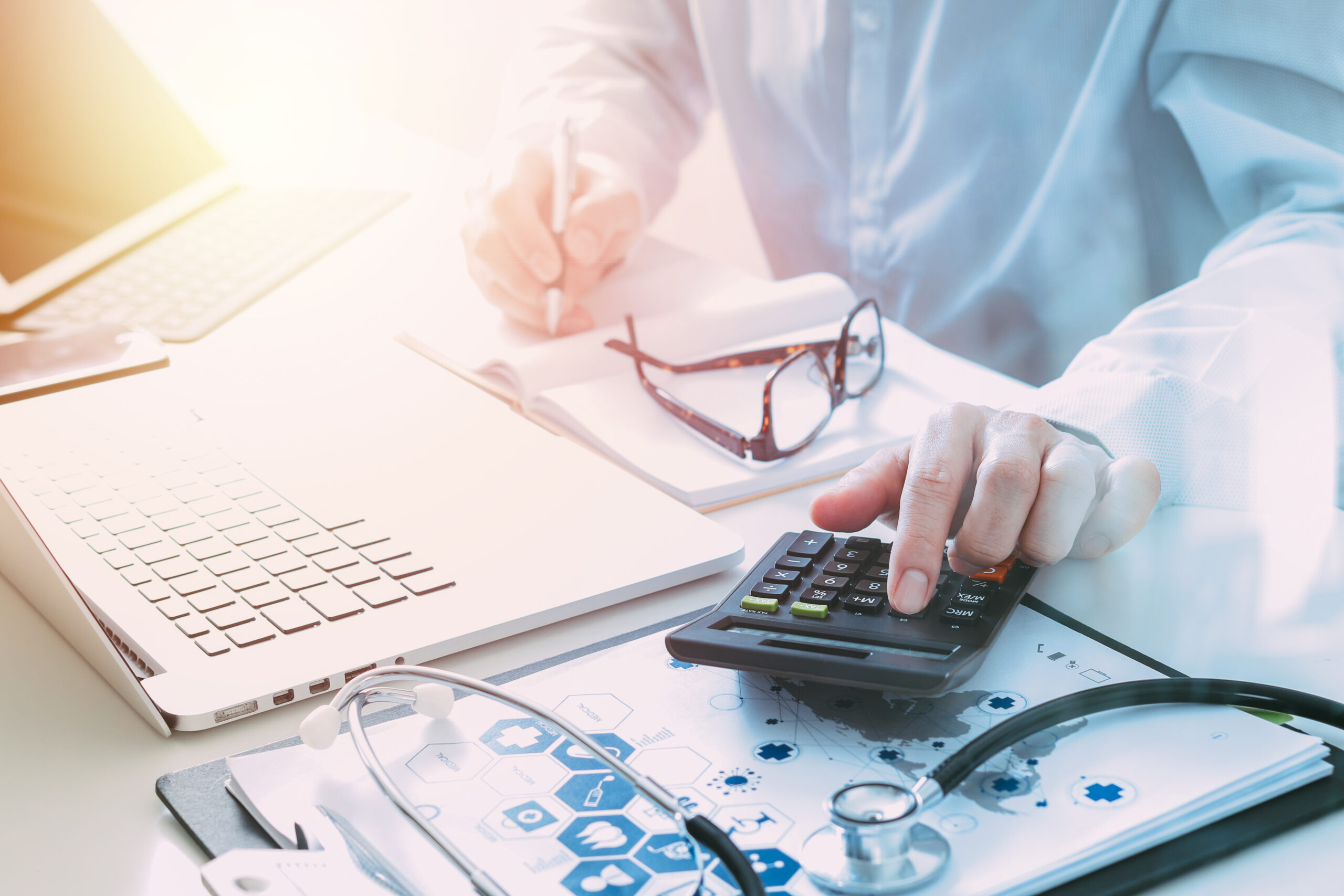 "Kaufman Hall predicts hospital operating margins will fall 80% below pre-pandemic levels by the end of 2021. Projecting cash flow always has been a challenge, but now that hospitals are operating on extremely tight margins, access to accurate projections is critical."
Ms. Allen points to a challenge that is not uncommon for hospitals when dealing with financials. Fortunately, the pandemic has forced hospitals to take a good look at internal operations to identify areas of inefficiencies and find innovative solutions like technology, or making some of the workforce permanently remote:
"Just as businesses and organizations around the country were starting to bring their workforce back to the office, the Delta variant of COVID-19 has caused many to change their plans. It's estimated that 75% of health systems and large hospitals will restructure revenue cycle operations because of COVID-19, with many adding more work-from-home positions.

"Forward-thinking organizations need to start exploring ways to leverage revenue cycle management technology that allows more employees to work from home, while supporting productivity and compliance.

"By taking advantage of advancements in software and technology to automate revenue cycle functions and processes, healthcare organizations can create working environments that keep employees safe and create higher levels of employee satisfaction while strengthening productivity and, ultimately, revenue."
As we face the more transmissible Omicron variant, these adaptations made by hospitals are proving their worth.
Alpha Health released results of a national survey designed to assess the impact of COVID-19 on revenue cycle operations at health systems and hospitals across the U.S. in 2020, as the pandemic took hold.
The survey was fielded between May 19, 2020 and June 22, 2020 among 587 chief financial officers and revenue cycle leaders at hospitals and health systems across the United States. The survey has a confidence level of 95 percent with a margin of error of plus or minus 5 percent.

"COVID-19 has placed healthcare organizations under tremendous financial pressure, driving a need for increased efficiency and cost restructuring. At the same time, revenue cycle teams are facing unpredictable and volatile workloads," said Malinka Walaliyadde, co-founder and CEO of Alpha Health. "These dynamics are leading more organizations to adopt work-from-home practices permanently and to embrace automation to make their revenue cycle operations more resilient and flexible."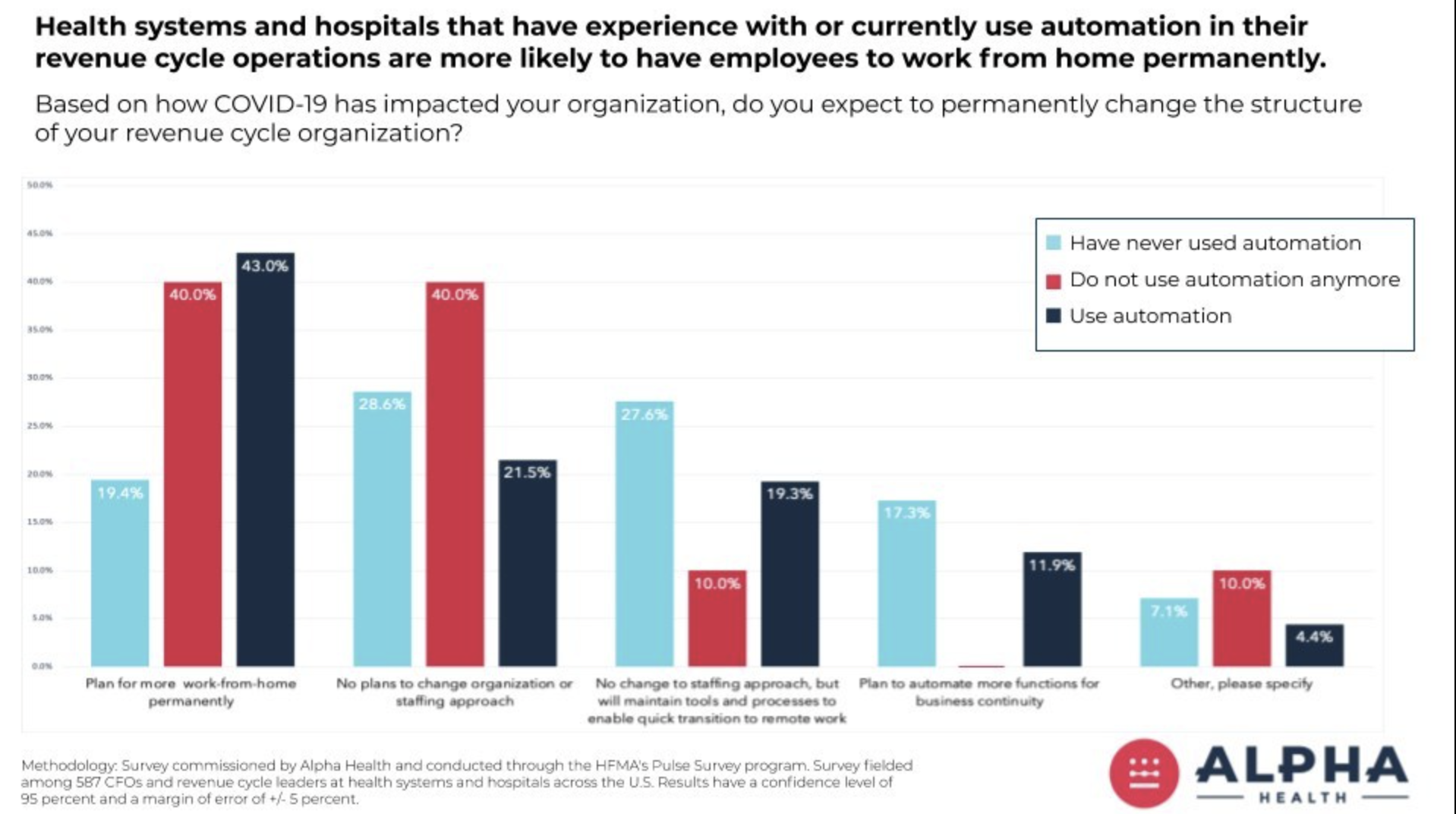 The key issue identified in the survey is that while there is a clear movement towards more remote work (33%), only 14% of respondents planned to automate more functions for business continuity.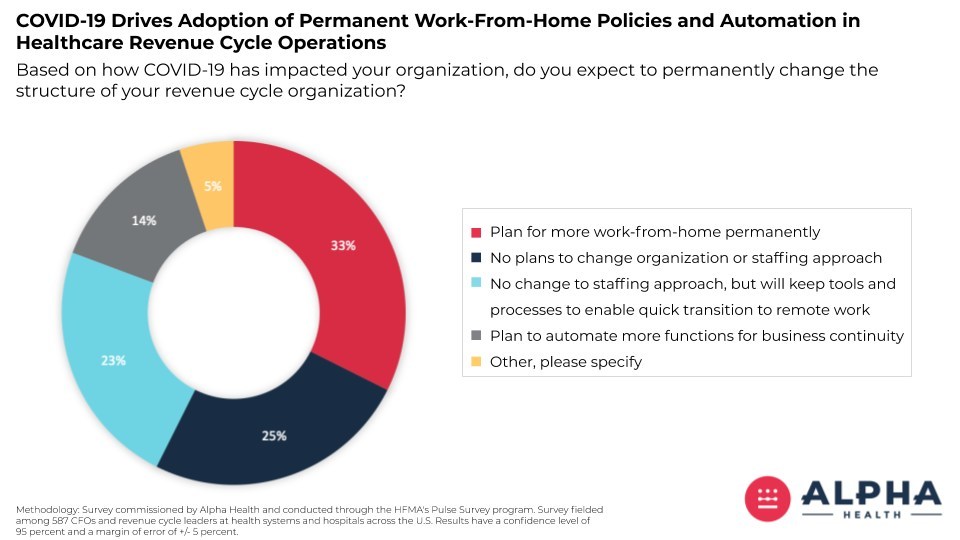 Will Hospital Operating Margins Hit the Goal of 80%?
The answer to this question hinges on the two factors discussed above. It will take some time for the data to be gathered and analysed; in the meantime, healthcare leaders and executives need to continue to take a deeper look into their operations and adopting new technologies like AI and machine learning to help automate processes.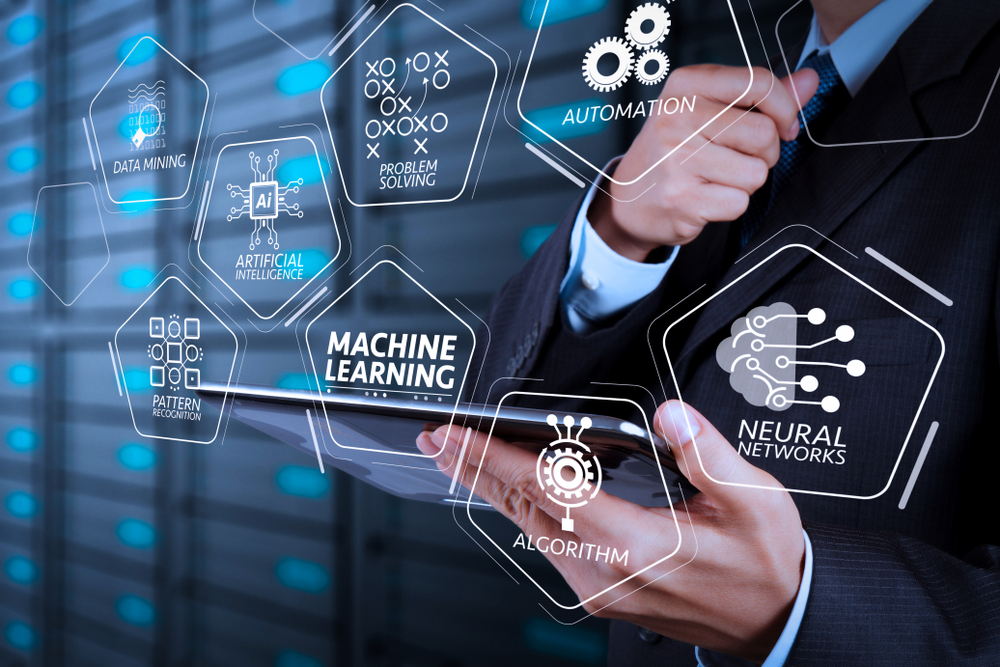 As noted on our Modernizing RCM with AI blog, the seven predictions for healthcare for 2022 indeed call for more automation. Colin Banas, M.D., chief medical officer at DrFirst, notes that COVID-19 has limited the technology resources available, and has forced providers to focus on "lightweight" initiatives. However, the pandemic -- which forced a large portion operations to remote work environments -- has also brought to light the need for automation, particularly in revenue cycle.
Limited resources, manual tasks, a labor shortage and lack of standardization in the revenue cycle can be improved with automation.
Cleansing and validating data is necessary before automation can happen.
Automation can add immediate value by triaging tasks.
Robotic process automation automates manual tasks quickly and efficiently.
Applying machine learning and artificial intelligence to the revenue cycle promises to accelerate automation.
So, while we are unable to definitively say whether or not the 80% goal was achieved, there is a clear path ahead for the healthcare industry.