Gel Ink Pens — Important Tool, But Not Enough to Stop Check Fraud
Mail theft is on the rise, including theft from mail carriers
Thieves are looking for checks that they can "wash" and cash
The kind of pen used can deter check washing
Every time you check your favorite source for news -- both locally and nationally -- it is inevitable that you will run across numerous articles and stories about victims of stolen checks and check fraud. Unfortunately, it seems that there is nowhere in the USA that is safe from criminals targeting mail carriers and mailboxes -- from Hawaii to Maine.
Two stories from Wisconsin dealing with mail theft and check fraud have hit home for us, as Joe Gregory, Chief Strategy Officer here at OrboGraph, was born and raised in Wausau, WI. The first story details an organized group stealing from blue boxes using "arrow" keys as well as robbing postal carriers; the other offers a rather simple way to prevent "check washing" often perpetrated on the checks stolen from the mail.
In Milwaukee, WISN-12 talked to a victim of check theft, following up on a video they broadcast a month earlier of a thief using an "arrow" key stolen from a letter carrier to take the mail from inside a blue collection box -- a crime the postal police union said is "exploding" in Milwaukee.
WISN 12 News first reported Friday that eight men between 17 and 22 years old are now charged with robbing postal carriers, stealing mail, and then chemically erasing the pen ink from the stolen checks so they can be written out to other people and cashed.
This is, of course, the process called "washing."
"They had whitewashed it and put a different dollar amount in there and made my account overdrawn, increased it by a huge amount," victim Darryl Johnson said Monday.

He shared an image of the altered check, made out for $6,918, to someone with the same last name as one of the suspects.

A closer inspection shows the faint pen ink underneath that was removed to, in essence, re-write the check and alter the amount as well.

"It's sad because it's impacting people's lives, and it's really taking them, their credit in the wrong direction because they'll be late on their payments," Johnson said.
Gel Pens are Effective Against Check Washing...But It's Not Enough
Meanwhile, northward in Wausau, Wisconsin, a WSAW-7 consumer alert offers a simple way to make "washing more difficult or even impossible" -- gel pens.
If anyone in the community is writing out a personal check, consider using gel ink pens as they are much harder to remove and deter fraud when it comes to personal checks. Also consider bringing mail with personal checks directly into the post office and avoid using the USPS blue boxes.
Checkbook.org recommends using a pen with blue or black non-erasable gel ink, as "gel ink soaks into paper and is more difficult to remove than ballpoint-pen ink." Here are few to select from:
Even Amazon has gotten into the check fraud prevention game, as the first result when you Google "best pens to prevent check washing" comes up with Amazon's "Security Pens for Check Writing" section.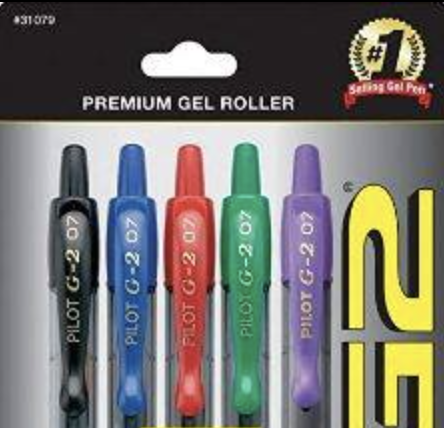 But, is writing with gel ink pens enough to prevent check fraud? Unfortunately, the answer is NO.
While fraudsters may not be able to wash the check, they are still able to create counterfeits rather easily with the information from the check. With software like Photoshop, the fraudster can easily recreate the check or manipulate the image of the check. Once completed, these counterfeit checks can be printed on a desktop printer and deposited via mRDC to a "drop account."
Check Fraud Detection Technology
Make no mistake, individuals and businesses SHOULD be using gel ink pens when writing checks. But, this is just one tool to stop fraudsters. Individuals and business should also follow the recommendation from the USPS to drop off envelopes containing checks at the post office directly.
Additionally, image forensic AI for check fraud detection has seen a recent advancement with the introduction of Writer Verification technology -- increasing banks capabilities to detect alterations through analyzers that detect differences in writing styles within checks.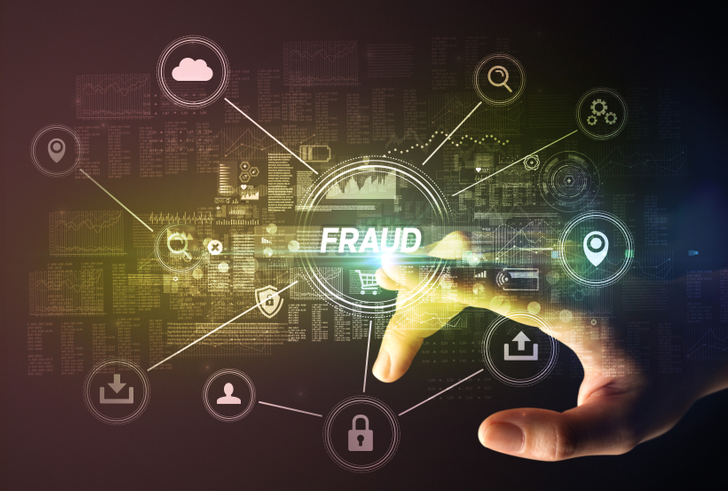 There is no single tool that can stop check fraud. It will take a collaborative effort from law enforcement stopping criminals from stealing checks; individuals securely writing checks; USPS securely delivering checks, and; banks -- ensuring check payments are legitimate via technology.