HIMSS TV Digital Check Up: Community Care Networks, AI and Blockchain Boost Value-Based Care
Bill Siwicki, feature editor for Healthcare IT News, spoke to Lynn Carroll, COO at HSBLOX, about the roles of blockchain, AI, and machine learning in value-based care. (For a refresher on the ins-and-outs of blockchain, click here.)
Mr. Carroll noted that "20% of people can represent 80% of expenses." Therefor, you try to understand where areas are within your population that you might be able to address in terms of chronic disease - things that will keep people in their home and manage their chronic disease.
How? Mr. Carroll cited blockchain in terms of "codified business rules that address different relationships among many stakeholders." He observed that there is a "many-to-many" sort of relationship, and there are really two types of transactions that occur -- financial transactions (movements of money), and data sharing.
AI and Blockchain -- An Enabling Technology
Blockchain, he says, is an "enabling technology." We've seen it summarized as a neutral network through which healthcare organizations, patients, and other key stakeholders can access accurate, timely information in real time.
Meanwhile, artificial intelligence works to simplify mass inputs to the specific material needed. As Carroll has noted on the HSBLOX website, the melding of artificial intelligence and machine learning with distributed ledger technology smart contracts will continue to push real-time capabilities throughout the healthcare ecosystem.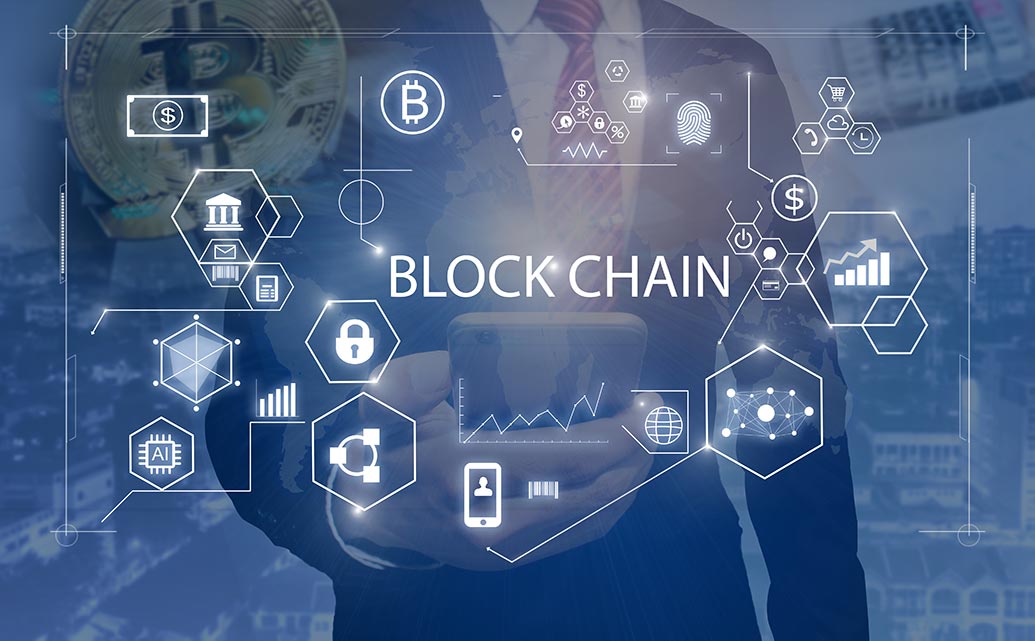 The new initiative from Aetna, Anthem, and the Cleveland Clinic is drawing even more attention because it involves such significant leaders in the field, evidencing a higher level of commitment to blockchain technologies. Other major companies like IBM and PNC Financial Services are also involved in the consortium Avaneer Health. Several insurance companies have become interested in how blockchain could be used to efficiently handle claims processing and payments between insurance companies and medical providers. It could also be used for these insurers to keep track of and communicate with their in-network providers.