Kaufman Hall Research Reports 75% of Providers Experience Rev Cycle Issues
As the world continues to battle COVID-19, hospitals and healthcare systems are understandably under more pressure than any other type of organization. They not only struggle with the issues of staffing shortages, supply chain, and declines in revenue, but also need to treat the onslaught of those getting sick from the virus.
Kaufman Hall management consulting recently released their report entitled 2021 State of Healthcare Performance Improvement Report: COVID Creates a Challenging Environment (click here to download). The report takes a look at many of the struggles that hospitals are facing, along with providing actionable items for hospitals and healthcare systems to consider to ensure that they are able to weather the storm and changes ahead.
This report was based on responses from 73 hospital and health system leaders across the country; most respondents are in executive (52%) or finance (29%) positions. Several respondents also volunteered to be interviewed; their observations and insights are included throughout the report.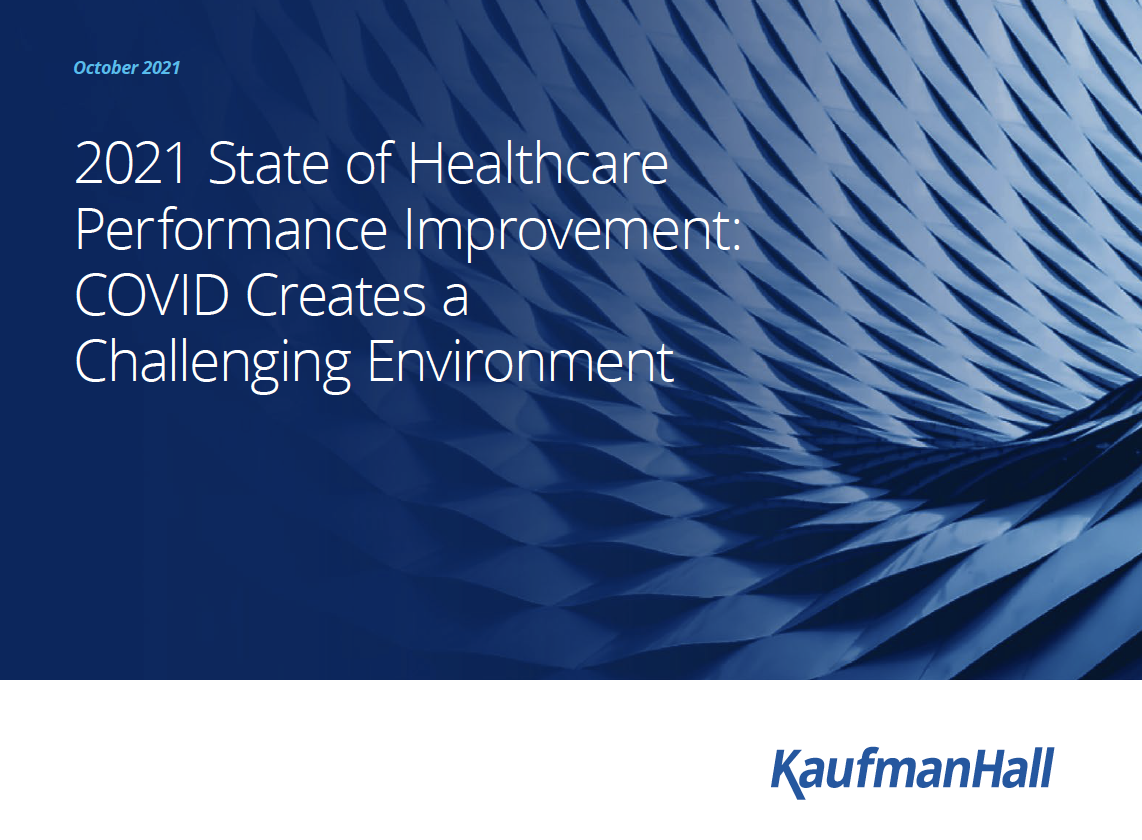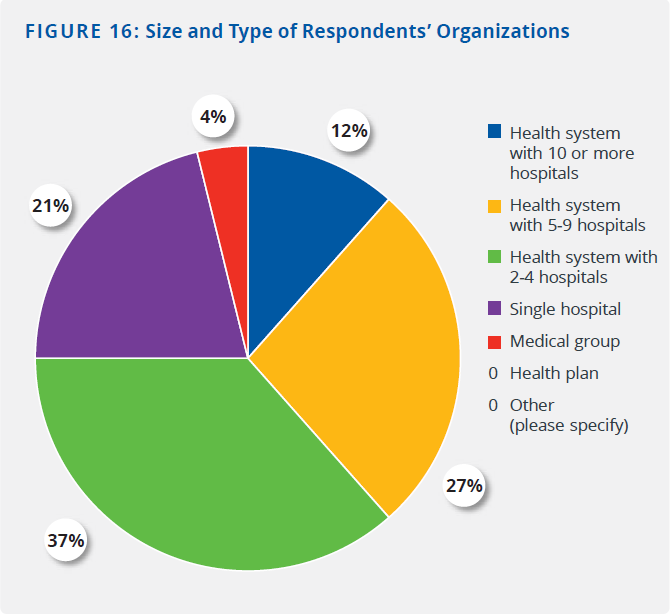 Highlights from the Report
The comprehensive report incorporates a look at many different challenges, including the increase of volume of patients, declining revenues, workforce issues, and supply chain tie-ups. Here are a few of the highlights from the report:
100% of survey respondents face issues with clinical staff, including burnout, difficulty filling vacancies, wage inflation, and high turnover rates.
99% have experienced challenges in supply procurement, including shortages of key items and significant price increases.
92% are having difficulties attracting and retaining support staff, and almost 90% have increased base salaries.
54% identify a "pain point" at an investment (or subsidy) per physician of $250,000 or less. The average investment per physician at the end of Q2 2021 was $232,583.
23% say that the ratio of administrative staff working remotely is likely to return to pre-pandemic levels. 66% said the ratio will remain at levels reached during the pandemic, and 11% said the percentage of staff working remotely will continue to increase.
22% have seen pediatric services return to pre-pandemic levels, while 16% say pediatric volumes remain below 75% of pre-pandemic levels. Cardiology and cardiovascular services have seen the most significant rebound, but even here, just 44% of respondents have seen a return to pre-pandemic levels.
One of their most significant findings is that 75% of organizations responding to the survey have experienced adverse revenue cycle impacts during the pandemic, including a higher percentage of Medicaid patients and increased rates of denial.

  2021 Kaufman, Hall & Associates, LLC.
The most common impact is an increased percentage of Medicaid patients, followed closely by an increased rate of denials, a lower percentage of commercially insured patients, and an increase in bad debt and uncompensated care.
In addition to the issues with revenue cycle seen above, the report also notes that hospitals and health systems are struggling with recruiting and retaining their workforce (92%). This puts even more pressure on revenue cycle, particularly those entities that continue to handle the entire revenue cycle internally, as this delays payments needed to continue effective operation.
Responding to the Challenge
The report provides four actionable items specifically for revenue cycle:
In addition to the four actionable items above, the report also recommends that hospital and health systems look towards "technology to automate processes and streamline operations," which is a strategy that many in the industry have already deployed.
When we look at all the actionable items as a whole, these issues can be solved by partnering with industry vendors that provide technological solutions designed to alleviate pressure on hospitals and health system staff, freeing them to focus on other tasks.
With revenue cycle, there are many manual tasks, such as processing paper-based remits and EOBs/EOPs, that can be outsourced to a trusted vendor like OrboGraph --  with 10+ years of industry experience as well as a proven track record of innovation.
By leveraging a technology vendor rather than a BPO that is experiencing the same labor shortage, hospitals and healthcare systems receive the added benefits of business continuity (important should the coronavirus continues to mutate) as well as accurate data and payments to reduce the number of denials.