OrboGraph's OrbNet AI Boosts Lockbox Accuracy to 98% For TMR
About Technology Management Resources, Inc.
For more than 30 years, Technology Management Resources (TMR) has been developing and supporting lockbox payment processing solutions for community and regional banks and their business banking clients. TMR's CITATION™ i-Remit lockbox solution automates remittance processing with integrated reporting of payments from all transaction types – check, ACH, and online. The cloud-based solution allows operation from any location with 3 deployment options: fully in-house; outsourced to TMR's processing center with 5 capture sites; and TMR's unique hybrid model – the bank scans and TMR handles all processing.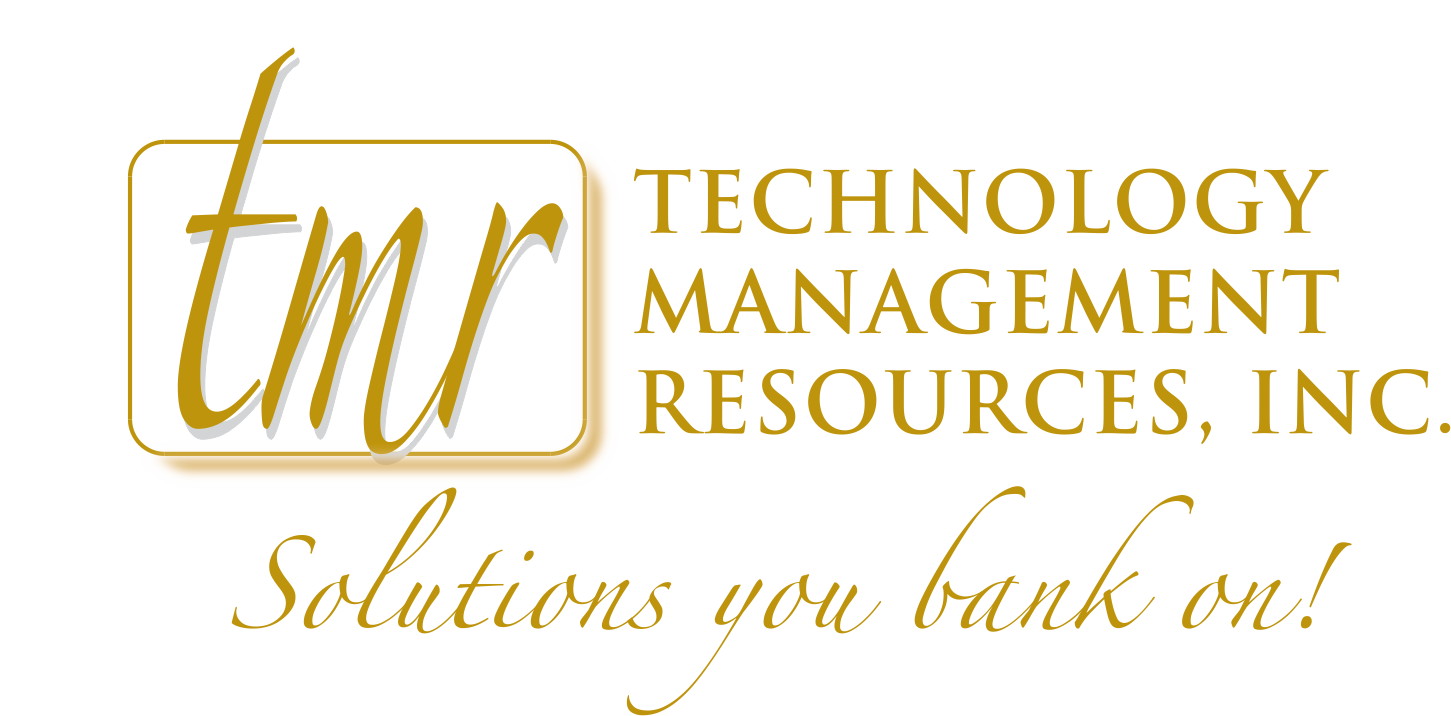 Challenge: Improving Automation and Accuracy
From the first generation of CITATION™, an ongoing commitment to improvement has expanded CITATION™ i-Remit's capacity to scale to absorb additional transaction volume without incremental increases in staffing.
Using only high-score results of ICR/OCR technology for CAR/LAR recognition, CITATION™ i-Remit attained recognition match rates of 83.7%. To ensure accuracy, a full MICR match process was run and revealed a mismatch rate of 18%. To further improve accuracy and reduce mismatch rates, TMR teamed with OrboGraph to apply AI technology.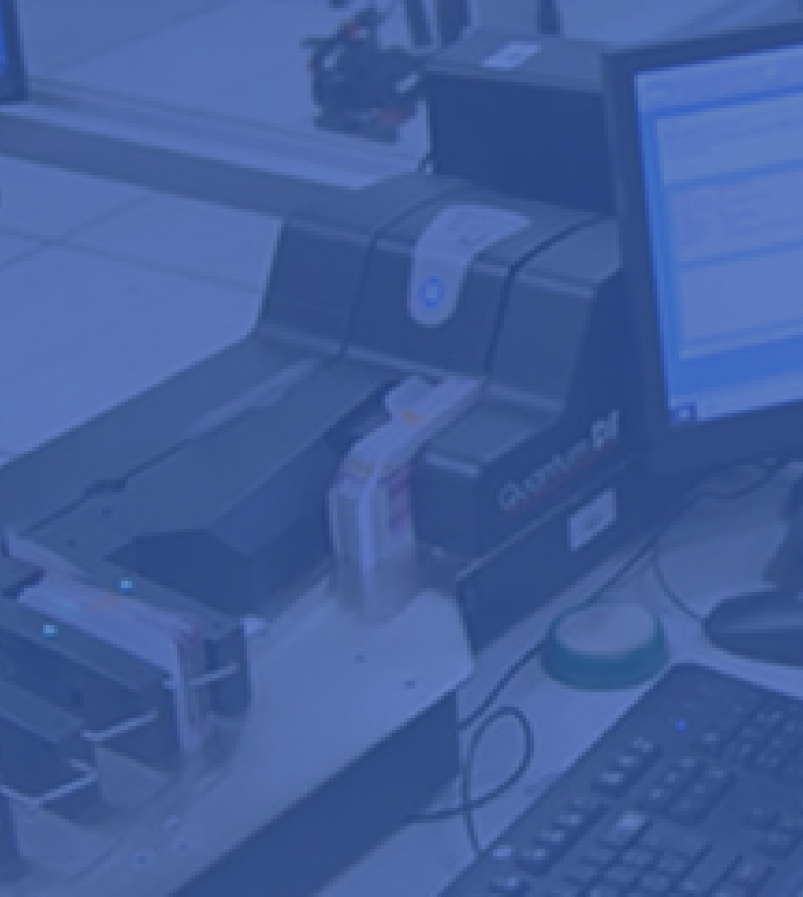 TMR CITATION™ i-Remit with OrbNet AI Testing
TMR and OrboGraph have been partners for over seven years, forming a strategic alliance for medical lockbox processing. TMR deployed OrboGraph's OrbNet AI technology to electronify explanation of benefits (EOB) for streamlined payments processing and correspondence letter processing.
TMR leveraged the OrbNet AI Innovation Lab to validate initial check recognition rates and deployed Anywhere Recognition in their AWS cloud platform for improved automation and accuracy.
Results: Increase in Workflow Automation Accuracy
By deploying the Anywhere Recognition Module with OrbNet AI, TMR saw a major performance lift, resulting in an increase in accuracy and enabling TMR to streamline labor allocation.
Automated "kill rates" for balanced transactions have increased from 92.4% to 96.14% (Based on 98% read rates)

Improvement resulted in a 77% reduction in manual data entry

Balancing functions have seen reductions due to improved accuracy levels
Reduced MICR Line Mismatch from 18.33% to 3.48% (improvement of 81%)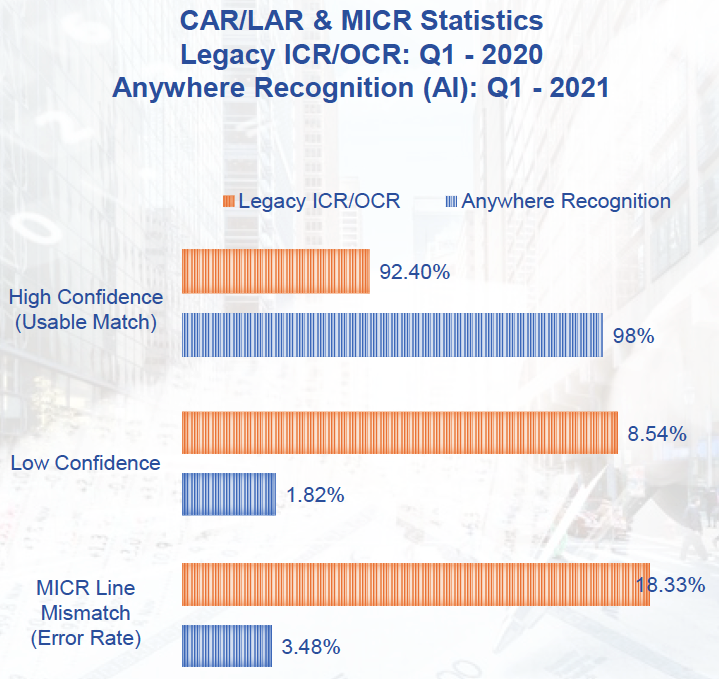 TMR continues its ongoing enhancement of CITATION™ i-Remit's capabilities with implementation of other OrboAnywhere modules including Anywhere Validate and Anywhere Payee.
The TMR and OrboGraph Partnership
As we have touched upon in the past, financial institutions do not have to go at it alone. Partnering with the right technology vendors enables banks of all sizes to leverage the latest technologies, without dealing with the issues that come with developing and maintaining the technology internally.
"The partnership with OrboGraph has been exceptional, resulting in a mutually beneficial relationship. TMR has seen incremental client growth, new products, and additional business partnerships result from the OrboGraph relationship.

"At TMR we continually test and incorporate technology enhancements in our CITATION™ i-Remit lockbox solution. Anywhere Recognition with OrbNet AI is a very impressive advance in recognition technology. Its recognition rates and accuracy are "best in class." The addition of the OrboAnywhere platform to CITATION™ i-Remit is an important contribution to our goal of providing community and regional banks with the most capable lockbox solution available from any provider."

- Norman Picard, President of Technology Management Resources, Inc.