Remote Deposit Capture Spikes During Pandemic
RemoteDepositCapture.com had a hunch that the Covid-19 pandemic would lead to an increase in RDC deposits (Mobile Deposit, Desktop, ATM, etc.). So, in late February, they started polling the industry, asking the following question:
For Financial Institutions: What has been the rate of growth or decline in your mobile deposit volume over the past year?
Their findings?
Not only did the results indeed show some dramatic increases in Mobile Deposit usage, it also showed there may be some financial institutions who are not making the most of this technology and the opportunity to serve their clients in this time of crisis.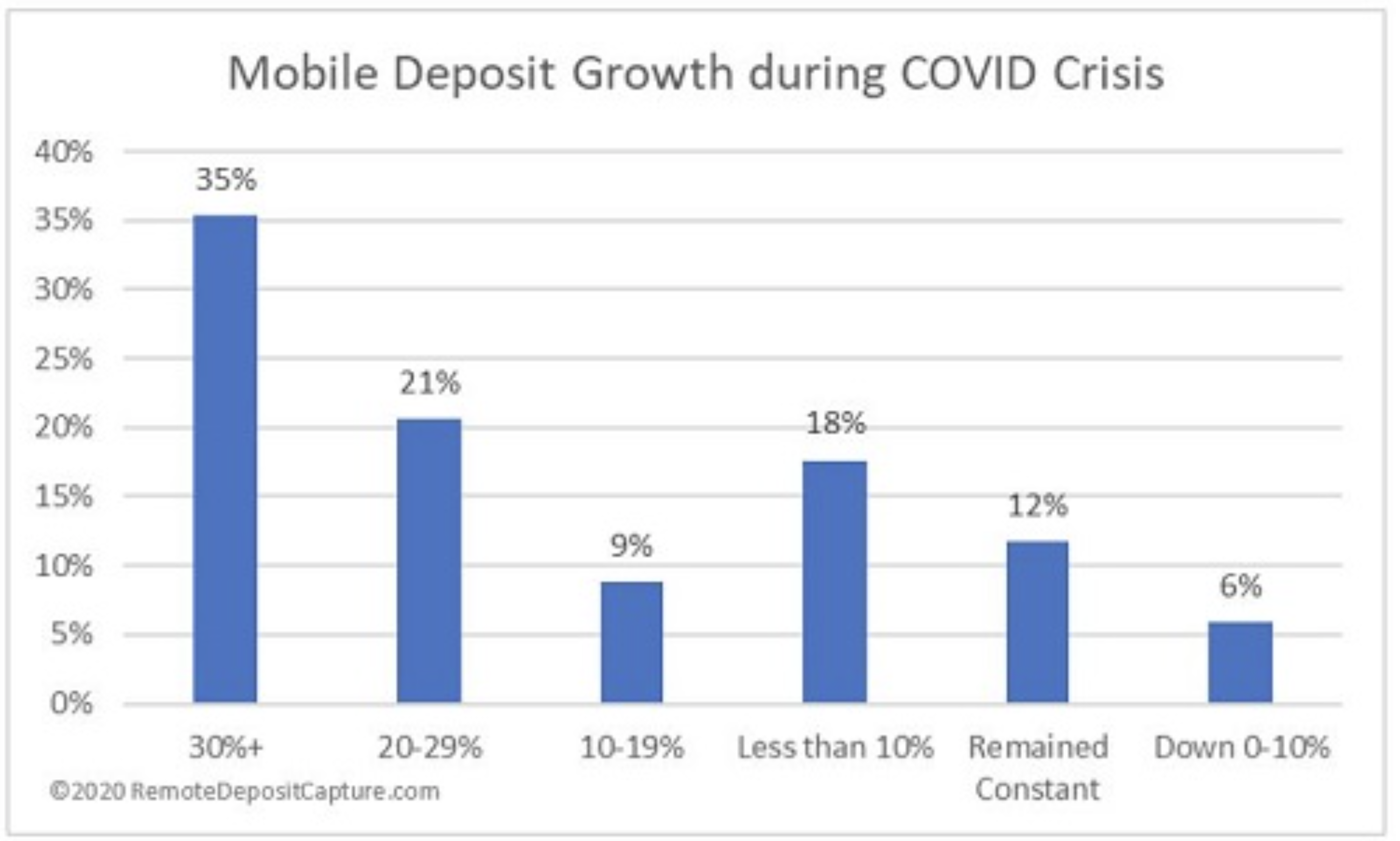 Insights from the data:
35% of respondents are seeing annual Mobile Deposit growth of over 30%.
56% of respondents are seeing annual growth of over 20%.
82% of respondents are seeing at least some growth in Mobile Deposit volumes.
12% of respondents are seeing no growth.
6% of respondents are seeing a decline in Mobile Deposit volumes vs. year-ago levels.
Despite being viewed as "old fashioned," both individual and business consumers are rooted in check usage. PaymentsJournal.com offers an insight into why checks "hang in there" in spite of myriad digital avenues now available:

Each business that holds onto its check process has a reason. Perhaps their AP team's veteran employees are more comfortable with the familiarity of checks. They may wish to preserve business relationships with suppliers that prefer checks. Some businesses are very likely interested in switching to electronic processes because check payments are expensive—but they hold back due to the perceived process upheaval.

These concerns aren't unfounded. They're built upon years—and generations—of business experience. So while plenty of news outlets claim that checks will phase out "soon," we should more realistically expect that they'll be incorporated into—not eradicated from—modern business practices. At least for now.
Still, RemoteDepositCapture.com notes that some financial institutions have actually recorded fewer RDC transactions. How can this be?
Here's a theory: If customers experience a greater need to deposit more items and a larger amount, but their financial institution is incapable or unwilling to meet those needs, those customers will find a different provider who can. A simple search on twitter tells this story over and over again. Depositors, frustrated by how their bank or credit union hasn't adapted to this new need, are switching.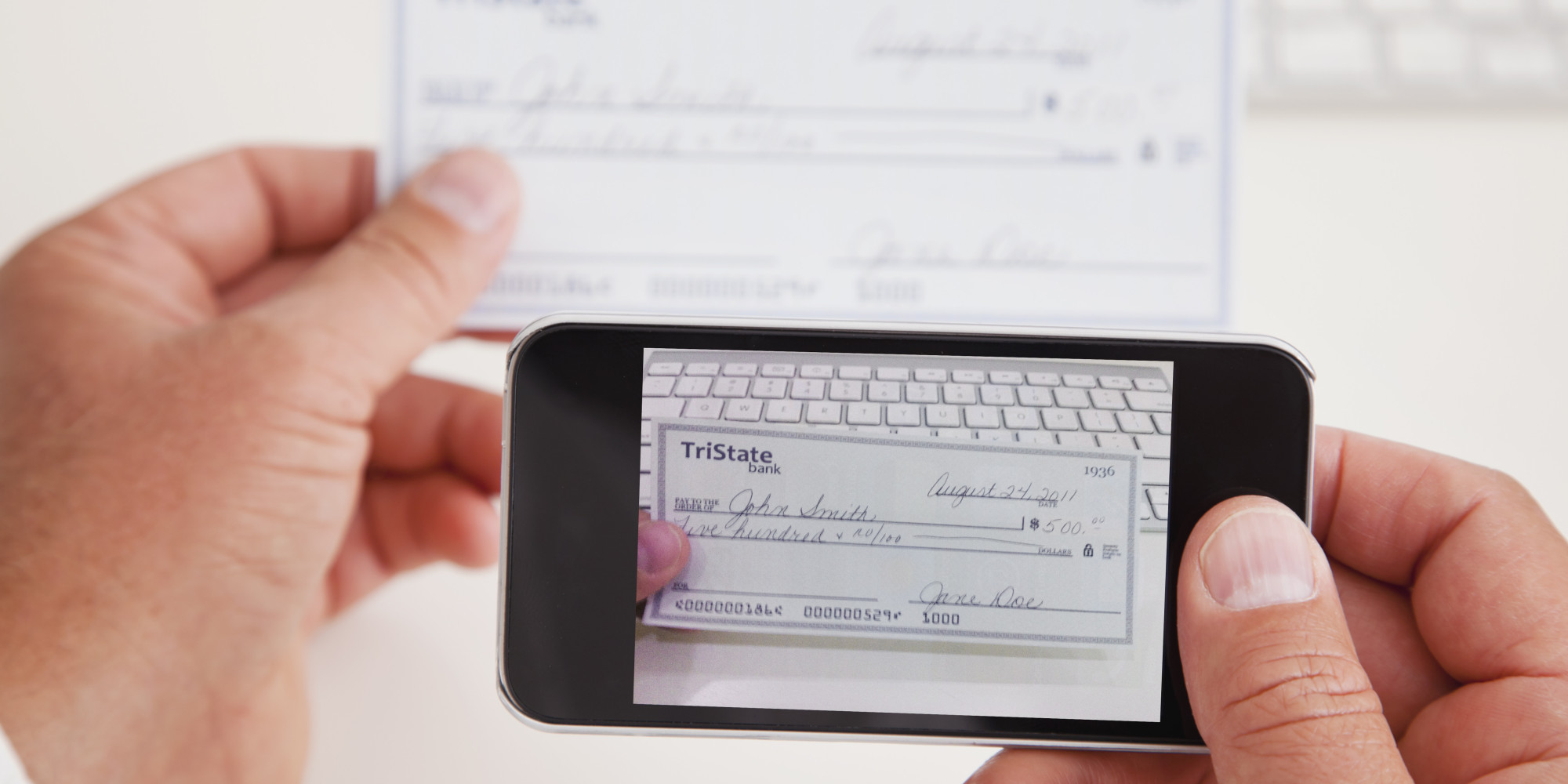 Needless to say, we agree with the conclusions of RemoteDepositCapture.com:
Financial Institutions who have been flexible with deposit and volume limits, have made an effort to make RDC services available to a larger percentage of their customer base, have been smart about using technology to manage risk, and who have worked with their service partners (think scanner fulfillment) to support a growing customer base have already seen higher volumes, more deposits and happier customers.
You can rest assured we will continue to strengthen the OrboAnywhere solution suite to support wider adoption of RDC via modules of Anywhere Recognition, Anywhere Validate, Anywhere Payee, Anywhere Positive Pay, Anywhere Fraud, and Anywhere Compliance.
---