A Deeper Dive into the 2022 AFP Digital Payments Survey
Recently, the Association of Financial Professionals -- in conjunction with JP Morgan -- released its 2022 AFP Digital Payments Survey. The survey was conducted to measure the adoption of digital payments in the US and Canada in light of recent global challenges.
In particular, the survey focuses on the shift from checks to digital alternatives. The survey was conducted in June 2022 and received 256 responses from AFP corporate practitioners and prospects. 178 of the responses came from corporate practitioners in the U.S. and Canada, and 78 responses came from treasury practitioners representing other countries.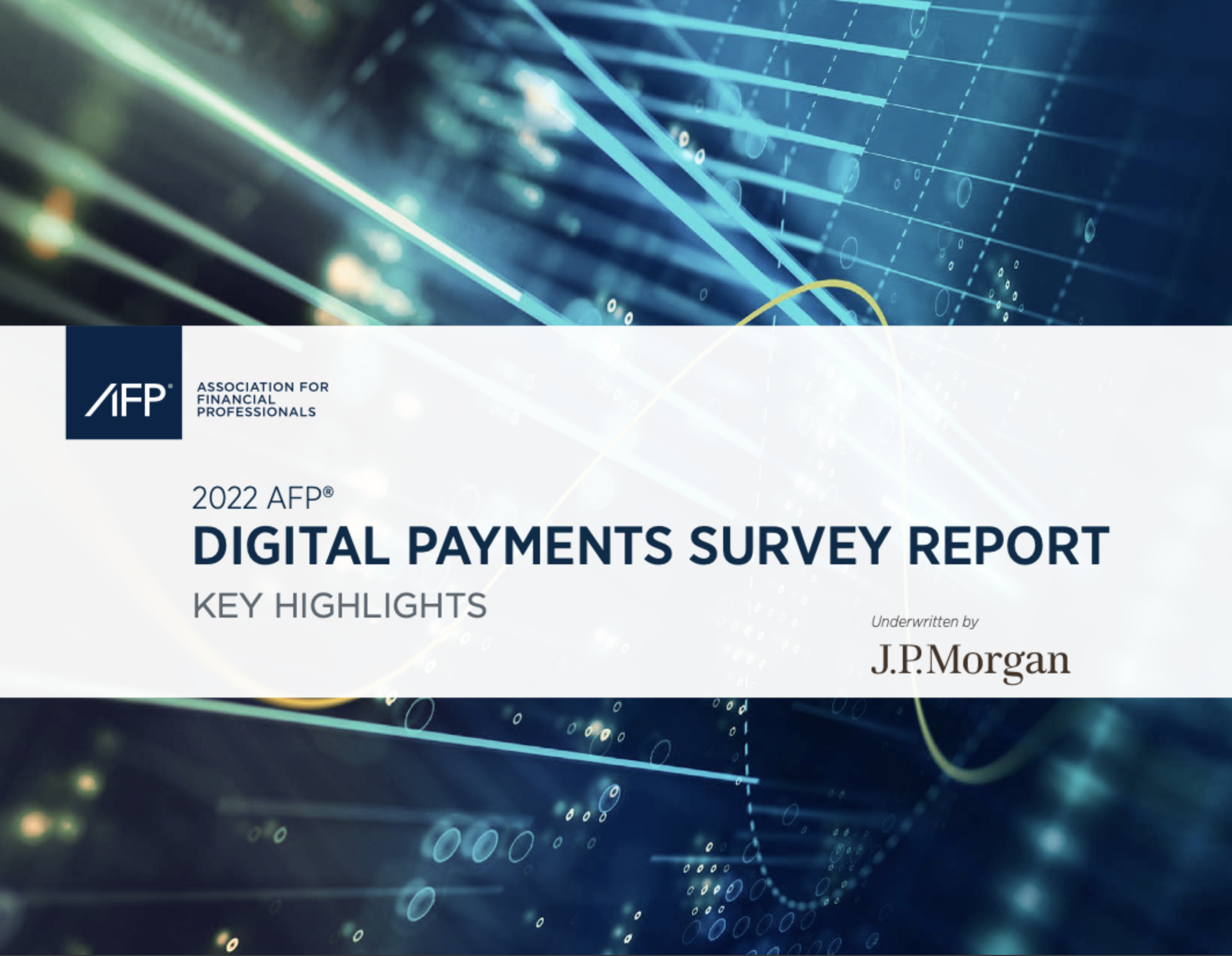 Check usage continues to decline for business-to-business (B2B) payments in U.S. and Canada (North America), falling to an all-time low of 33% since AFP began tracking this data in 2004, according to the 2022 AFP Digital Payments Survey, underwritten by J.P. Morgan.

B2B check payments have dropped 9 percentage points in North America since 2019. This is consistent with the steady deadline in check usage reported by organizations over the past two decades. Since 2004, check usage has fallen by over 40 percentage points.

Within North America, when paying major suppliers, the gap between paper and digital payments has widened to 13 percentage points, with 39 percent of organizations using ACH credits while 26 percent continue to use checks. This gap has increased by 11 percentage points since 2019, when the gap between ACH and checks was only two percentage points.
Checks Declining, But Still a Factor
Some highlights from the report:
Thirty-three percent of B2B payments in the U.S. and Canada continue to be made by check, a nine-point decline since 2019. Globally, payments made by check account for only 31 percent of B2B payments.
Thirty percent of organizations in the U.S. and Canada receive payments from their customers by checks. This is a 6-percentage point drop from the 36 percent reported in 2019.
The data runs counter to THE TREASURER'S GUIDE TO AR PAYMENT OPTIMIZATION, which revealed that 81% of businesses still pay other firms via paper checks, making it the most common B2B payment method, even amid companies' digitization efforts.
Automated clearing house (ACH) payments are used by just fewer than 64% of firms. Thus, about a third of businesses have not yet even adopted this most basic and long-tenured form of digital payment.

Credit and debit cards finish at a distant third in the race to escape the paper chase. Only 48.2% of firms use credit cards to make payments, and just 19.2% use debit cards.
While it is difficult for us to explain the discrepancy between the two sources, we can certainly examine the two different sets of respondents. While PYMTS.com does not disclose their methodology, AFP and JP Morgon do disclose that the data comes from 258 responses -- a limited data set when you take into account the total number of business across the US and the globe. While we do not discount the data collected, we must be cognizant that the dataset is just a drop in the ocean that is B2B payments.
Why Checks are Still a Major Player in B2B Payments
There are many reasons why companies continue to use checks as their preferred payment method. There are the companies that are comfortable with their current payments process and see no reason to make the change. There are companies that wish to keep a paper-trail of all payments for risk mitigation. And, of course, there are companies that enjoy the grace period that checks provide -- as they take a few days to deliver, along with the fund availability gap.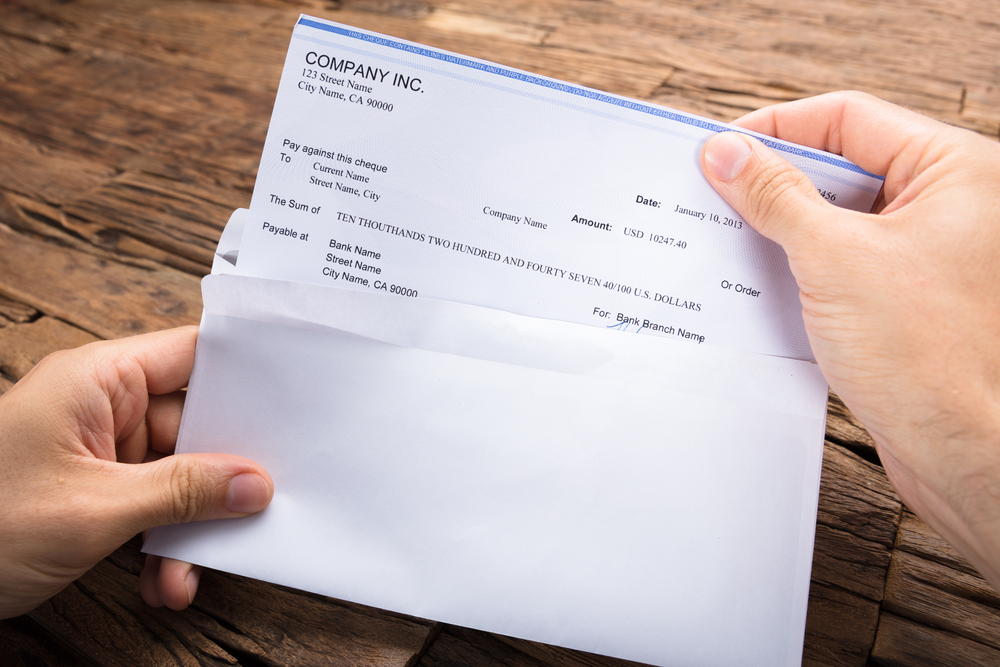 Whatever the reason, companies are comfortable with check payments, even as they adopt digital payments.
So, what does this mean for financial institutions?
It means that financial institutions need to continue their investments in technologies like AI and machine learning to automate the processing of checks. This will streamline and optimize the processing of check payments -- whether deposited via lockbox, digital channels like mRDC, or handed directly to a teller -- effectively lowering costs and increasing customer satisfaction.