FT Partners Research: Open Banking – Rearchitecting the Financial Landscape
In a recent OrboNation Blog article, we covered the need for key fintech players -- like banks and firms -- to continue to invest in modernizing their processes and payment methods. We noted that the need for automation has never been more pressing. Clients want quick, efficient solutions that enable them to do more with less. From lending decisions to payments risk management, only technology can provide the necessary support that businesses need.
One approach that banks and financial institutions are starting to pay attention to is Open Banking. Financial Technology Partners (aka "FT Partners") -- the only investment banking firm focused exclusively on the financial technology sector -- has made available their new in-depth, 250+ page industry research report, "Open Banking: Rearchitecting the Financial Landscape," and we heartily recommend that you download and read this information-packed document.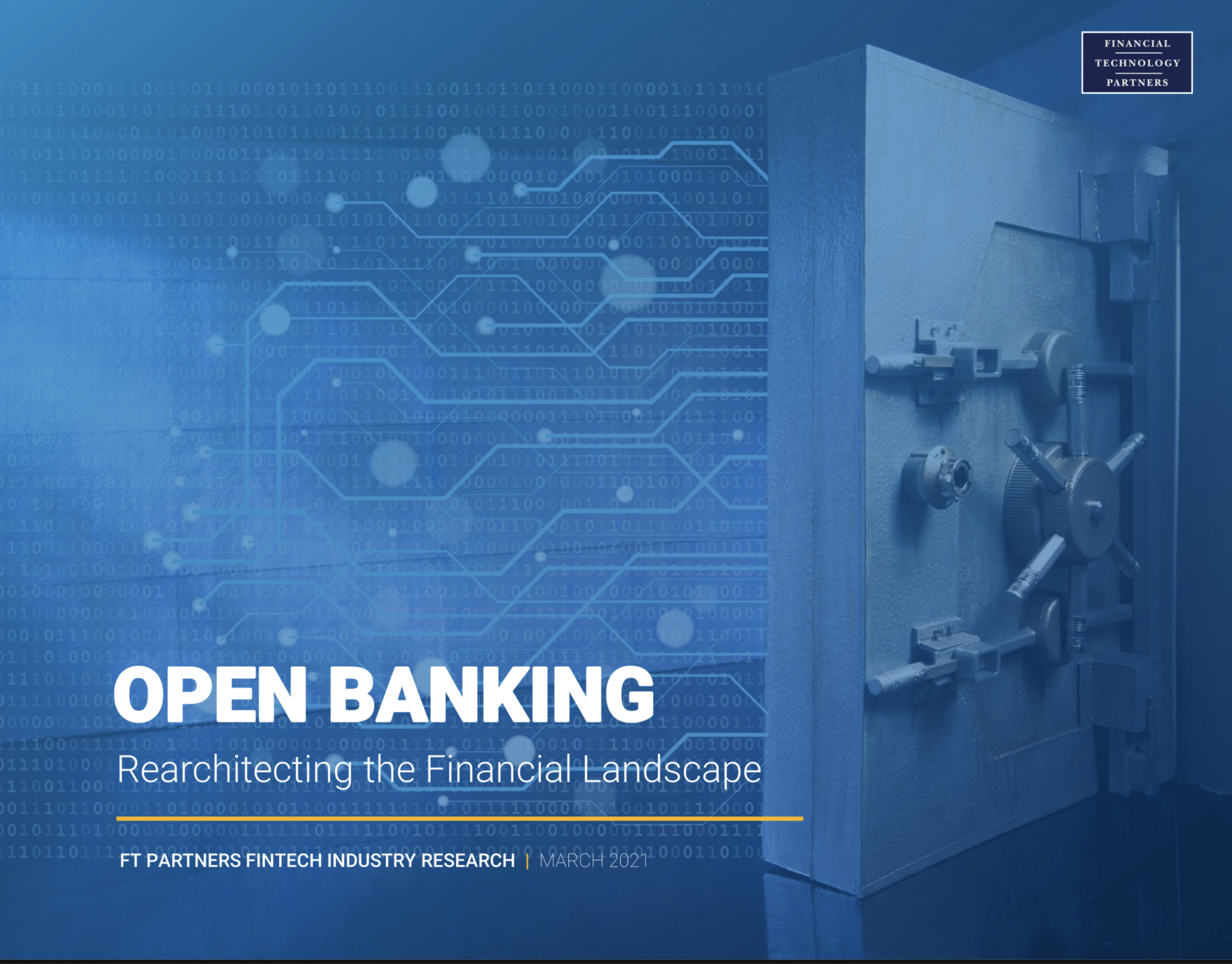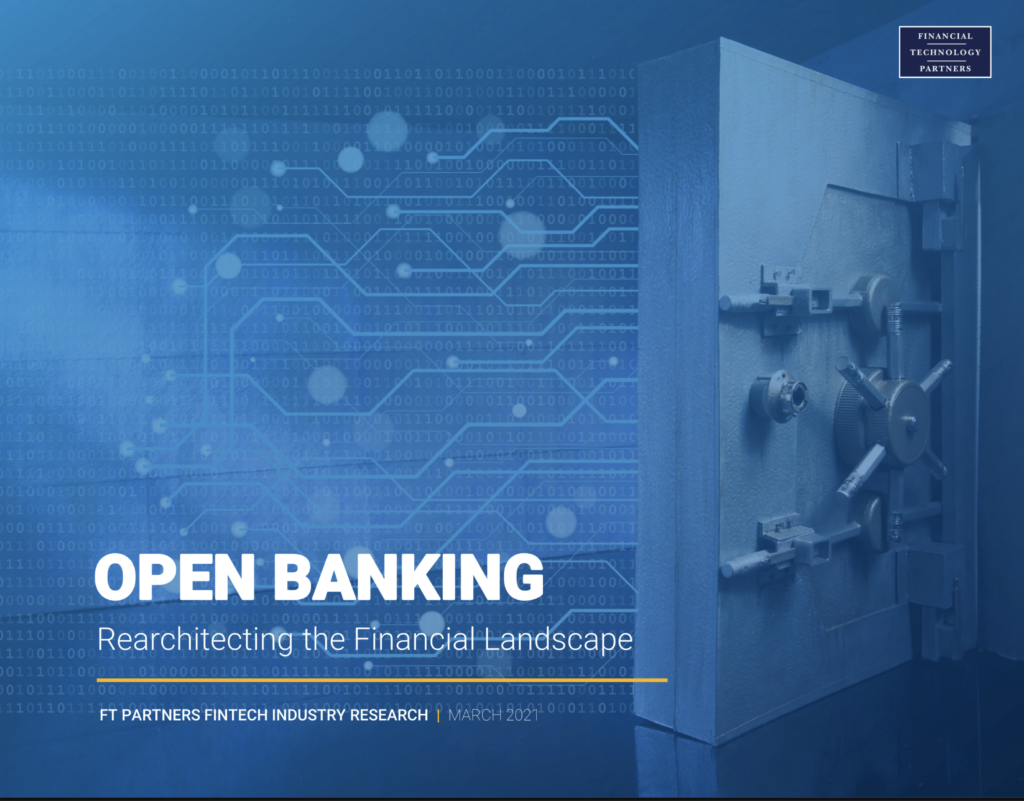 The proliferation of Open Banking standards could have a transformative impact on financial services in the coming years. Open Banking – a framework wherein banks open up their APIs and enable third parties to access customers' financial data in order to provide new services – provides greater transparency to consumers, while also lowering the barriers to entry for new players. This should encourage heightened levels of innovation and competition in financial services, while also enabling banks to partner with and provide services to FinTech companies, rather than competing directly with them. Open Banking principles have also enabled the rise of Embedded Finance, which empowers any company to offer financial products directly to their customers in their core platforms or apps. The concept of Embedded Finance extends well beyond banking and lending services, with use cases including embedded payments, insurance, and investment and brokerage products.
Key Discussion Topics of the Report
An overview of trends related to Open Banking, Banking-as-a-Service, and Embedded Finance globally
A detailed landscape of FinTech companies in the Open Banking and Embedded Finance space
Proprietary list of financing and M&A transactions in the space
Exclusive interviews with CEOs and executives from over 20 high-profile Open Banking-related companies
Detailed profiles of over 60 companies in the space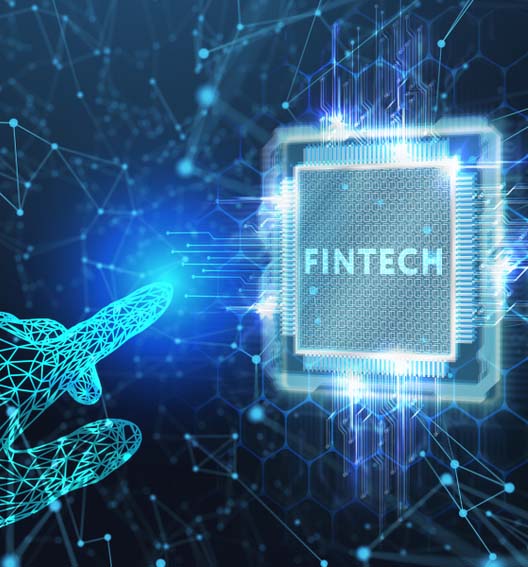 Open Banking allows financial institutions to provide greater transparency into consumers' finances, which can lead to improved customer satisfaction and retention
The initiative also enables banks to move into the Banking-as-a-Service space and provide services to FinTech companies and other emerging players, rather than competing directly with them
Open Banking has the potential to increase revenues and expand the customer reach for incumbent banks by creating more comprehensive offerings for consumers who want a more holistic view of their financial lives
The initiative could also establish revenue-sharing ecosystems whereby banks and third-party service providers work together to provide access to a wider variety of services, opening up new revenue streams for incumbents
To put the market opportunity in perspective, the market for Open Banking services globally is projected to grow at a CAGR of around 24% and reach over $43 billion by 2026, according to Allied Market Research estimates
Open APIs have also enabled the rise of Embedded Finance, which empowers any company to become a FinTech company by offering financial products directly to their customers in their core apps and platforms, typically via partnerships with financial institutions and tech-focused enablers
It's a comprehensive and forward-looking report, with a strong message that banks and financial institution must stay on the cutting edge of technology and leverage their fintech partners for innovation. This includes innovating current payment channels like checks, where new technologies like our OrbNet AI are redefining what is possible with 99%+ automation rate.
Remember, those that choose to "stand pat" with their current technologies will likely left behind.