Next 5 years in AI: Big Investment, Big Returns, Survey Says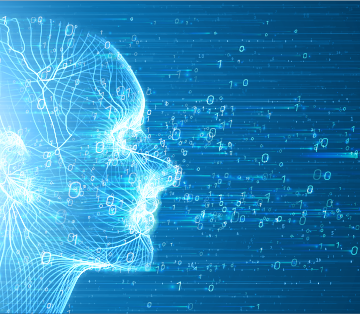 Via Becker's Hospital Review: OptumIQ Annual Survey on AI in Health Care reveals that, over the next five years, a healthcare organization will invest an average of $32.4 million on artificial intelligence.
According to Optum:
The inaugural OptumIQ Annual Survey on AI in Health Care indicates a tipping point in the adoption of AI in the industry, estimating an average investment of $32.4 million per organization over the next five years. Also among the survey's findings:
Health care leaders universally agree the greatest impact of AI investment will be on improving health care. Thirty-six percent expect AI will improve the patient experience; 33 percent anticipate AI will decrease per-capita cost of care; and 31 percent believe AI will improve health outcomes.

Most health care leaders believe AI can make care more affordable and accessible. Ninety-four percent of respondents agree that AI technology is the most reliable path toward equitable, accessible and affordable health care.

A positive ROI could be seen in as soon as four years. Employers (38 percent) and health plans (20 percent) expect ROI sooner – in three years or less – while hospital executives expect a longer wait of four to five years.

Many have plans, but progress is mixed across sectors. Three-quarters (75 percent) of health care organizations are actively implementing or have plans to execute an AI strategy. Forty-two percent of those organizations have a strategy but have not yet implemented it. Employers are furthest along, with 22 percent reporting their AI implementations are at a late stage, with nearly full deployment.

AI will make care more precise and faster. The top two benefits respondents expect to see from incorporating AI into their organizations are more accurate diagnosis and increased efficiency.
At our 2018 Conference in Nashville, TN, OrboGraph introduced its artificial intelligence and deep learning technologies. At the 2019 Healthcare and Check Payment Technology Conference, we will be revealing how we will operationalize these technologies to achieve unprecedented accuracy levels of electronification for healthcare payments.
---
This blog contains forward looking statements – for more information, click here.