Paper Checks: Why Individuals Still Use Them
Digital payments are all the rage -- convenient, quick, and accepted almost everywhere.
22% of respondents said they still write checks at least once a month. And surprisingly, of these respondents, the largest percentage belonged to those between the ages of 18 to 24 (28%). Paper checks might sound like a mildly antiquated concept, but they can still be used to fulfill specific needs now and into the near future.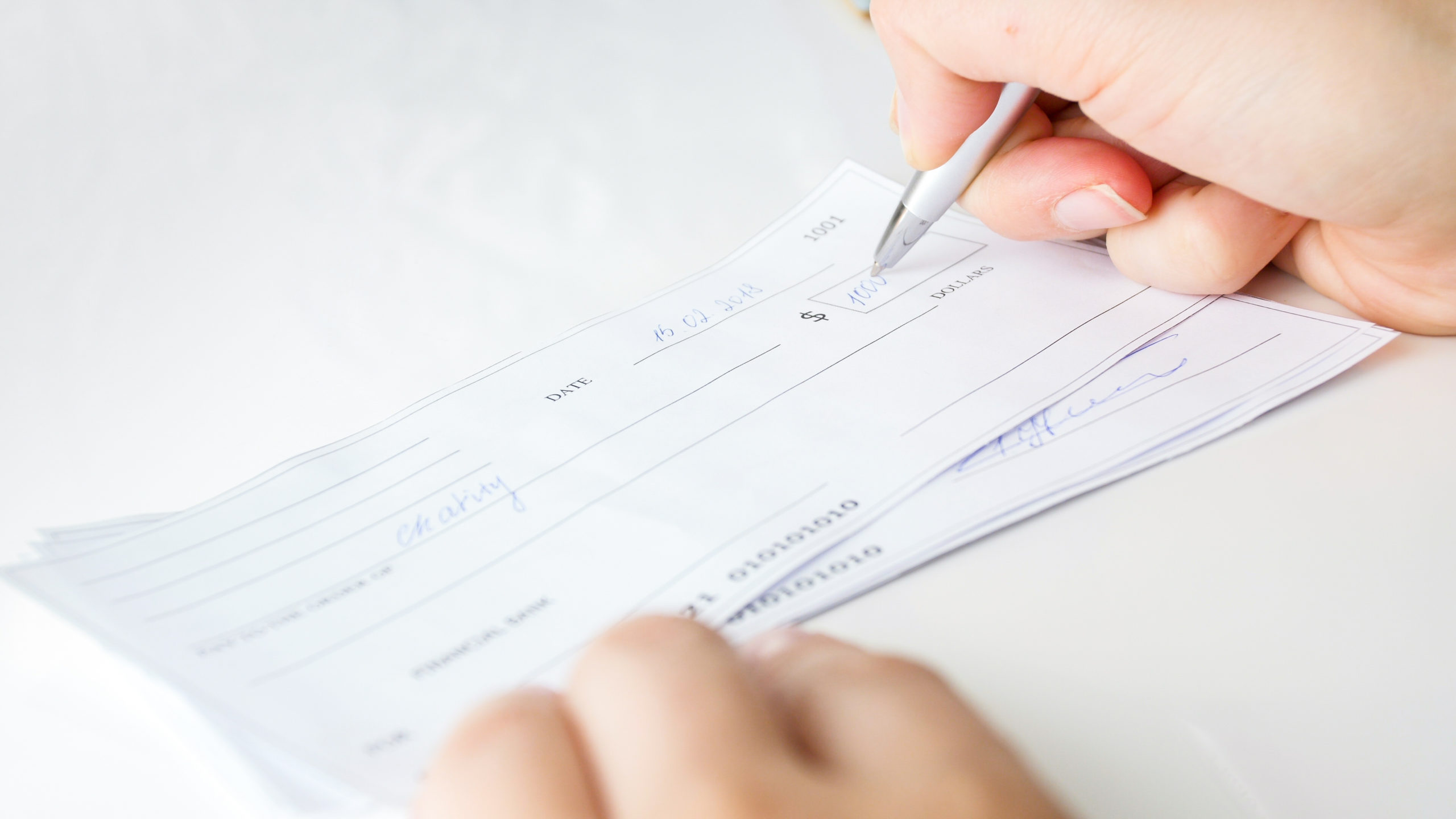 While there may be a sense that we're in an all-plastic and all-digital payment world, that is not the case. Desiree Kaul, CFP and associate advisor at MainStreet Financial Planning, reports that you can still use a physical check to make a payment for the following:
Hiring contractors. Kaul said contractors who work on your home generally accept only cash or physical checks for their services. Paying with a credit card, should you choose to do it, may mean paying additional convenience fees.
School fees. Families with school-aged children often need to pay for various activities throughout the course of the school year. Rather than send your child to school with cash that could be lost, Kaul said it may be easier to write a physical check for fees payable to the school.
Physical magazine subscriptions. If you still subscribe to physical magazines, Kaul said you may want to pay for these subscriptions via physical check. "If you use a credit card, some companies will autobill a credit card upon renewal whether you intended to renew or not," said Kaul.
Groceries. Yes, many grocery stores and retailers like Walmart will accept a physical check at checkout. Kaul said this can be especially helpful in circumstances where your debit or credit card has been lost or stolen. A physical check may act as its replacement for making payments until then.
In addition, we recently published a post that noted other reasons individuals write checks. This includes rent checks where, according to JPMorgan, 78% of renters are paying by check. Also, healthcare payments where more costs are being pushed towards the patient.
Let's review the benefits of using checks:
Noah Schwab, CFP at Stewardship Concepts Financial Services, said writing a physical check allows for easy record keeping of transactions and expenses.

As you write out a check, make sure to update your checkbook accordingly. As your memo, write down the date the check was written, to whom it was made out to, the check amount and the check number. Jotting down the check number is important for tracking purposes so you know when the check is cashed and which check it was in your account.
Adoption of Technology to Automate Payments
Simply put, checks will continue to play a major role in payments -- whether personal or business. Financial institutions need to ensure that they are investing in technologies that will automate the processing of paper checks.
This streamlines and optimizes check payment processing -- whether deposited via lockbox, digital channels like mRDC, or handed directly to a teller -- effectively lowering costs while increasing customer satisfaction.