Patients Are Searching for Healthcare Information From Multiple – and Multiplying – Sources. Are You Ready?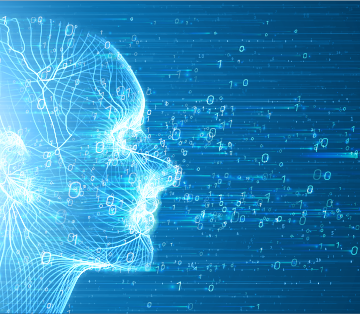 OrboGraph's development and deployment of our own Artificial Intelligence and Deep Learning technologies called OrbNetAI and this year's OrboGraph Technology Conference theme — 2019: The Year of AI and Modernization — make it clear that we are no strangers to the new frontiers opened up by Artificial Intelligence and Machine Learning technologies in our sector. And it's not just us.
EHR Intelligence is offering an informative white paper that explores that very subject as it relates to the wider issues of patient retention and the emerging "retail" nature of healthcare. Voice search and other AI-driven discovery services that are available to every single person with an Amazon account, Google access, or a good relationship with "Siri" on their iPhone are making it possible for consumers to do quick and simple research.
According to the EHR study, patients are using these AI-enriched query services — which, once again, are more and more readily accessible to mainstream, "non-tech" consumers, to:
Search for individual providers
Find information outside of health systems' websites
Expect online transactions
Look for a provider's insurance
Use multiple devices to find healthcare information
This is certainly an aspect of AI deployment that we as an industry will need to keep up with – – we are reaping great benefits from AI, but need to respond to the tool's effect on how patients "shop" for their healthcare.
---
This blog contains forward-looking statements. For more information, click here.