The Rise Of Quality Cycle Management and the Power of Automation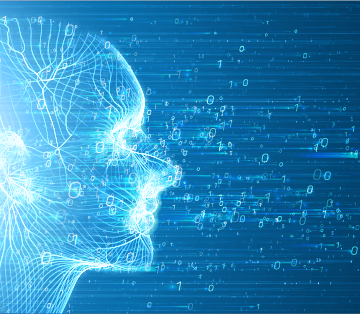 "Value-based care delivery" describes a healthcare system where payment is predicated on quality and health outcomes and not just services delivered.
From a clinical and care delivery standpoint, health systems are moving toward value-based care delivery. However, as Forbes reports, from a business and financial standpoint, enabling technology is still catching up.
Payment tied to quality, otherwise known as "value-based reimbursement" (VBR), is significantly different from the traditional healthcare reimbursement model, known as "fee for service" (FFS), in which payment is based exclusively on services delivered.

The current business process used to monitor FFS revenue is called "revenue cycle management" (RCM). It is a framework for tracking revenue from patients, but it's only applicable to the FFS model. The process breaks down when you include quality as part of the revenue equation, and this limitation extends to the IT systems designed to support RCM. A new process is required to track revenue in a value- and quality-based world. It's time to pay attention to the quality cycle.
Quality cycle management (QCM) is an emerging process that takes into account the quality component of reimbursement, so far absent from the FFS model. Delivering QCM within a health system requires "a mosaic of IT solutions, because delivering quality is not transactional — it's ongoing."
It requires population analysis, best-practice health improvement programs, care coordination and patient engagement. It's no longer about the service delivered. It's about whether the service was effective. Is the patient doing what they need to do? Are they showing positive or negative health trends? Are they scheduled for a lab test? Did they actually go to the lab for testing? Is the health system tracking quality performance? Are they improving specific quality measures tied to payment? Are they identifying poorly performing measures and the levers to improve them? Are they forecasting expected revenue based on population health?
As you can see, there are many components that need to be considered for QCM. Healthcare providers need to consider which components are only able to be accomplished with human intellect, and which are able to be automated through technology such as artificial intelligence. For the revenue cycle component, AI technology is already electronifying remittances, correspondence letters, and denial analytics to automate the payments process.
But not everything that can be automated, should be automated. We've heard the myths associated with automation and agree with Dr. Tashfeen Ekram, co-founder and chief medical officer of Luma Health:
In the end, automation doesn't replace personal engagement, it replaces zero engagement. It turns manual phone calls into automated texts and allows front office staff to focus additional outreach efforts on high-risk patients and provide a more personal and pleasant experience in the office. Physicians are able to tailor and connect with patients across a vastly higher rate of touchpoints, creating more personalized, and ultimately better, care.
---
This blog contains forward-looking statements. For more information, click here.