Epic, Cerner and Others Reveal Just How Their EHRs are Interoperable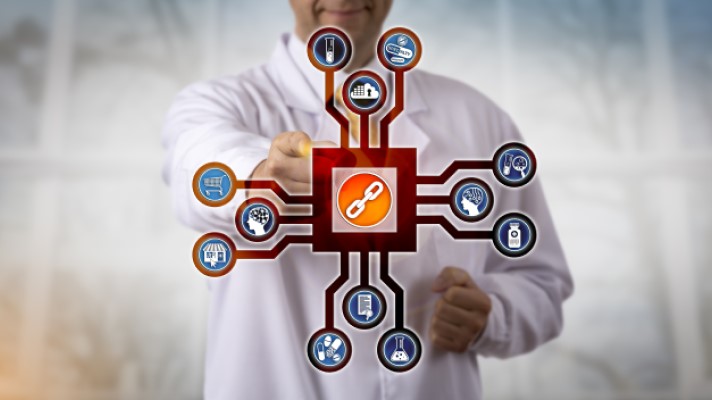 Healthcare IT News interviewed key interoperability executives from four high-profile EHR vendors – Cerner, DrChrono, eClinicalWorks, and Epic Systems – and discussed how they address system interoperability and overall health IT interoperability.
Epic, for instance, offers its Happy Together feature, which allows patients and providers to see data from multiple sources in a single, merged portal view. There is also the Working Together tool, allowing health systems to take actions like duplicate lab order checking, retrieving reference-quality images, scheduling, messaging, and searching across health systems, working as one.
Dave Fuhrman of Epic Systems describes another consumer-facing feature:
"Epic's Share Everywhere uses the patient portal, MyChart, where patients can view their own record and direct a temporary web view of their record summary to anyone in the world who has an internet connection."
Examples cited for Cerner, DrChrono, and EClinicalWorks follow a similar pattern: While interoperability between health systems is vital and of enormous value to medical professionals, the health consumer component is also addressed to a significant degree – – which is becoming more and more important in today's patient-as-consumer environment. We've seen earlier evidence that these health consumers will abandon a healthcare provider that provides a substandard digital interface/experience.
Kashif Rathore, Cerner's vice president of interoperability, stresses innovation and integration as the key to success:
"It's important to invest in EHRs that support healthcare innovation and integration using standards-based APIs that can support healthcare systems' workflow needs and select use-cases," he said. "Healthcare CIOs should invest in EHRs that invite collaboration with any system and do not force a single vendor approach that limits cross-venue collaboration. We use standards-based APIs to drive meaningful interoperability and enable external applications to be embedded in EHR workflows."
Revenue cycle needs to take a similar approach when it comes to healthcare payments and remittances. Although electronic EDI 835 and ACH files are utilized by multiple payments systems and essentially interoperable, checks, EOBs, and correspondence letters are not. This limits the utilization of data from this segment. What's the solution? Electronify these paper-originated remits and payments for a seamless process from HIS and practice management system posting, to correspondence letter processing and denial analytics.
---
This blog contains forward-looking statements. For more information, click here.