Federal Reserve Report: US Check Usage Exceeds Other Countries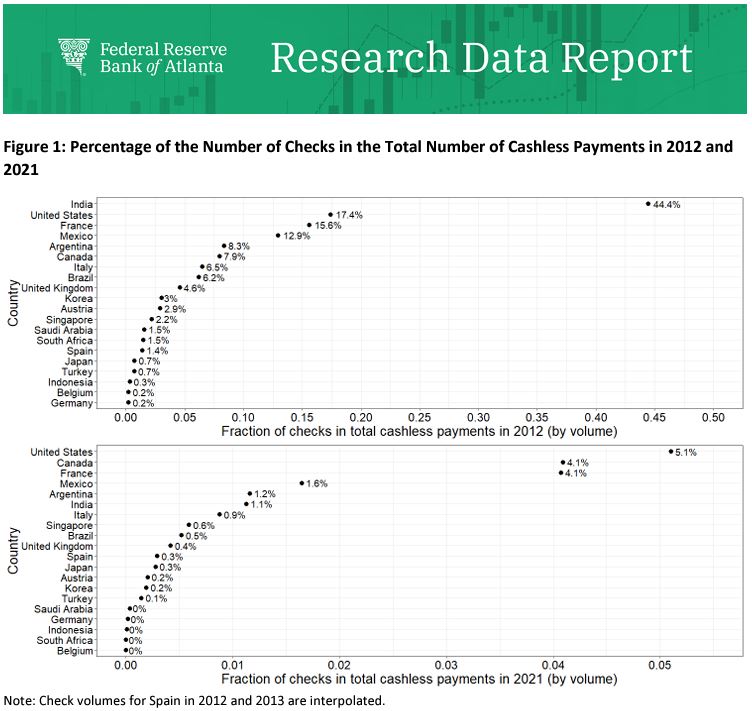 Source: BIS Redbook <stats.bis.org/statx/toc/CPMI.html>
The U.S. held the top position In 2021 for number of checks used for cashless payments at 5.1%, followed by Canada (4.1%), France (4.1%) and Mexico (1.6%). And, while we have seen a decline in check usage, 5.1% of cashless payments (slightly more than 1 in 20 payments) represents a significant segment. A major reason is that, despite a variety of digital payment channels available, PYMNTS.com reports that 81% of businesses still pay other firms via paper checks, making it the most common B2B payment method, even amid companies' digitization efforts.
We noted previously that the value of the check continues to rise. According to PYMNTS.com, the average dollar amount of checks went up during the same period—from $1,187 in 2011 to $2,395 in 2021. Additionally, a recent article from Alogent cited a December 2021 Federal Reserve report on non-cash payment methods revealing that checks accounted for nearly 23% of the total value of payments in 2020. This backs up data reported by the FED, where the total value of check payments is 19.6% in the US -- only trailing Canada and Singapore respectively.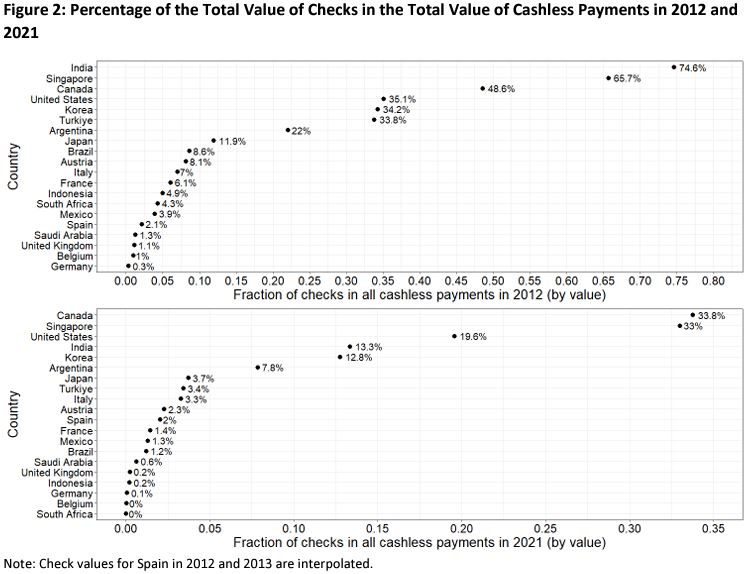 Source: BIS Redbook <stats.bis.org/statx/toc/CPMI.html>
Predictions of the demise of checks have already been proven, at best, premature. While the FED reports a -6.7% CAGR (compound annualized growth rate) for checks in 2021, it appears that the trend line is beginning to level off -- meaning that volume of checks is stabilizing.