Five Key Factors for Innovation Success in 2023
Innovation has become a critical component of business growth in the banking industry. Beyond creating the 'next big thing,' innovation includes the creation of value through new or existing products, services or processes. It should incrementally improve customer and employee experiences, back-office efficiency and revenue opportunities.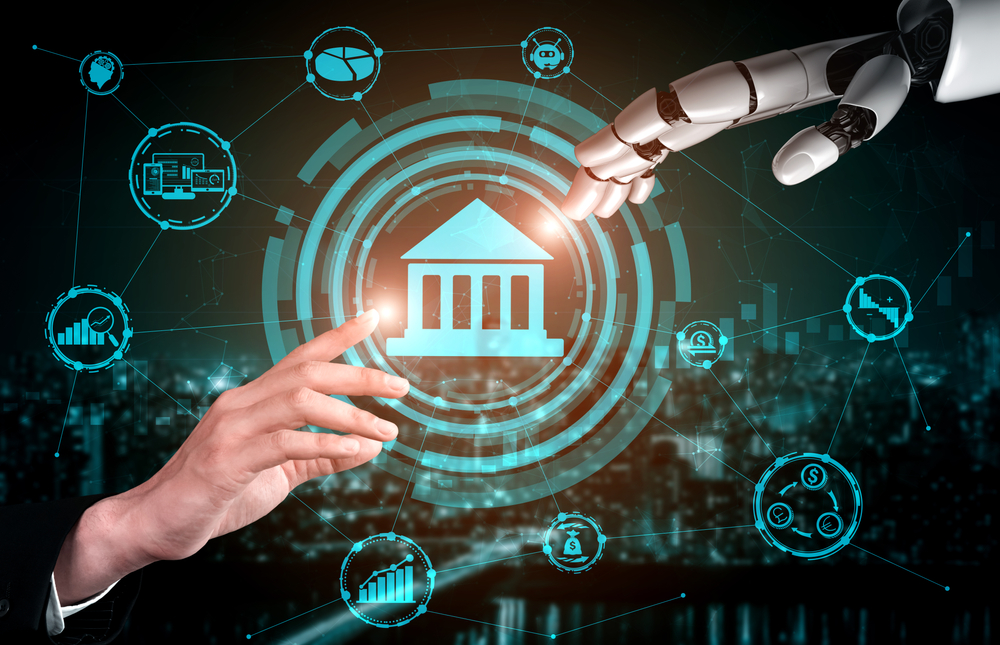 Traditional and non-traditional banking providers are increasingly responding to evolving customer needs and behaviors by creating new solutions at speed and scale. With a challenger mindset, these organizations are continuously rethinking back-office processes to enhance products and services that build engagement and create better experiences.
That doesn't mean innovation is a given, or even easy:
New research, soon to be released by the Digital Banking Report, shows that while innovation leaders understand the importance of delivering improved experiences and products as quickly as possible, structural challenges continue to impede the speed and scale of innovation. Adding to the challenges of legacy cultures and processes, financial institutions are considering 'scaling back' investments in innovation as the industry faces uncertain economic times.

More than ever, those institutions that view the innovation process as a driver of future revenues (as opposed to a cost) will benefit the most as the economy returns to normal growth patterns.
The Top Five Innovation Trends
These are the top five innovation factors to be aware of according to The Financial Brand:
1. Improving Innovation Success
The Financial Brand asked financial institutions about their innovation success over the past two years.
65% of organizations stated that their success was greater than in the past.
They also report, unfortunately, that there are still financial institutions -- close to one-fifth of them -- that are not having the success they achieved pre-pandemic.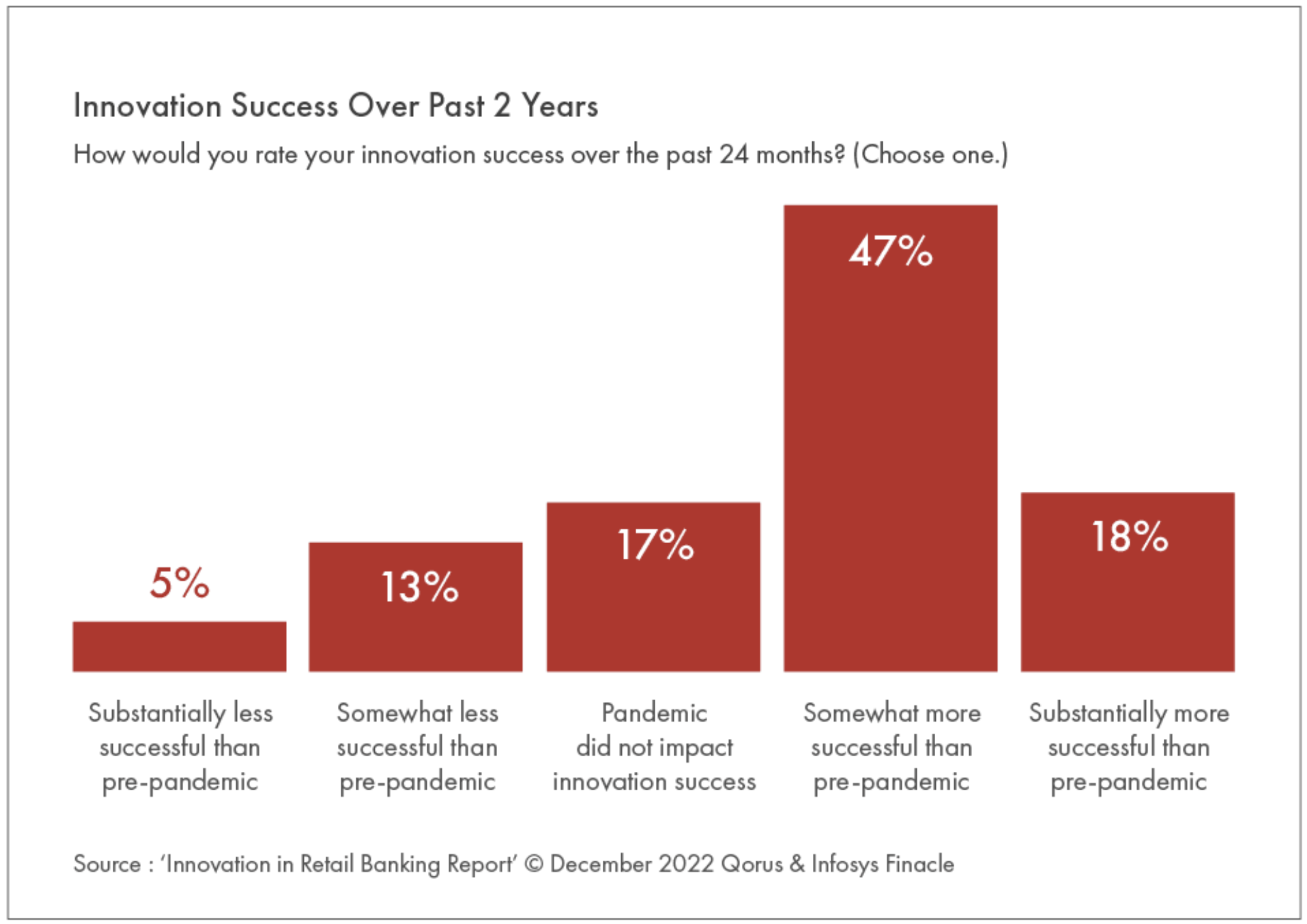 2. Increased Collaboration With 3rd Party Providers
From The Financial Brand:
The speed of deployment of innovation solutions is more important than ever as the banking ecosystem is evolving faster each year. The good news is that when we asked financial institutions how they are using third-party providers and fintech firms, many organizations already have partnerships already in place or in progress of implementation. The biggest areas of concern are deposit services and checking accounts, which drive new customer acquisition at most firms.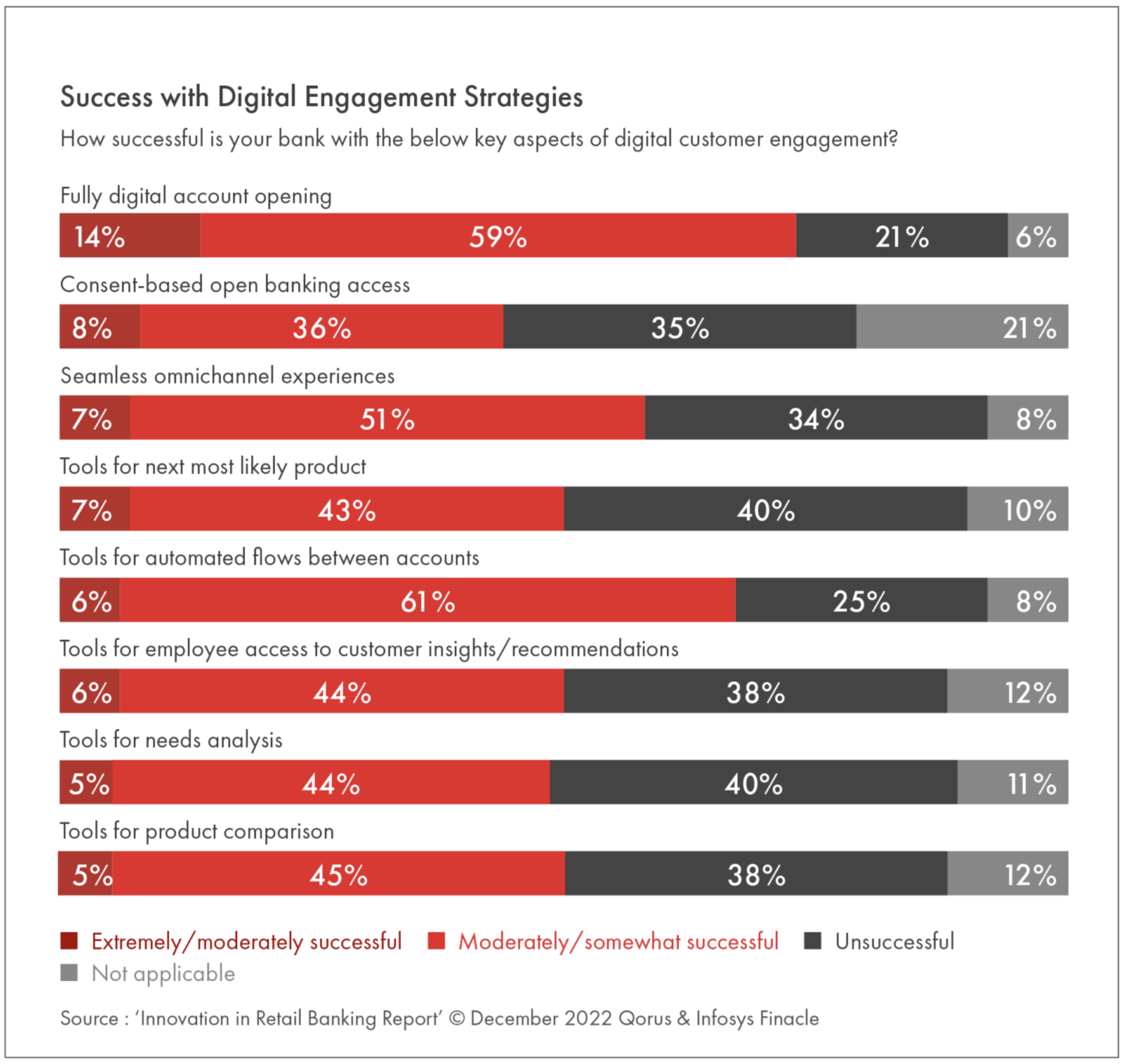 3. Increased Importance of Digital Engagement
The Financial Brand observes that "data, analytics, and new technologies are transforming the art and science of personalized customer experiences, enabling the creation of advanced forms of engagement beyond transactions. Innovation around customer engagement is holistic, predictive, precise, and clearly tied to business outcomes beyond sales."
4. Omnichannel Innovations Across the Customer Journey
It's become clear that banking consumers expect to be able to perform banking functions of all kinds via a variety of channels, devices, and technologies. This is more and more "the norm" rather than a "fancy feature":
More consumers than ever have moved beyond branches as their primary channel for routine transactions and service. That said, the local branch remains valued for complex transactions, advice, and resolving problems. In today's omnichannel environment, customers expect to be able to choose among self-service, banker-assisted service, or full-service — and the ability to move seamlessly between digital and human interactions.
5. Major Business Model Shift Occurring
Along these same lines, banks are recognizing the need to seek out and exploit third-party partnerships:
As found in last year's bank innovation report, financial institutions are increasingly looking to move to more of an open banking business model, re-prioritizing investment strategies and building third-party partnerships that will drive innovation and customer experiences in the future.
Finding the Right Technology Partner
Technology is the crux of successful banking -- including automating internal processes, streamlining payments, creating a personalized user experience, and protecting the bank and customers from fraud. But no matter the size of the bank, they cannot accomplish these feats alone.
Partnering with the right technology vendor is crucial for success -- one that specializes in the sector within which the bank is looking to innovate.
Most importantly, banks need to effectively vet these vendors, ensuring their technologies can perform at the levels promised while also providing the customer service needed.
Vendors like OrboGraph have a strong history of innovation within their specialties -- transforming legacy payments like checks. From integration of our OrbNet AI for check recognition automation to OrbNet Forensic AI for check fraud detection, OrboGraph has consistently demonstrated its commitment and continued investment in checks. And, a US-based client services team with 24/7 availability ensures that banks get the assistance needed to be successful.