MIT Sloan & BCG: Winning – and Pioneering – with AI White Paper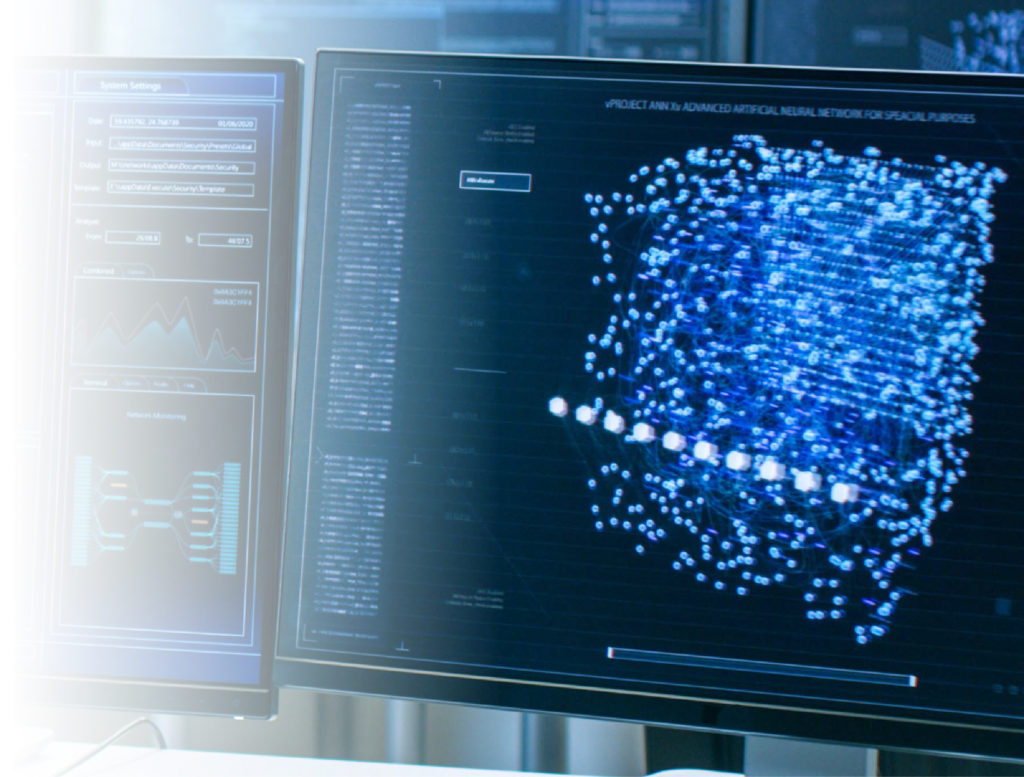 MIT Sloan Management Review and Boston Consulting Group recently collaborated on a white paper exploring AI as a tool entitled Winning With AI (you can download the paper HERE).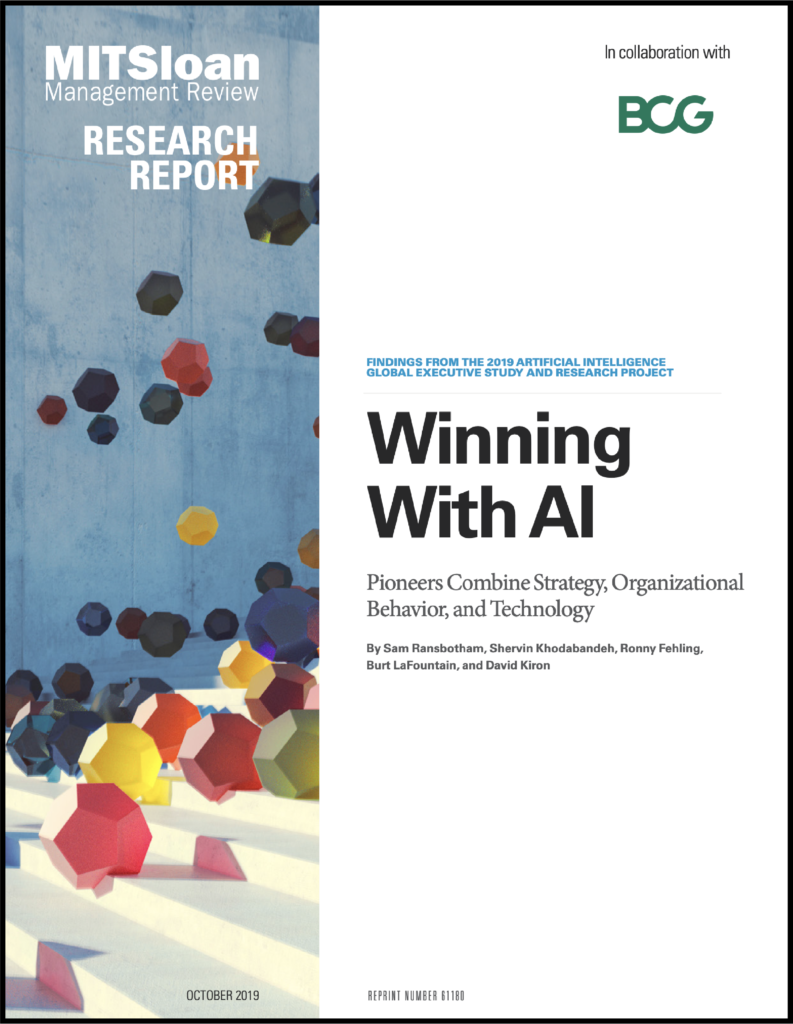 Subtitled Pioneers Combine Strategy, Organizational Behavior, and Technology, the white paper is a nice encapsulation of their global survey. Conducted in Spring 2019, the survey attracted a total of 2,555 respondents representing 29 industries and 97 countries. The MIT Sloan/Boston Consulting Group team then interviewed 17 executives leading AI initiatives in large organizations across a broad range of industries, including insurance, software, banking, manufacturing, health care, pharmaceuticals, retail, and mining.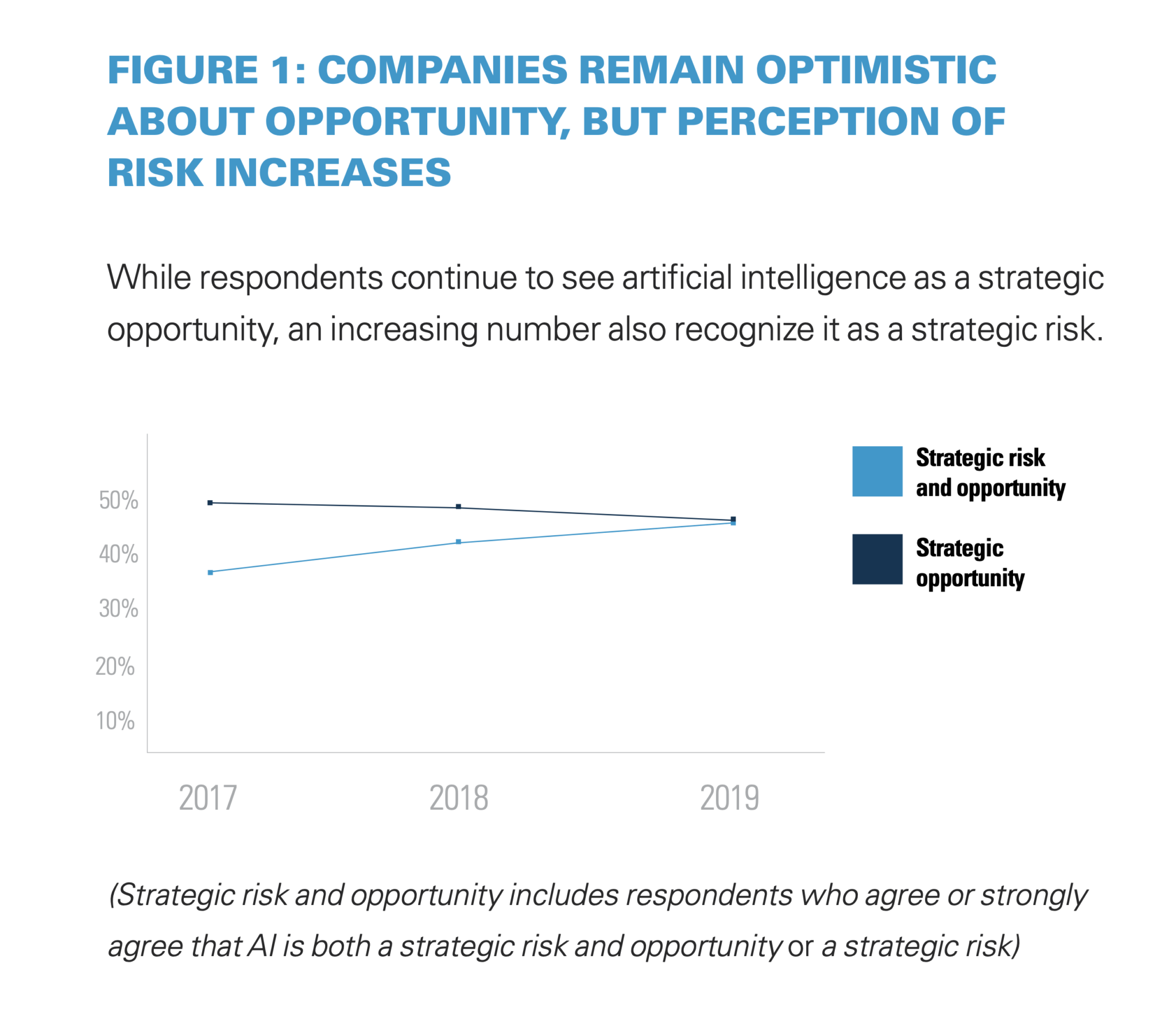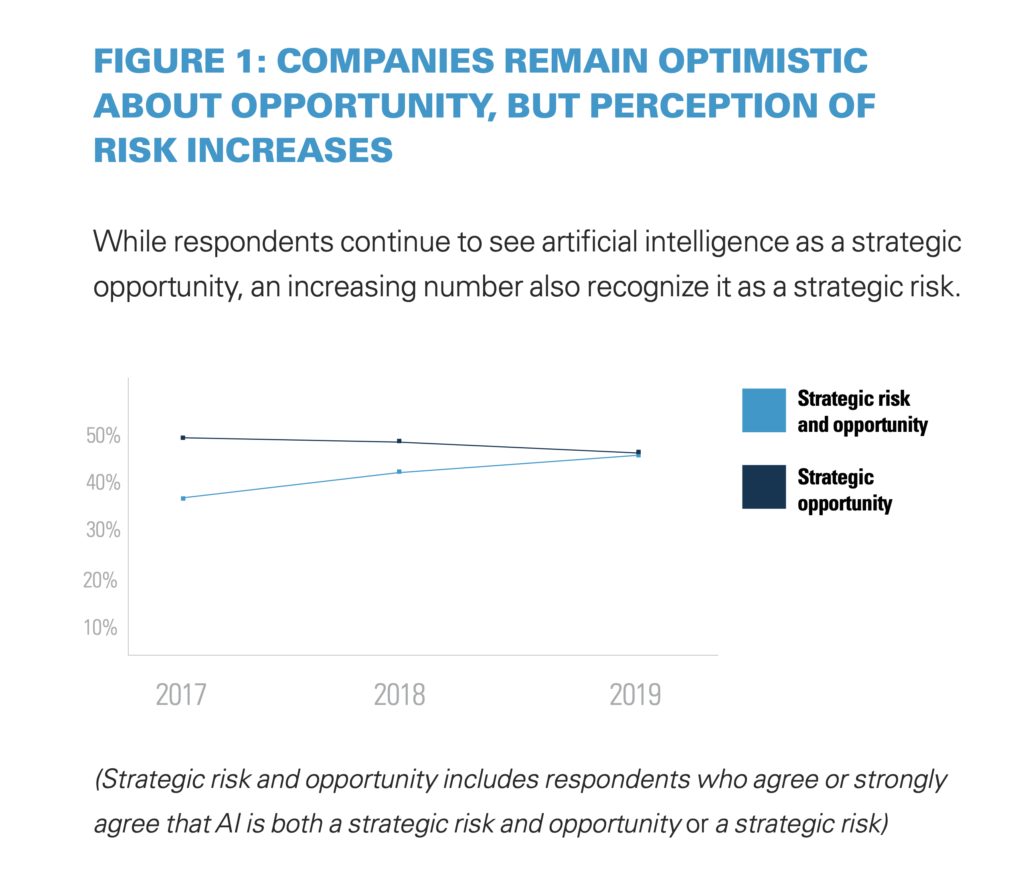 The report takes a close look at how Aetna is using AI:
At Aetna, the U.S.-based insurer recently acquired by CVS, artificial intelligence is playing an increasingly important role in both refining and extending its business model. Aetna already uses AI to design provider networks, prevent fraud, and discover overpayments — traditional applications of analytics within the insurance industry. But, as Ali Keshavarz, Aetna's vice president and head of analytics, says, this is just the beginning of what the company is planning to do with AI.
Aetna is now pursuing strategic initiatives to create more customer value with AI. In one Medicare-related offering, product designers used an AI-based method to customize benefit design. This approach led to 180% growth in new member acquisition.
Keshavarz goes on to note that Aetna is using AI as a tool to advance its broader strategy: becoming the health care portal for its customer base.
"We want to become the first place people go to when they are thinking about their health," he says. "That could be something like you have a rash and you don't know what's going on. You want to get a quick diagnostic of what's happening. Can we be more and more of the front door for that?"
It sounds like Keshavarz heard the wake up call we wrote about back in 2018; he believes AI is crucial to enhance customer engagement, both in terms of directly connecting with customers and simplifying their user experience by automating manual processes for billing and claims. One of the points made in a recent article we referenced -- patients report the worst experience in the process is the post- and pre-visit period when they're trying to book an appointment or deal with a bill -- is well-aligned with Keshavarz's perspective.
---