Washington Post: "Checks Are Dead"…Not So Fast!

This proclamation comes from reporter Andrew Van Dam in a recent article from the Washington Post (reposted on MSN for those who are not subscribers to WP).
In a few years, comically oversized foam-board novelty checks will be the last remaining evidence of a 20th-century icon, as the paper check goes the way of the landline phone and the floppy disk. Even the most dubious cliché of the past century — the promise that the check's in the mail — has fallen from common usage.
Van Dam points to a few data points to prove his point:
In the early 2000's, 6 out of every 10 noncash purchases, gifts and paid bills were handled with checks. Now, just 1 in 20 are paid with paper checks.
In 2003, the FED ran 45 check-processing centers. In 2023, the FED only runs one (Atlanta).
In the Survey and Diary of Consumer Payment Choice, only 4% of transactions were made with paper checks (see chart on the right).
So, it's safe to assume that paper checks are dead, right? Not so fast!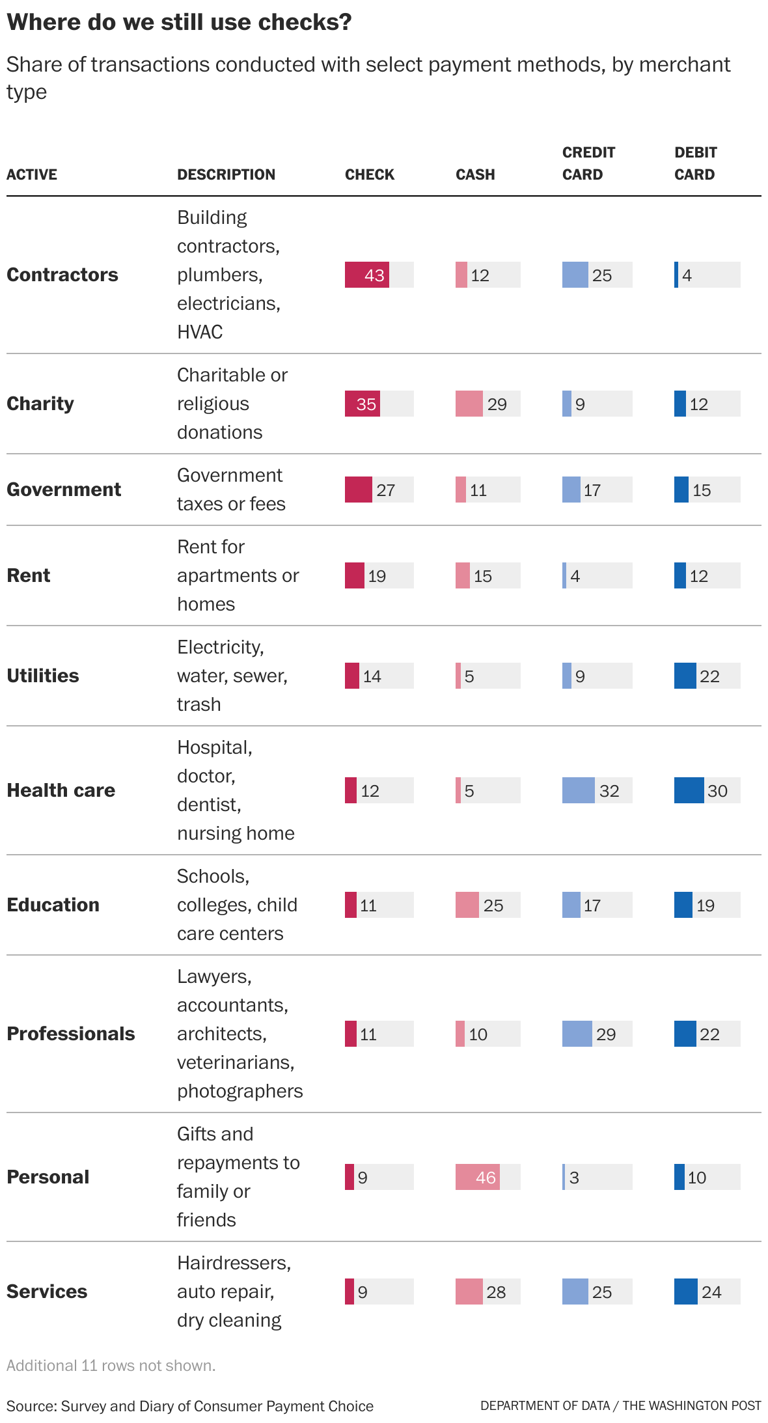 Click image above to enlarge.
Checks Remain a Major Payment Instrument
While providing some interesting data points, there are several gaps in the author's argument. Let's take a deeper dive:
Survey and Diary of Consumer Payment Choice
When examining the report, the data does show that 4% of transactions were made by checks. However, additional data shows that 46% reported writing checks in the past 30 days.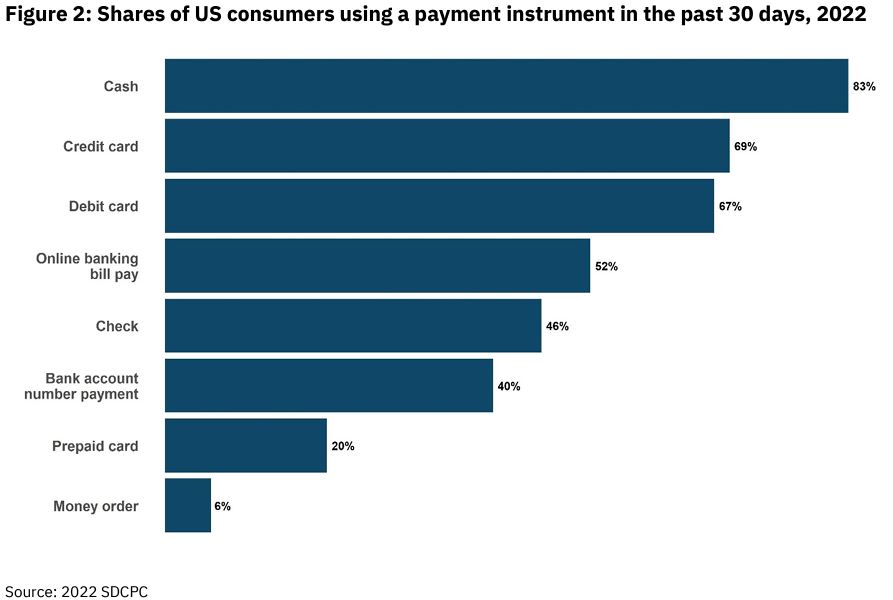 Furthermore, it appears that there are an average of 1.5 checks written per month:
Products/Services Paid by Checks
Checks remain a major payment instrument for purchasing many products and services including:
11% of SDCPC respondents pay their bills via check.
JP Morgan Chase reports that 78% of renters still pay by check.
Hiring Contractors: Desiree Kaul, CFP and associate advisor at MainStreet Financial Planning notes that "contractors who work on your home generally accept only cash or physical checks for their services. Paying with a credit card, should you choose to do it, may mean paying additional convenience fees."
Healthcare Payments: As noted by John Berman of Linchpin Healthcare: "Patients are now a payer." With healthcare and dental professionals turning to Cash Pay Models, patients are paying via checks to receive discounts on healthcare services.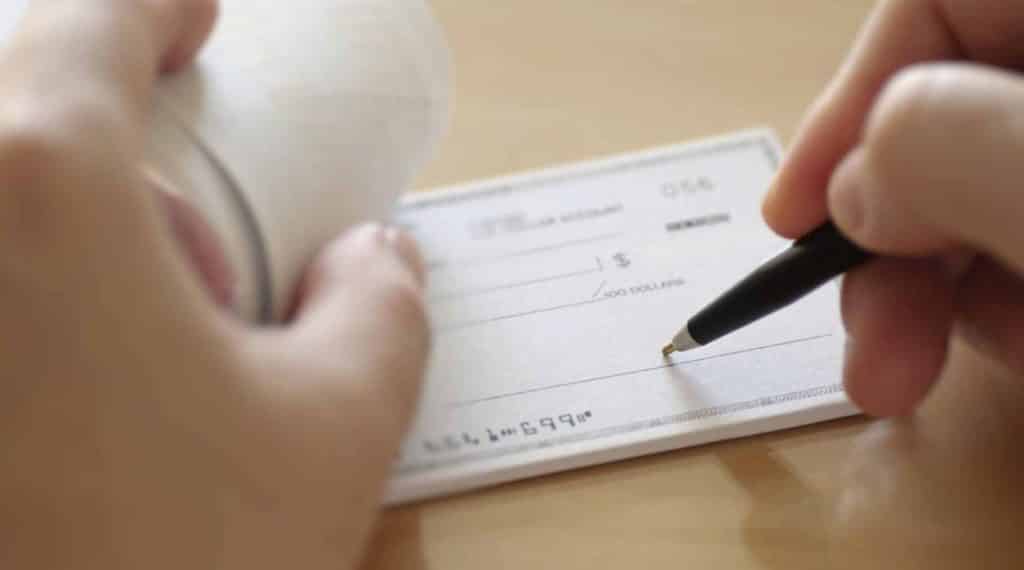 While the focus of the article was consumer check writing habits, it is important to note that paper checks remain a prefered payment method for businesses, particularly businesses that benefit from the "gap" from when the check is drafted to when it clears at the payee's bank. These businesses also benefit from having a paper-trail for their payments -- reducing the amount of internal fraud.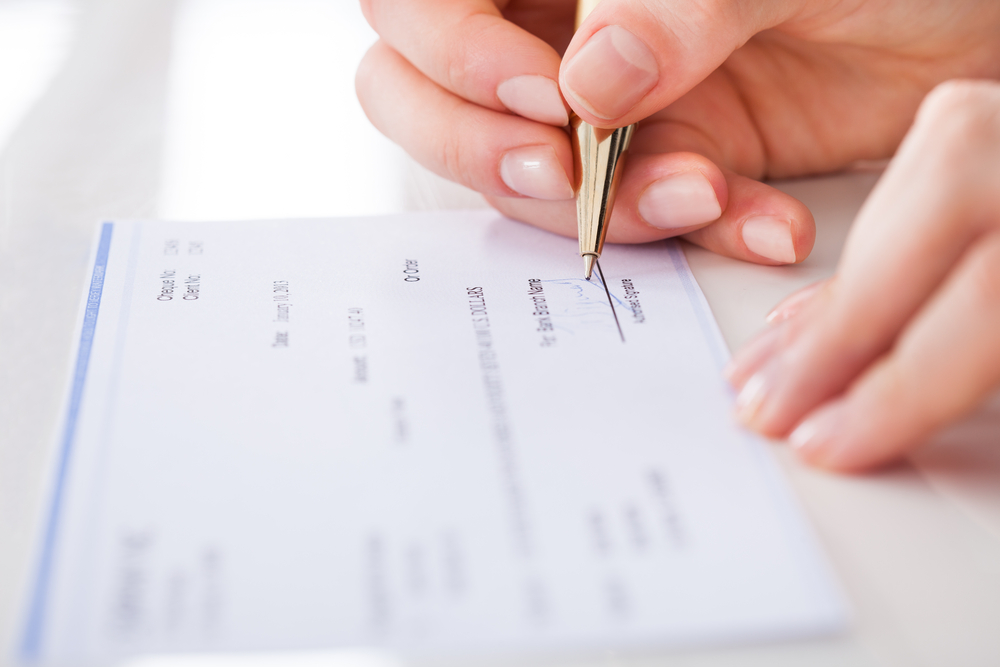 An example of an industry that prefers checks is Freight and Logistics. A report by Denim, the leading financial enablement platform for the freight and logistics industry, reveals that nearly 60% of those surveyed still pay carriers and shippers with paper checks.
Medical/Insurance Payouts
Despite consumers' demand for more options, many insurers across industry sectors have reduced or eliminated certain payment choices. For example, insurance companies overall gave consumers the option to choose instant payouts for 62% of received disbursements in 2022, a 12% decline from 2021. Specific to the sector, health insurance companies gave consumers receiving their disbursements a choice of receipt method 57% of the time, ranking last among the industry for payment choice.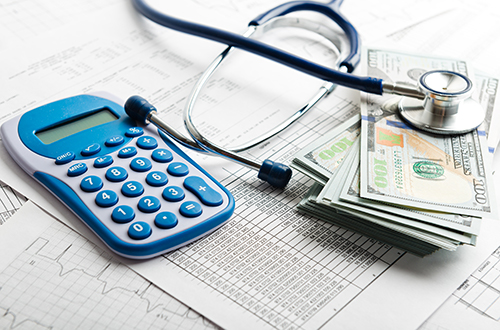 Do you remember the COVID-19 Stimulus Package from a few years ago? Well, many of those payments were sent via check. While it's difficult to find an aggregate number of total paper checks mailed vs. direct deposit, CNBC reports that among the 2 million checks that were sent in April 2021, almost 1.1 million were issued by paper check, compared to 900,000 sent by direct deposit.
Additionally, USA Today reported that the second batch of stimulus payments included nearly 15 million paper checks totaling $34 billion.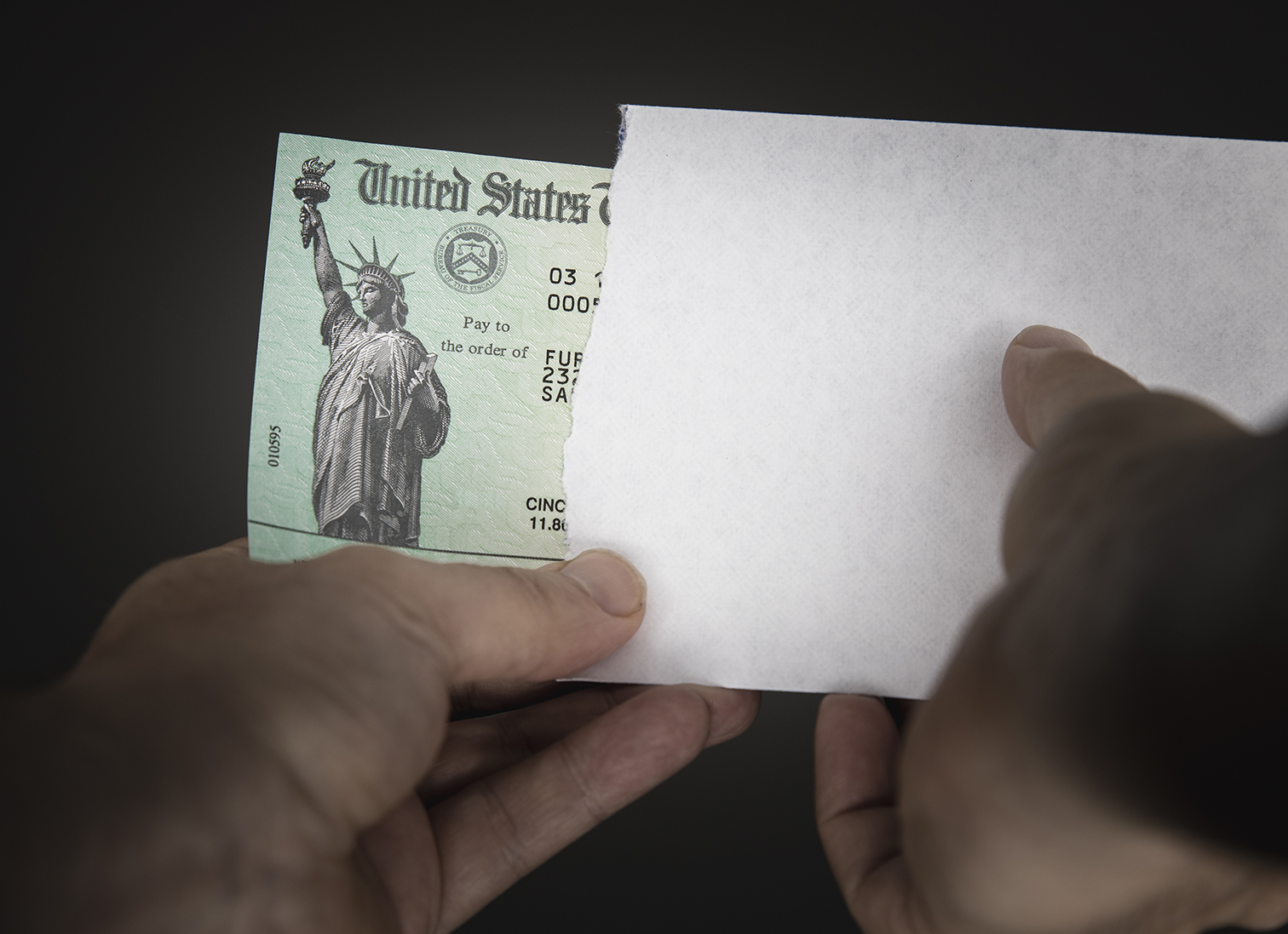 Conclusion: Checks Will Live On
It's true that checks have seen a decline over the past few decades in the US. However, there are still an estimated 11 billion checks written each year, and the FED reports that the US still leads the world in check usage. While there are some countries like Australia who are looking to eliminate checks -- and let's not forget the failed attempted by the UK -- checks still remain a major payment instrument for both consumers and businesses in the USA.