OrboNation Newsletter: Check Processing and Fraud – August 2023
ACAMS: FIs Pivoting to New Tech as Fraudsters Overcome Traditional Check Fraud Detection Strategies
Recently, Fred Williams -- reporter and journalist for the Association of Certified Anti-Money Laundering Specialists (ACAMS) -- reached out to several check fraud experts, including OrboGraph's own Chief Strategy Officer, Joe Gregory.

For those not familiar with the association, ACAMS is a leading international membership organization dedicated to providing opportunities for anti-financial crime (AFC) education, best practices, and peer-to-peer networking to AFC professionals globally.
The article at moneylaundering.com examines the check fraud challenges financial institutions face and the technologies that they are now utilizing to fight back against the fraudsters.
OrboGraph Leads the Industry in Check Fraud Detection,
Welcomes 8 New Partner/Clients
New partner/clients include four of the Top 30 banks, two data centers, and two fraud review platforms
Burlington, MA, August 10, 2023 – OrboGraph, a premier supplier of check processing automation and fraud detection software and services, announced the addition of three new Top 30 Bank customers, two data center partners, and two new fraud review platform integrations, solidifying its leading position in the check fraud detection industry. Additionally, one of OrboGraph's existing service bureau business partners is in the process of onboarding more than 40 new clients. Each of these partner/clients will deploy the new OrbNet Forensic AI technology as part of the Anywhere Fraud Version solution for on-us or deposit check fraud detection.
Why A Multi-Layered Technology Approach Is Needed For Check Fraud Detection
Financial institutions are in the unenviable position of taking on the brunt of check fraud. While, in an ideal world, banks could partner with a single vendor and utilize their solution to detect all check fraud attempts before any funds are lost, this is simply not the case. And, while there are vendors who will claim that their solution can work alone, this is demonstrably NOT the case.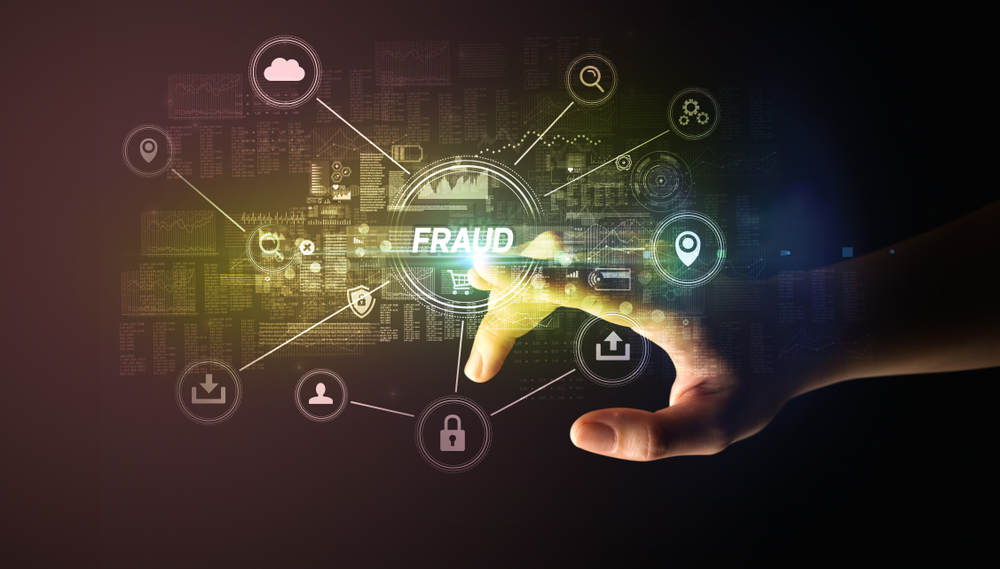 What is true is that artificial intelligence and deep learning technologies are powerful tools for check fraud detection. However, AI and DL are trained for specific purposes and tasks. This means that for check fraud detection, different AI and DL technologies need to be trained to work harmoniously amongst one another -- AKA a multi-layered approach to check fraud detection. Each technology plays a key role, and not utilizing one leaves a gap in a financial institution's capability to detect fraudulent checks.
Federal Reserve Report: US Check Usage Exceeds Other Countries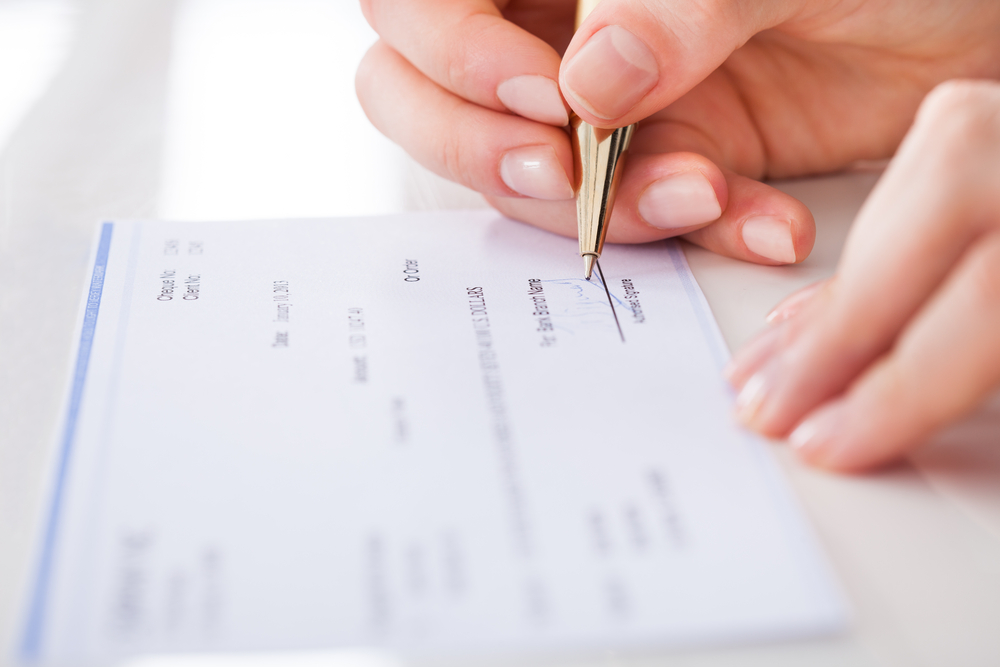 Over the past decade, the payments landscape has evolved rapidly. While there have been a variety of new payments introduced, checks still remain a major player for a variety of reasons, particularly in the USA.
Payments Dive points out that, according to a recent report from the Federal Reserve Bank of Atlanta, the United States outranks 19 other countries in the percentage of checks used in relation to all cashless payments in 2021.
PYMNTS.com: AI Reduces Loss Shares of Annual Sales to Fraud by Nearly 50%
Artificial Intelligence is major topic across all industries. We are seeing AI performing remarkable feats -- everything from automating processes to creating new pieces of art. In contrast, there are those individuals who are utilizing AI for nefarious purposes.
PYMNTS.com discusses how, the world of banking, AI offers the same sort of conundrum. While AI technologies have enhanced tools to increase fraud detection capabilities, the technology is also accessible by the "bad guys" to create new ways to commit fraud.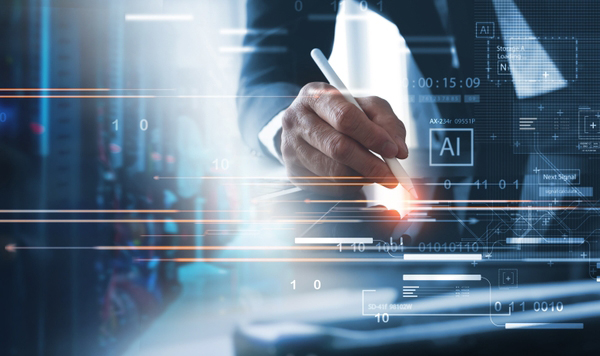 Check Fraud Today vs. The Past: Reviewing FBI Investigation of a Multi-State Check Counterfeiting Ring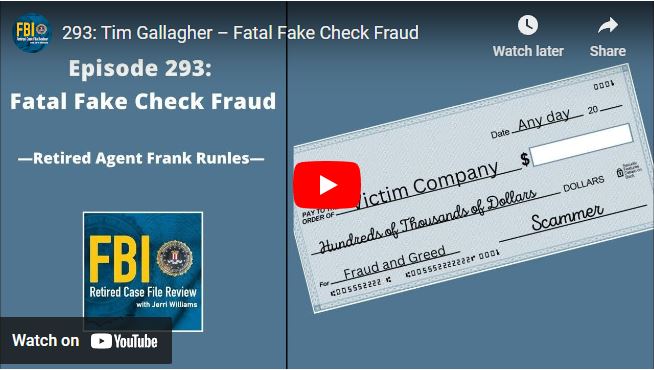 Jerri Williams, a retired FBI agent, author and podcaster who likes to joke that she writes about the FBI to relive her glory days, spoke to retired FBI agent Tim Gallagher, who served for 22 years. They discussed his investigation into a multi-state check counterfeiting ring operating out of Northeast Ohio Banks, where businesses were presented with fake payroll and personal checks, causing hundreds of thousands of dollars in losses.
Twitter Bank — or "X" Bank — Becoming a Reality?
Twitter - or X, which is its new name (and the subject of some "sign controversy" recently at X's San Francisco headquarters) - has made it known they are entering the payments realm, having begun the process of applying for regulatory licenses and development of the software needed.
This is no real surprise, as Elon Musk is a cofounder of PayPal. He has also made it clear that X is widening its scope, as has his CEO: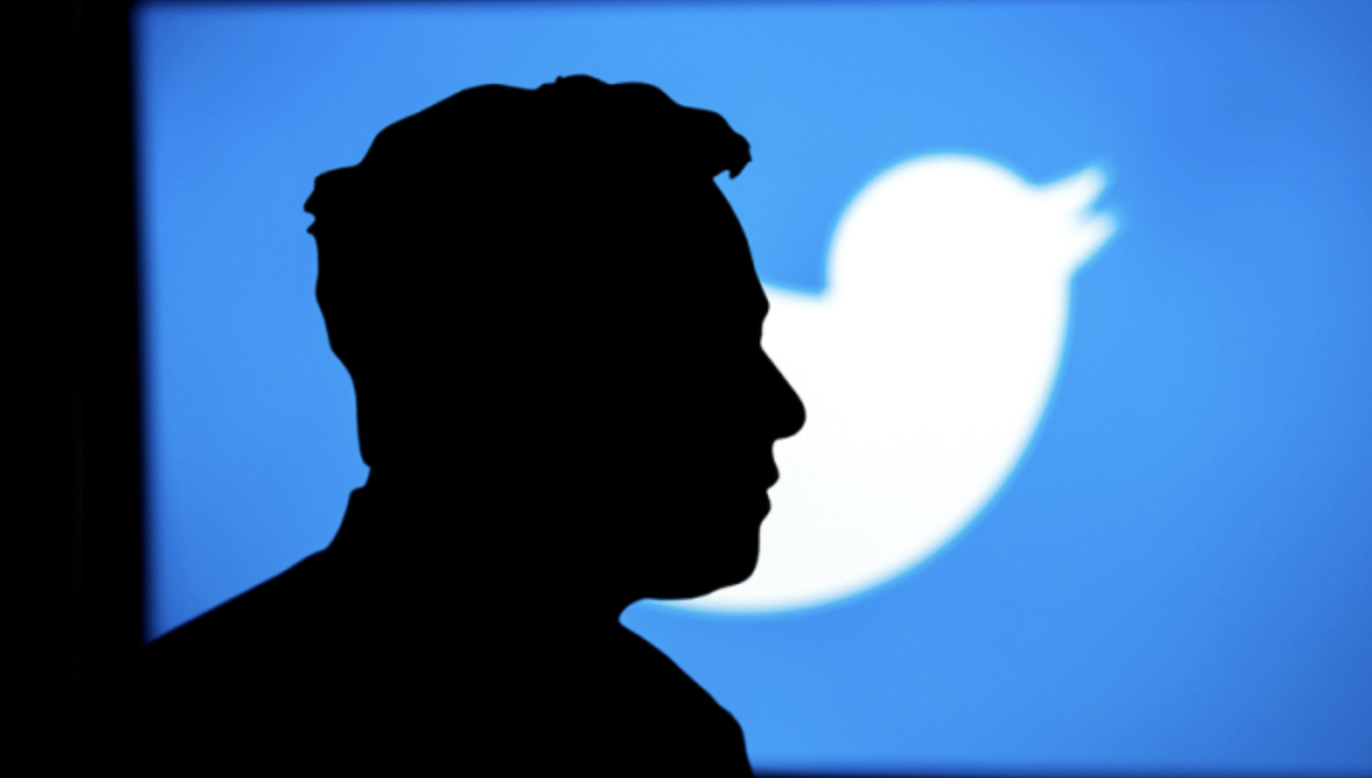 Twitter's rebranding, now known as X, has officially kicked off, and CEO Linda Yaccarino has provided some insights into the company's future direction. In a series of tweets discussing the change, Yaccarino hinted that the new vision, under Elon Musk's leadership, may involve integrating payments and banking features.
FedNow: Should Financial Institutions be Concerned About the Lack of Fraud?
We've addressed in an earlier post the fundamental challenge of offering real-time payments in an era where fraud is rampant. The public has embraced options like Paypal, Venmo, Zelle, and CashApp -- and, why not? They're handy, easy-to-use, and fast.
The very elements that makes these services so valuable and desirable - simplicity and speed - also create opportunities for fraud... and hesitancy for adoption by financial institutions.
Jack Henry & Associates: 50% Increase in AML Fines Levied in 2022
A post at Jack Henry Fintalk discusses Anti-Money Laundering strategies -- and how a rising number of financial institutions are being penalized for falling short:
2022 saw a shocking 50% increase in fines and penalties levied against FIs for flaws in their AML systems. The Federal Trade Commission reported that consumers lost $8.8 billion in 2022 (up 30% from 2021), primarily the result of online imposter scams. Institutions like yours find themselves on the hook for most of these losses, due to regulatory and legal obligations to make accountholders whole.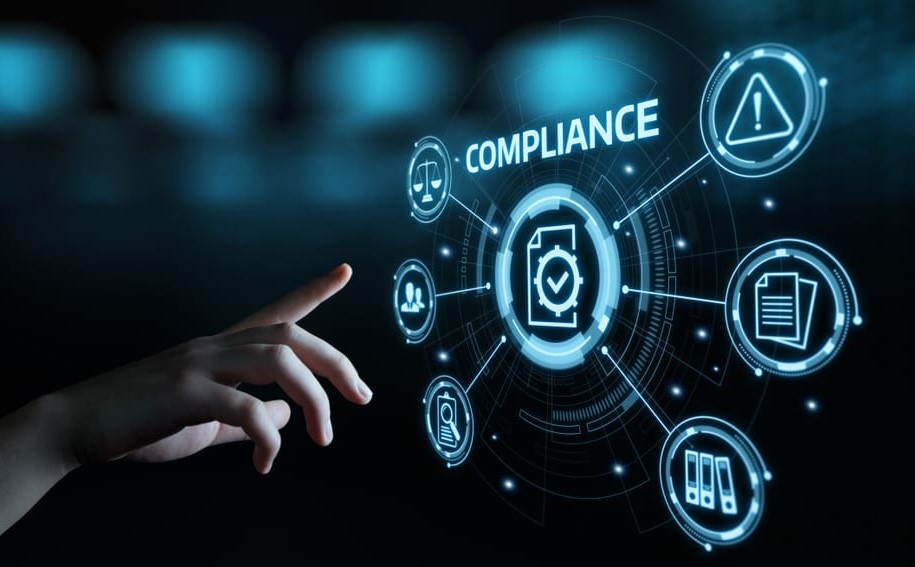 Is There a Demand from Businesses for RTP® and FedNow?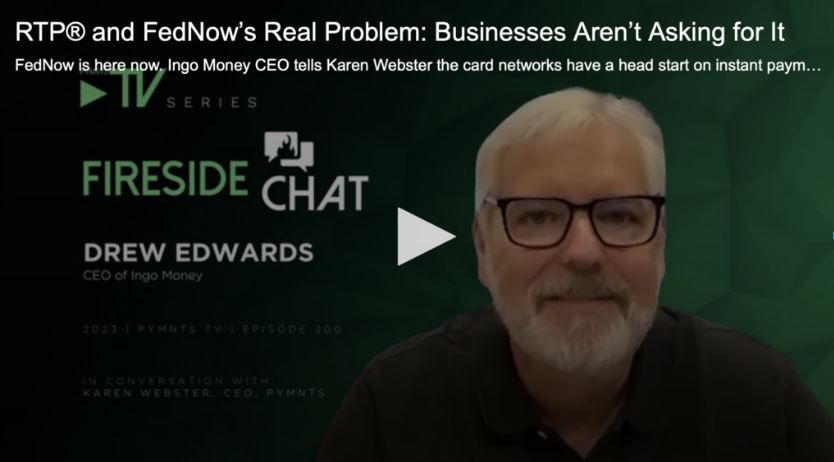 FedNow was officially launched on July 20th, which means there are now two real-time payments networks in the U.S., as the new instant-payments infrastructure debuts alongside The Clearing House's RTP real-time platform.
So, everyone's going to jump into real-time payments, right? Well, maybe not right away.
PYMNTS.com spoke to Ingo Money CEO Drew Edwards about the implications and possible industry reaction to wider availability of real-time payments solutions now that there are two major players.
Check Fraud: A Revenue Generator for Financial Institutions?
The latest episode of The PaymentsJournal Podcast features Steve Bartels, Senior Director of Solutions Consulting at Q2, and Brian Riley, Co-Head of Payments at Javelin Strategy & Research, explains how financial institutions can actually find an "upside" to the new wave of check fraud by ensuring their business clients know they are well equipped to protect them from fraud and address their concerns.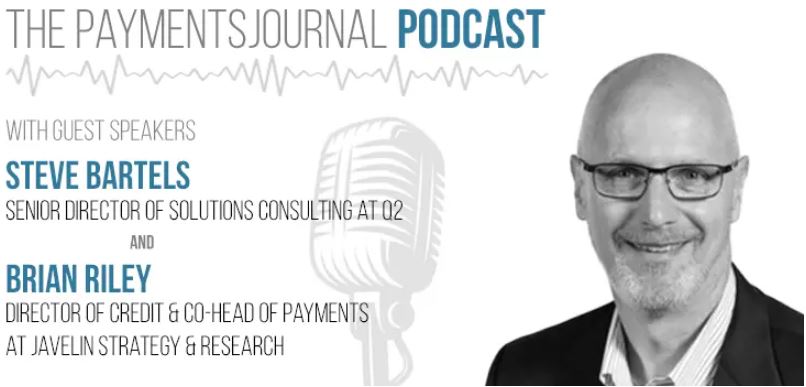 ABA Podcast: Struggles with Reimbursements Solved?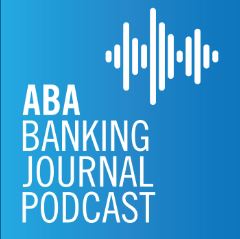 The latest installment of the ABA Banking Journal Podcast features ABA's Cybersecurity and Operational Risk VP Paul Benda and Certified AML and Fraud Professional VP, Fraud Mitigation James Hitchcock discussing how banks can heighten and strengthen their defenses against check fraud. Because check fraud and cyber fraud are starting to work together, they include a conversation on new technologies and the integration of investigative intelligence to combat the rising threat.
Unleashing the Power of AI in Banking: Buy-In Needed at Every Level
It's no secret to any regular reader of our blog that we are enthusiastic advocates for the power of AI. Also, you can't open a newspaper (do people still open newspapers?) or read online news without at some point encountering a story about how AI is reshaping almost every discipline and industry imaginable.
In a column at Forbes.com, Prema Varadhan, President Product and Chief Operating Officer at Temenos, agrees that AI is reshaping the world as we know it, but also recognizes that the banking industry has much to look forward to as these technologies evolve: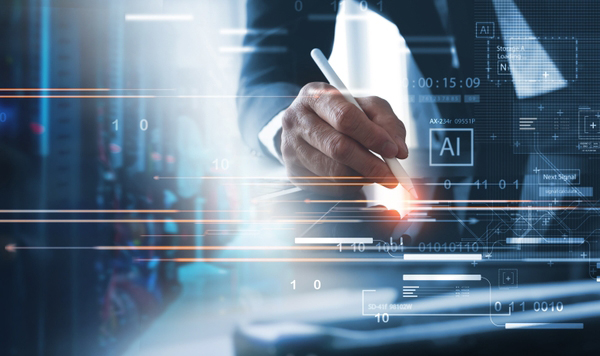 ... But it is banks and other financial businesses that arguably have the most to gain. The enormous quantities of data they process, and the increasing demand from customers for faster, more personalized services, provides the perfect climate for AI to provide competitive advantages. Equally, AI presents a huge competitive risk for those organizations that fail to engage.
Congressman Reintroduces the "Postal Police Reform Act" to Fight Mail Theft and Check Fraud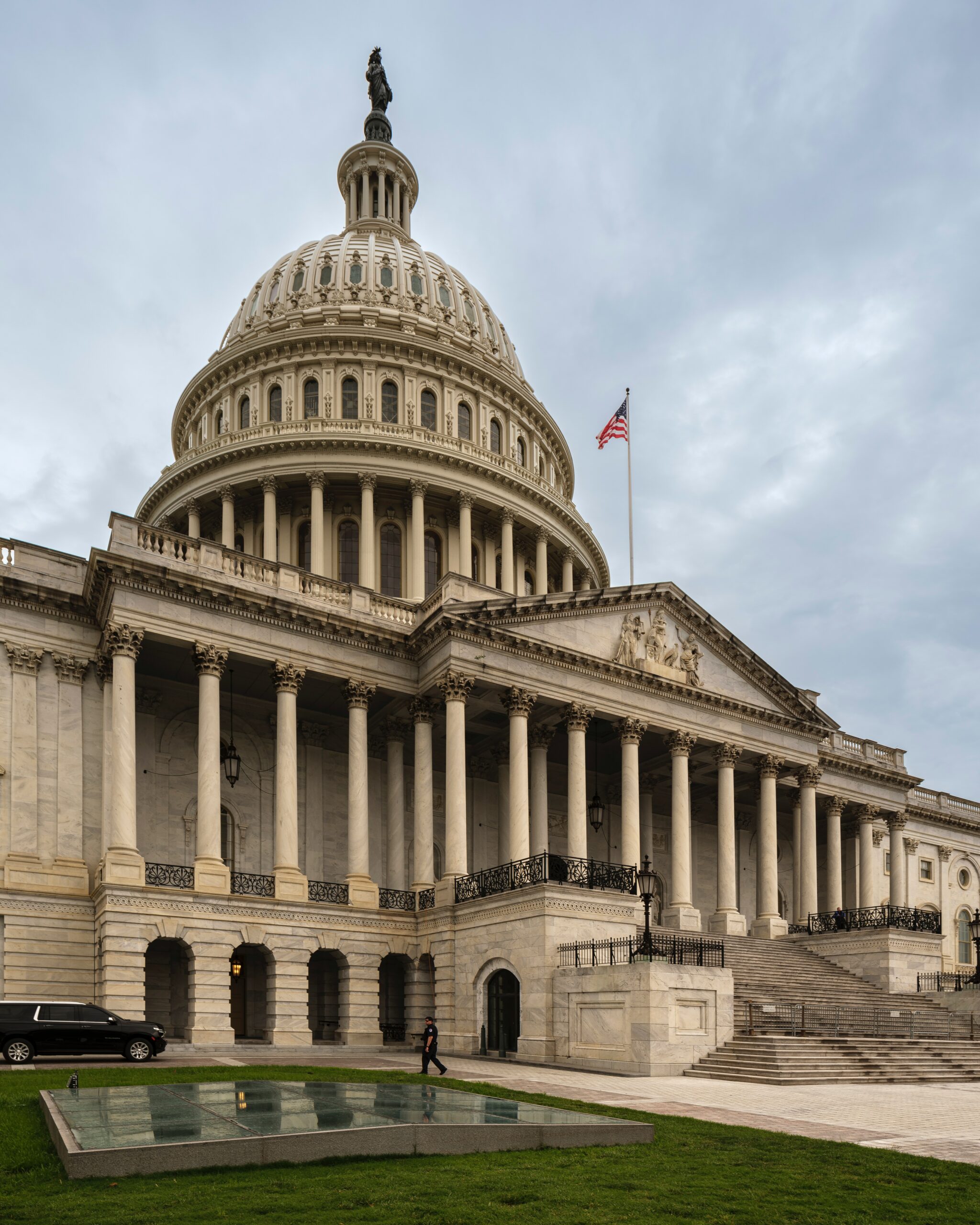 Recently, Mr. Albergo used his LinkedIn platform to link to a story from the Postal Employee Network Postal News about the reintroduction of the Postal Reform Act in order to reform some its directives:
Congressman Andrew R. Garbarino (R-NY-02) has reintroduced the Postal Police Reform Act, a bill to reverse a 2020 directive from the Chief Postal Inspector restricting Postal Police Officers to physical postal locations and preventing officers from fully executing their duty to ensure public safety within the nation's mail system. Co-leading this legislation with Rep. Garbarino are Representatives Bill Pascrell (D-NJ-09), Ken Calvert (R-CA-41), and Eleanor Holmes Norton (D-DC-At Large).